Blog - Why are Google Reviews Unavoidable for Businesses?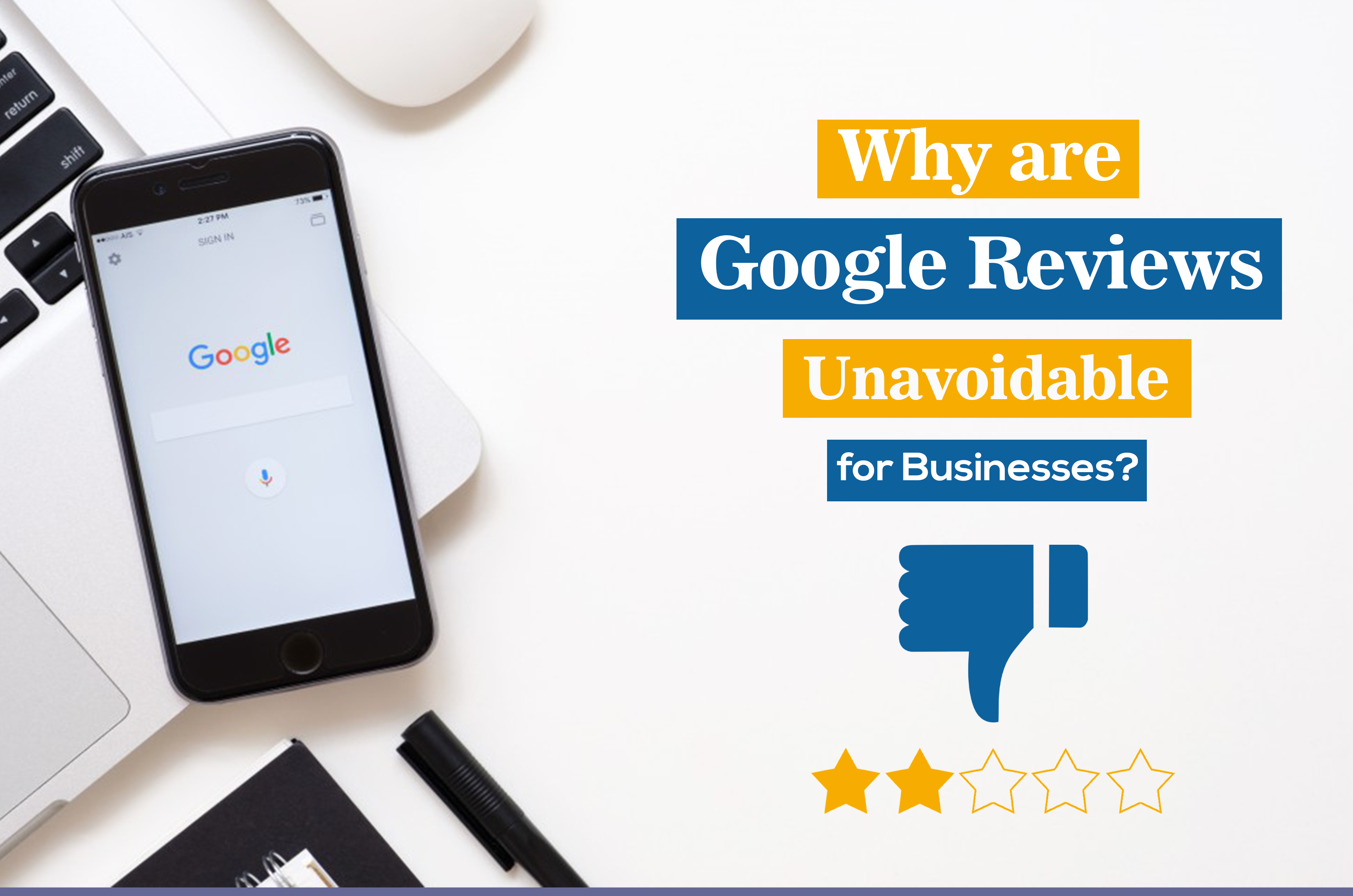 This is the era of a smart digital world and over 80% of the people today are highly influenced by online reviews. Search Engines, primarily Google has become the first point of contact between a user and a website. And truly speaking e-commerce is unpolished without Reviews.  Getting reviews from customers is a beneficial exercise for businesses, especially small businesses which are still struggling to set their foot in the industry.
Not only e-commerce websites but others too consider this as one of the important elements on their websites. For the hotel industry, Google reviews play an equally important role as for the Education sector. The reason is very simple – reviews help your potential customers to know what exactly a website offers and how well it delivers the services that it promises to offer.  The moment when the viewers are reading reviews on your website, they clearly understand if you can satisfy their needs and meet their requirements.
Quick Tips on Getting Google Reviews for your Business
If you have just started your business, you might have had no resources or time to think about Google Reviews. But the fact is that the more reviews a business has, the more trustworthy it is considered. So, here are some quick tips to get Google Reviews and also ensure that they work for your betterment:
1. Verify your Business on Google
If your business has a Google+ page, you can right away claim it on Google. Basically having a Google+ page is the step one for verification of any business. Every search engine (especially Google) favors verified businesses, so necessary actions should be taken to successfully verify your online business. It takes time to confirm the information about your business and depending on the business; instant or bulk verification is available.
2. Promote your business website on social media
Once the verification step is complete, take no time to promote your business on social media. Let your audience and others know about your business through social media. Many times, if your subscriber base or audience are loyal and are impressed by your business, they post appreciation for your business on their social media channels to ensure that you receive the right recognition.
3. Embed CTA on your website seeking reviews
Reach out to your audiences seeking reviews by inserting Call-To-Action button on your business official website. Make sure that you insert it in the prominent spot on the website home page asking them to share their experience on your products and services.  The CTA button color should be such that it is bright and highlighted to be clearly visible. The text should be clear prompting them to write a review.
4. Ask your Customers to Write
Here you have 2 options to explore. First is to invite happy customers to write reviews for you. This would help you get positive comments and good feedback from people who have done business with you in the past and were satisfied with you. Happy customers indicate positive experience with you in the past leading to a glowing review online.
The second one is to look up on to your long-term customers to send you review. It would be helpful for others to see how your products were a source of benefit for your long-term customers by their expert advice and experience.
Managing Reviews Regularly
Positive reviews build your brand reputation while negative reviews damage it. So, it is highly advisable to manage your reviews regularly and keep a constant eye on them. Ensure that you approach your negative reviews calmly and do not respond to them in the heat of the moment. Always keep in mind that negative reviews get more attention and views that the positive ones. So, pay heed to how to attend them.
Take very negative feedback sportingly and carry out improvements in the areas that are not up to the mark or unsatisfactory. Implement every feedback and show your customers that their reviews are valuable to your business to grow better. This would encourage more reviews in the future and thus enhance your brand reputation online.