Blog - Top 10 Services Offered by Yahoo – Start Using them Today!!!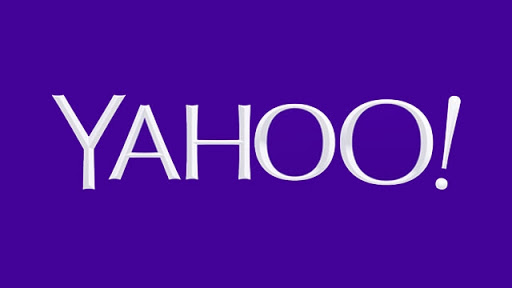 Yahoo has a significant presence on the Web. It counts among one of the biggest search engines across the Internet. It is interesting to note that Yahoo has the largest database in the world and this can be extremely powerful for tracking any company's information for its own growth. If this tracking information is analyzed efficiently and effectively, it can lead to a drastic change in its business performance.
Yahoo has associations with many content providers including gaming, music, sports, movies, and even the news websites. This is a major reason why many companies are keen to add their Website to Yahoo listings as it would give them the required exposure and make them recognizable in the vast Web pool. Yahoo even has partnered with few big brands to provide free content to their subscribers resulting in offering its users an advantage of the free, advanced and premium services.
Top 10 Services offered by Yahoo
Yahoo provides so many services which should be thoroughly utilized so that no business opportunity is left unexplored. Let us have a detailed view of the services offered by Yahoo:
1. Yahoo Mail
Ymail or Yahoo Mail is an electronic mail service offered by Google. Yahoo Mail provides four different email plans: three for personal use (Basic, Plus, and Ad-Free) and the fourth one for businesses. It has more than 300 million user base connected which makes it one of the largest web-based email service across the Internet. Also, as per the recent update offered by Yahoo Mail, the users can now even un-send emails with just one single click.
2. Yahoo Search
Yahoo quickly became the most popular search engine on the Web. Yahoo Search is a search engine owned by Yahoo which is the third largest search engine in the US after Google and Bing. It incorporates a directory of World Wide Web sites organized in a hierarchy of topics and categories. It provides an efficient way to search the Web on any given subject.
3. Yahoo Search Marketing
Yahoo Search Marketing is a keyword-based PPC advertising service provided by Yahoo. It offers the keyword-based search Internet marketing services in order to help promote your business beyond the conventional ways of search marketing. A large portion of income at Yahoo is generated from advertising and Yahoo Search Marketing has a list of services such as local advertising, sponsored search and Yahoo Publisher Network. This feature also enhances the Search Engine Optimization and gets a better SE ranking for your website.
4. Yahoo News
Yahoo News emerged as a news aggregator where articles from various news services were aggregated at one single place for easy reading and viewing. Previously, this service had incorporated the feature of commenting on the news articles but later this feature was disabled due to glitches.
5. Yahoo Maps
Yahoo Maps is a free online mapping portal which includes useful functionalities like providing local weather information, local search maps, etc. Coders and web developers can even embed and integrate Yahoo Maps into their web pages through its Developer API. This helps the websites to display content from other sources on top of the maps provided by various mapping portals. This helps them in brand awareness and easy information sharing.
6. Yahoo Video or Yahoo View
This is a video on demand service operated by Yahoo. Initially, at the time of launch, it facilitated the feature of uploading video content which was later on removed. Yahoo View streams the latest television series from various networks in the US and few archived programs from other distributors.
7. Yahoo Mobile Services
Today, smartphones are more prominently used than desktops and tablets. Thus, Yahoo provides a variety of mobile services like Messaging, blogging, New Digest, Yahoo Sports, Flickr, weather etc. These services are available and can be accessed over your smartphones. We even have Yahoo Messenger to enable the chatting facility for its users.
 8. Yahoo Groups
Yahoo Groups is one of the largest online discussion boards or forums where conversions are held online using message posts. Sometimes groups are also created for as announcement bulletins boards, to which the admins can post some informative message they want to share with the members. Members can also choose to receive a daily digest or special e-mails through this service.
9. Yahoo Answers
Yahoo Answers is a community-driven Q & A website which facilitates users to post questions for which they are seeking an answer and even answer questions posted by other users in the community. Using this service, you can post any query related to anything and everything, and you will definitely get useful replies to your queries by not just one but multiple people.
10. Yahoo Finance
Yahoo Finance is a part of Yahoo network which provides news related to stocks, sales and finances, financial reports, press releases and even offers online tools for personal finance management. This is the largest business news website in the US in terms of the monthly traffic.
Apart from the ones listed above, Yahoo also has other commercial services. A few of them are Yahoo Real Estate, Yahoo Autos, Yahoo Travel, and, of course, Yahoo Shopping. So why miss the chance of leveraging these services and get benefitted in many ways…