Blog - Optimize your Promotional Plans – Perform A/B Testing!!!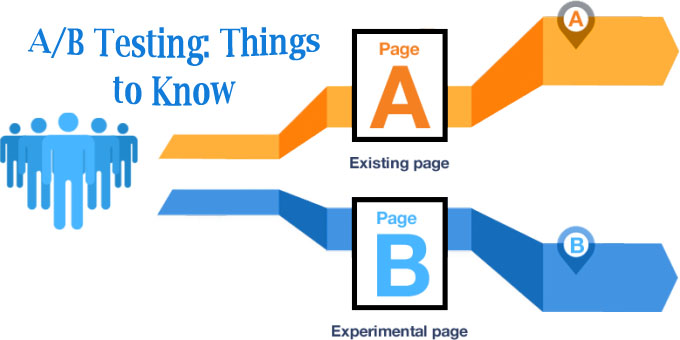 A/B Testing is an excellent way to assess the online promotional and marketing plans for your business. This can be useful to test and figure out which strategies work out for you and which don't. You can implement A/B Testing to evaluate and test any element on your website or app like body or content, sales emails, ads, keywords, Buttons, etc.
A well-planned and well-implemented A/B Testing can be a major breakthrough in the effectiveness of your business. You can compare two versions of a webpage, app, sales programs, and website design; basically, everything – to evaluate and determine which version performs and converts better. This is more like a statistical analysis and experiment on top of two versions (version A and B, as the name suggests) and examining the conversions.
What can you Test?
You can test any virtual marketing component existing in your app or website- landing page headlines, Call-to-Action buttons, images, videos, content copy (webpage body) and much more. But again, you shouldn't and you cannot keep testing each and every component as this would be time-consuming, so it is recommended to limit the area of testing to only important components like:
The headline, Title or Caption
Call to Action
Graphics used in the marketing segment
Product description content
Promotions and Discount offers
While testing discount offers, it should be kept in mind that every person in the group is always offered the same promotion. Example, if a free gift is offered to group A and an X discount is offered to group B, then for effective testing results, group A should always contain the same visitors, as does group B.
A/B Testing Process
Start running your A/B tests using the below framework:
1. Collect data and Identifying testing components
Firstly, you need to identify the elements of your website that are not performing up to the mark. Your analytics will give you an insight into such components helping you understand where you need to begin. It is always recommended, to begin with, pages with low conversion rates or higher bounce rates so that they can be optimized for better performance.
2. Identify your goals
Identify the metrics which you will be using to determine whether the modified version is more successful than the original one. It can be a simple Call-to-Action button, signing up on emails, etc.
3. Bring ideas and Create variations
Once you identify the components which need optimization, you need to think Out-of-the-box and build innovative ideas to create versions more successful than the previous ones. These variations can be simple by merely changing the color of Call-to-Action button, or complex from creating or removing an entirely new section on your website.
Some A/B Testing tools come with the feature of visual editor which makes the entire process easy.
4. Run your test and Experiment
Start your test run and make sure your visitors participate in the experiment. Each of their interaction with your improved version of website or app will be counted, measured and taken into consideration to decide how your strategy works.
5. Analyse Results and Compare
After the experiment is complete, you can analyze the results. The software which you use for A/B testing records and presents the resultant data by visualizing and comparing how the two versions of your page performed, and how much value the newer version can add to the existing one. It will tell you whether the variations are worth the time and effort.
Conclusion
To conclude with, it is recommended to always test one element at a time as it brings out more clarity in the test results. Multi-variate testing is also an option, where you can test more than a single component in one run, but it is a complicated process.
A/B Testing is not a one-day process; instead, it needs time and patience. The test runs for days depending on the traffic that you get on your website or app. On the contrary, not giving sufficient time to a test, means getting inaccurate results. Ensure that you perform one test at a time and give it sufficient time to run. Of course, if you are doubtful of the results, do a retest to be completely sure about it.