Blog - Optimize Email Impact on the World with E-Mail Marketing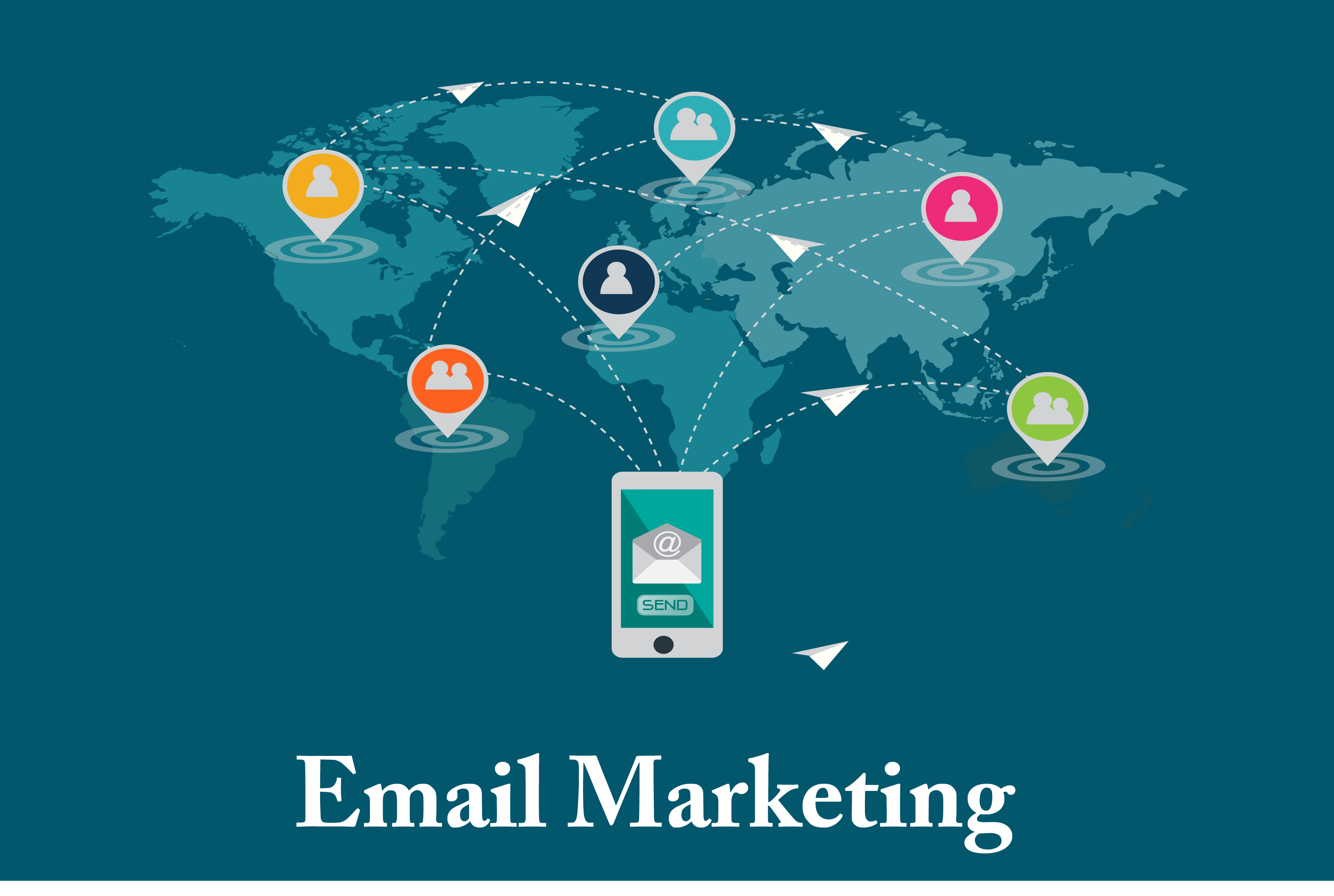 E-Mail Marketing is a type of marketing which uses E-mail as the medium of circulating commercial information to the public. Sending messages to newbies and current customers including important details about latest products and offers with respect to merchandising a product is termed as Email Marketing.
If implemented with the right strategy, email marketing can produce everlasting relationships with your list. It can help in building a vendor's relationship with old or new customers and ensure recurring business.  Emails help you to connect with your users better and gain a clear vision of what your customers are exactly interested in! Depending on a customer's history, we understand their choices and likes-dislikes and based on which emails are created to circulate relevant information.
Announcing email campaigns, rolling out subscription offers and newsletters regarding a new launch or service are a few categories of email marketing. Through such means, one can monitor his marketing strategies and campaigns and, compare the Return of Investment (ROI) with that of a normal traditional marketing campaign.  Higher ROI substantially leads to an improved rate business growth.
Now an important question arises here – How to prevent Spam complaints while you roll out your promotional emails to subscribers?
1. Choose your opt-in method wisely
Let your recipients give you a legitimate permission to send you an email. Reconsider your target audience and confirm the legal requirements to determine the correct opt-in method for you. Few sign up methods allow single opt-ins but double opt-ins is more preferable over the single ones. Reason, we get assurance that the recipient has given us permission to get into his mailbox.
2. No more assumptions regarding permissions
Even if you are dealing with an existing customer, yet you shouldn't send him promotional flyers without seeking permission. Provide a sign-up form on your website, and using your marketing strategies (providing discounts vouchers, free gifts on first purchase, etc) fascinate the customers to sign up on your website. This is where a customer becomes your authorized recipient.
3. Reduce time-gaps while contacting your subscribers
This is an important aspect regarding your email list. Keeping an up-to-date email list is very necessary while connecting to your customers. Obsolete email addresses increase high risk of spams, negative feedback or unsubscribe requests. One should frequently connect back with subscribers through newsletters and offer info.
4. Scrutinize the bounced emails
Whenever an email is bounced, you receive a notification with the reason of bounce. In few cases, you can get yourself off the blacklist by contacting the party that has blocked you. You need to take some action like sending an email, or calling the support to find out the reason for it. It is very easy to get off that black list if you correctly examine your bounced emails.
Sending email is important BUT sending correct content in an Email is more important.
Using flashy images with high definition, animated buttons and designs grabs user's attention. Let's discuss in detail the types of emails that marketers can roll out.
1.  Acknowledgement or Thank You Emails!
Welcome email is a great option for showing gratitude to customers who have signed up for your offers. You can use this email to showcase your brand to customers and to highlight the value of your products, make them realize what they were missing on till now..!!
Thank You emails should also contain a direct download link to your product, so that the user finds it easy to access your product at any point in future.
2. Newsletters or Digital Magazines
This is where your creativity should show up!! Circulate newsletters describing weekly or monthly updates about your company's events. This is usually incorporated through a captivating image with eye catchy headers and brief content about what information you want to provide through the newsletter.
3. Product Update Emails
This is a bit sensitive, because people generally like to ignore periodical emails. Therefore, avoid sending individual emails regarding every new update on your product. Create a consolidated summary of all the latest product updates and send it bi-weekly or may be monthly, depending on your company's promotional policy. This will keep your customer more interested and engaged in your products.
4. Co-Marketing Emails
Co-marketing is a term used for two companies which merge and or partner together for a particular event or promotion as part of their marketing strategy. The game plan of co-marketing is to draw the attention of the email subscribers concerning your partnership company. Whenever a product is launched in partnership with another company, especially a more popular one, the product is promoted to the email subscribers of both the merging companies. This would be an efficient way of adding new users to your company's email list.
Email marketing can surely become a key to your success if the focus is retained on sharing information in the best possible way, keeping an eye on the content you are sharing and to whom you are sharing.
What utility will an email carry, if it doesn't add value to the user?