Blog - Marketing Secrets Revealed: GetResponse!!!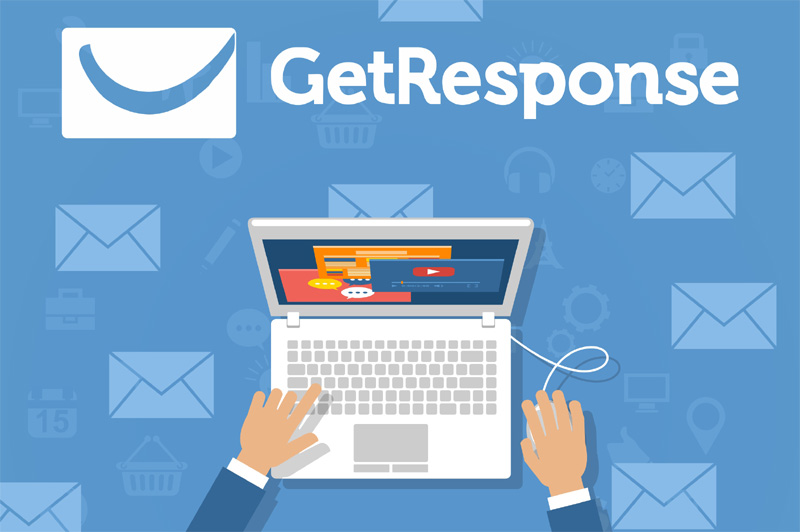 GetResponse is the most popular mailing service in the World. It is an All-In-One platform to set-up your online business and to grow it. Many leading companies like Forbes, AVON, Hilton, CITROEN trust GetResponse and continue to use it for their businesses. Using this platform, you can enhance your marketing programs using its features and integration facilities with the third-party systems.
Today the world is going online. Along with the services you offer and the products you sell, even the marketing industry has become online and purely digital. With the digitalization growing rapidly and totally stepping into your shoes, GetResponse is benefiting marketing professional by providing efficient solutions designed specifically to meet their business needs and KPIs (Key Performance Indicators).
GetResponse is known for the industry-solutions that it offers across a wide range of niches like Affiliate Marketing, Online Marketing, Fitness and Wellness, Real Estate, E-Commerce, Education and many more. With each niche that it covers, it delivers appropriate and high-end solutions to help its customers serve their clients better.
Features and Services Offered
1. Email Marketing
Email Marketing drives better ROI and customer engagement metrics than all other marketing techniques. Thus, it is highly recommended and advised to invest your time and resources to develop an effective email marketing program.
GetResponse provides a suite of email marketing tools designed to deliver perfect and custom-made offers to your contact lists when they are most active. It will help you build an efficient email marketing strategy in no time. With GetResponse, you can:
Create attractive and overpowering content
GetResponse offers unlimited design opportunities at your fingertips by providing easy drag-and-drop and HTML code editor to create your content. It also provides more than 500 predesigned templates to create content which are customizable and thus you can modify them as per your needs and requirements. Not only this, you can choose from the bundle of 1000 free iStock images in order to enhance the look and feel of your message.
Address your Audience Personally
With GetResponse, you can choose to address your contact by their names and include key custom details in your messages. You can even ensure that only the most relevant and personalized emails are delivered to your audience using this vast platform.
Your Marketing communications can be automated through the use of Auto-responders in your emails. Just when your subscribers sign in, you can initiate meaningful conversations with them that too on autopilot.
Segmentation and Targeting
In today's era of leaving people without almost zero time to check their emails, you just cannot bloat their inboxes with irrelevant emails or stuff. Thus, to avoid such scenario, GetResponse provides high-end segmentation features to segment contacts with commonalities and send highly-targeted, relevant messages. The group contacts are based on customs data, geo-location, subscription date and source, subscriber engagement, etc.
 2. Landing Pages
GetResponse enables you to create mobile responsive landing pages which would help you to generate leads, increase conversions and revenue for your business. You just need to select a template, customize your page and publish content out there. You also have the option to test and optimize your pages after publishing them.
Mobile Responsive Templates
GetResponse provides 100% high quality and mobile responsive landing page templates depending on your requirement and suitability. It includes Opt-ins, sales pages, promo pages and everything else which you need to set up your business.
Even if you are not a coder, you can simply start designing your pages by just dragging and dropping elements into the landing page builder. You can rescale and reshape the elements based on your needs.
A/B Testing and analytics
Once you publish your page, you can't be carefree. You need to analyze and track the performance constantly to see what works and what doesn't. With GetResponse, you can easily track the insights, improve their performance using A/B testing exactly know which web design works for you.
3. Webinars
GetResponse provides a complete webinar marketing solution which is designed to increase conversions and engagement rates. Using this platform, you can set up a webinar and schedule meetings in less than 3 minutes.
GetResponse helps you to nurture your leads by sending out email invites and reminders to your target audience.
You can even use a follow-up series to build strong customer relationships.
Helps in Social Media Integrations
4. Marketing Automation
GetResponse Marketing Automation is scalable and grows with your business. You just need to build an idea and allow GetResponse to implement it for you. GetResponse helps you to:
Set up marketing campaigns using a drag-and-drop workflow builder
Get a real-time view of your customer history
Design the end-to-end user experience using powerful workflows
Track and address cart abandoners, visitors and track your loyal customers.
Track other web events
 GetResponse comes with the option of scalable plans and packages for their customers. For beginners, who intend to use Email Marketing, it starts at a reasonable price of $15 per month. The prices go high for Pro, Max and Enterprise packages based on the services that GetResponse offers. These plans range from $15 to $1,999 per month depending on the package the user opts for.
Conclusion
GetResponse is an immense online marketing platform which truly offers services that you are looking for to implement business solutions online. Go and grab a slice of this cake before your competitors taste it and trample your business goals.