Blog - Key Pre-Requisites to Note Before You Launch a Product!!!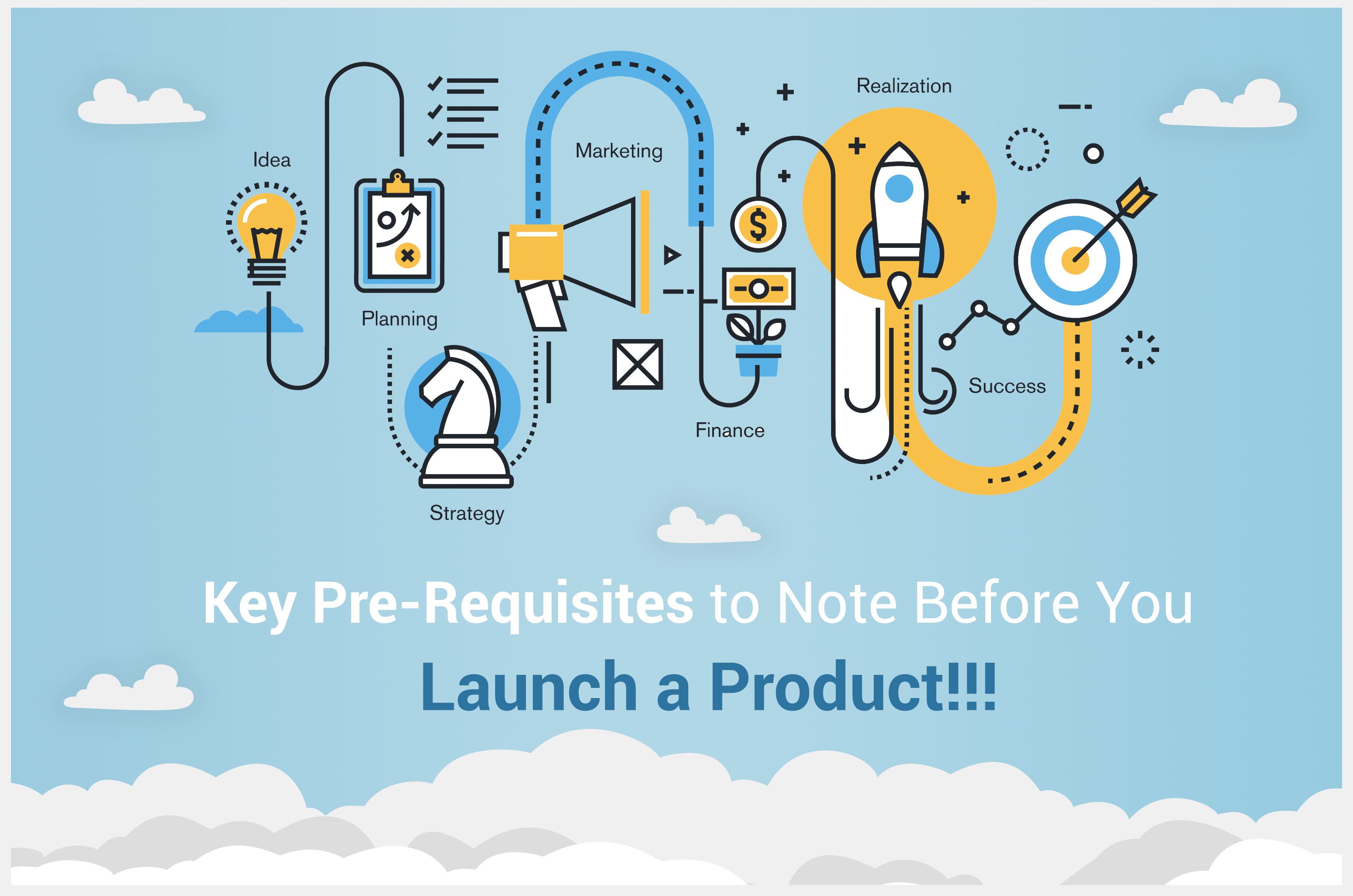 Well, before we move on to the pre-launch checklist of a product launch, let us see for whom this blog is a must-read:
People, who have not yet started with their online business, do not have a product, or any specific idea about it.
People who have a set an ideology about their business but they fail to start it due to reasons like lack of experience, time, etc.
Those who already have an online business set up but are willing to do something extraordinary to grease the wheels of success.
If you fall into any of the above categories, then this blog might be an effective solution to the problems that you have been facing with your product launch since long.
Here's what you need to have on your plate before proceeding with launching your product:
1. A profitable niche that is well-evaluated in terms of demand
The first thing to keep in mind before finalizing on your product is that it should belong to a good, high-in-demand niche which is at the same time profitable. You need to decide on the target audience, the products they are looking for, the problem they are facing and whether your product has the elements to solve their problem.
Identify your audience, and select your product wisely to get your conversions fly high in the sky.
2. A responsive website, preferably mobile responsive
The website is a basic need and building block of an online business. It is the medium to showcase the products that you are willing to sell online – thus your website should be powerful, appalling and attractive enough to grab the eyeballs of the visitors. At the same time, it should also be:
Easy to navigate,
User-friendly,
Have minimal page loading speed(<3s), and
Mobile responsive.
In the era of smartphones where people use smartphones to browse things online, you cannot steer clear of a mobile-responsive website. It should be compatible with iOS, Android, Windows, etc. and run on all these without any hindrance.
3. Appropriate platform for your email marketing campaigns
Next and the most important one on the plate – Letting the world know that you exist. You need to invest time and money in setting up a platform for your email marketing campaigns. Aweber, GetResponse, and MailChimp are some of these email marketing platforms that provide auto-responder and other functionalities to draft emails and send out updates to your email list within regular intervals. It also lets you send pre-launch emails to your customers letting them know about your upcoming product.
Such email campaigns create a buzz about your product with people desperately waiting with their eyes on their clock ahead of the release.
Your online business remains half-hanging without setting up this feature. Google Analytics is essential to track in-depth statistics about your website and how your business is moving. It is advantageous to note that leveraging this feature is free and helps you track each and every minute detail about your site and the visitors visiting it. So, you basically get to know details like whether your keywords are working seamlessly, the user bounce rates, site usage, transactions made by visitors, and much more.
Setting up this feature is absolutely necessary before you deliver a product because this is how you know about your shortcomings and the exact areas of improvement for your next launch.
5. Squeeze Page set up
A squeeze page is the best tool recommended for a product launch, also known as an opt-in page. This is where you will catch the golden fish. Quoting it more directly – your opt-in page will capture the lead that will add to your list and become your future prospect.
Through the squeeze page, you will provoke a visitor to subscribe to your website by entering his email id. To return the favor, you provide him with a special gift like a free eBook relevant to your niche, a discount coupon for his first purchase, or anything else that makes him happy.
By subscribing to your website, he is officially granting you the permission to send him updates about your next product, newsletters, etc. so make sure he gets benefitted out of it.
6. A creative content team, including bloggers to shout loud about you
There shall be as much marketing as possible and there's no better way than blogging which can shout out loud about your products and business. Yes, blogging is an amazing platform to pass on even the minute information about your business and make you go viral in minutes. It has the potential to establish your brand recognition on social media and every other place. You can opt for guest blogging also just-in-case you want to go one level higher.
7. Create a monetization plan and do price point fixation effectively
Creating a monetization plan is crucial for a business, both online and offline. You need to fix price points keeping in mind your target audience and the product demand. How you price your product has a massive impact on your sales and conversions. Many entrepreneurs do not stress much on the pricing. They simply take a peek at their competitors; adjust the price by a few bucks and freeze the price. But this is not how it should work. The price should be perfectly set to maximize the profit from a product. A thorough research and strategic planning is required before price fixation.
So, these were some important attributes which are required for any business before releasing a product or service. Make sure you are on top of these prior to your launch or it may become a sinking ship before even starting.
Good Luck!