Blog - How to use Facebook to reach any specific target market you wish to conquer?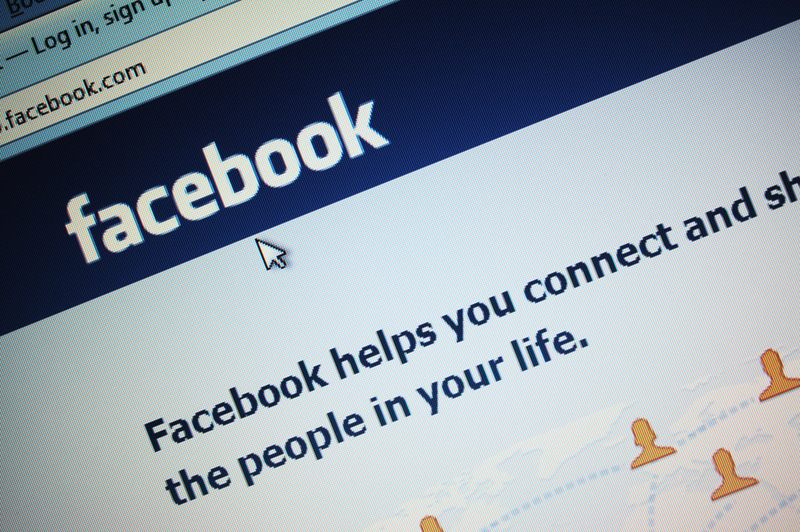 Facebook is the best place for mass marketing sales with the highest ROI. It is the second largest website on the internet, and as such, having a Facebook account for your business is a compulsory requirement for any organization that wishes to expand its online presence. From small business to large business, from business to consumer, and including professional services, Facebook continues to outperform other media when pursuing people for generating leads and subsequent sales.
Well, Facebook combines behaviors with data mining to give you access to the exact people you wish to target. So in that case, you do not need to buy a list. Data giants like Epsilon, Acxiom, and Datalogix are working with Facebook to allow brands to match the data gathered through things like shopper loyalty programs, sweepstakes, credit card data, and government records. This information is readily available in Facebook's Partner Categories.
Partner Categories is an option for targeting available to advertisers in the United States. It will help your ad to identify and reach the right people with the right message on Facebook — based on their activities outside of Facebook. For example, you can use these targeting options to show your ads to people who've taken actions that indicate they may be shopping for baby products.
Facebook acquires information on consumer behavior, demographic, and interest data from its users' behaviors. Additionally, Facebook collects data from external sources such as the US Census, warranty cards, registration information, the Department of Motor Vehicles, public record information, survey data, sweepstakes, and other offline sources.
As an advertiser, Facebook has done it all for you as it is providing you data for deep demographic targeting.
However, having a Facebook account for your business is worthless unless you're able to reach the types of individuals that need your products and services. There are many ways to do this, some are simple and others are a little more complex.
So let's take a look at some Do's and Don'ts to reach your target market on Facebook
1. Do open a business Page (If you haven't by this time)
In today's time, maximum businesses have a Facebook Page, however, if you don't have one it is an easy thing to create. First, login to Facebook, go to your homepage, and select "create page" in the left sidebar.
Select a category and fill all the suitable information. Then you can upload your cover photo. All controls are user friendly. Just run a search in case you are not able to locate anything and you will find it in a matter of seconds.
2. Do not "Boost Post"
You will find that Facebook puts the "Boost Post" button below every post. It is done to lure you to click it and  spend money with them. But if you have to spend money, there are much more effective ways to advertise on Facebook.
3. Do participate in conversations
This is probably the best way to generate awareness about your company. When you interact with your prospective local market customers, you can get their consideration that can lead to a substantially high conversion rate. You also increase the chances that they'll help spread the word about your business in their natural circles.
You can also hire freelancers from upwork.com or freelancer.com for this job as it can be expensive as well as time consuming to engage in such conversations all the time. These employees can be hired at lower rates and don't come with the additional overheads of regular employees. You just give them all the appropriate information for the job.
3. Do not copy other ads:
The biggest mistake people doing social media marketing are doing is to copy others ads on Facebook. It is awfully wrong and they will not see measurable success. One should become creative and design an ad that will attract their target prospects.
4. Do analyze competitor's Facebook accounts
If you wish to see what your competitors are up to, you need to check what they're posting on their Facebook accounts. This information can also help you to reach more members of your target market – see what types of groups that your competitors belong to, so you can join the same communities and begin interacting there as well.
You can also analyze these accounts using BuzzSumo. It has added a new element – a Facebook analytics tool to their increasingly popular platform –that provides insights into not only your page, but any page you want to investigate.
Called 'SumoRank', the new tool assists you to quickly and easily get data on Facebook pages. To start with, you enter in the page you want to analyze.
5. Do post regular updates
You need to constantly emphasize your presence on Facebook in a way that's not pushy and will expand your reach. For achieving this, you will have to regularly post updates. People can always remove you if they don't want to see your updates in their feed, but if they wish to check your updates, then you definitely need to make sure they get what they are looking for.
Moreover, you need to carefully estimate how many updates per day (or per week) is appropriate as it should not be overdone.
6. Do offer exclusive deals
Offer deals on your goods and services on your Facebook platform. It can prove as a great marketing tactic. Further, you can offer percentage discounts on various items for a limited amount of time. You can also offer free information or products as incentives for them to purchase more or upgrade the free products they will receive.
When you offer online deals to your Facebook customers there's a greater likelihood that they'll share the great deals with their Facebook connections. That can be your free advertising as some of them can even join your page. If your deals are really good, this could go a long way. This is why you need to make sure that your offers are substantially good enough to attract a lot of people who will share your updates in their circles.
7. Have you created a Facebook group?
This is a perfect opportunity to offer special incentives for those who join. Once you Create a group in Facebook, you need to invite all of your customers to become a part of your new community.
8. News feed ads on Facebook
When you are advertising on Facebook, you need to know that there are two kinds of ads: ads in the right sidebar and ads in news feeds. The news feed ads are extremely effective and have a higher success rate.
Well, in order to run ads in news feed, you must have a Facebook business page.
You can also target specific demographics using Facebook options. But you can use them only when you purchase Facebook ads. Therefore, keep all of this information ready before you plan to purchase your advertisements.
Conclusion
Overall, using this powerful outlet, you can expand your online presence dramatically. However, it can take time and effort to master these tools to use them effectively. Moreover, you need to have the right team of people who can interact with your customers, collect information about your competitors, and retrieve information about the various details of your target audience.