Blog - Execute these Online Advertising Tips and Go the Extra Mile!!!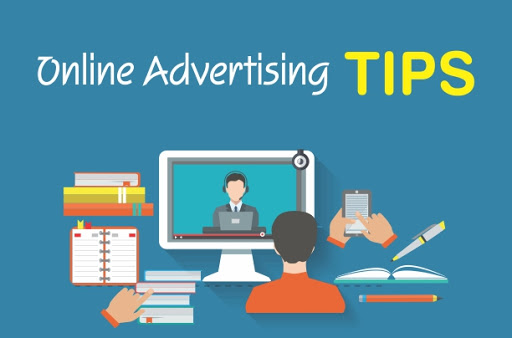 Digital advertising is one of the most prominent, important and major components of marketing strategies for businesses today. It has become a significant platform for publicizing products in such a way that in the next 3 years it would overtake all other forms of promotions. In any type of business, if the advertising strategies are implemented correctly, you can successfully establish and grow your online presence in the market. In the long run, it would uninterruptedly stimulate your conversions, sales, and revenue.
With the power of online and digitalized advertising, you can track and tweak your efforts and figure out what is working out for you and what isn't. Thus, you can make improvements instantly and not when your ship has already sunk.
Some Expert Tips for Creating Jaw-dropping Online Advertisements
To best implement the concept of online advertisements, we have brought forward some tips and tricks which can help your business garner the results and outcome that you are striving hard to achieve:
1. Optimize your CTAs
Whatever action you want your user to take should be clearly mentioned on your CTA i.e. Call to Action button. Your message should clearly define the next action that the user needs to take after clicking on the CTA button. The text on the CTA button should be clear, short and apt like "Click to Buy", or "Download the Ebook", etc. It is through this that the users will be directed from your advertisement to the website and enter into the funnel, which would be one step closer towards the conversion.
2. Use HQ images and graphics in your Ad
It is quite definite that a viewer will view your advertisement while he is absorbing other content online on some video channel or a website. Thus, it becomes necessary that your ad appears in an attractive way to not turn off or irritate the viewers; else there are high chances that they might skip or close your ad within no time, as many websites provide this option. So, it is recommended to use HD imagery and graphics while you are promoting your business through ads. Not only the quality, but special attention should be given to the content of the ad which should be clean and compel the viewers to take an immediate action.
 3. Highlight an Urgency to Buy
Whenever a person sees an ad, he thinks about taking an action sometime later, which in most of the cases, never happens! People get engaged in their daily-life activities and completely forget about them all. Thus, it is required to encourage people to take an action immediately after seeing your ad. This urgency can be created by providing an early-bird offer on your products. Also, you can offer exclusive discounts for prime customers or members who are subscribed to your website. Such tactics if effectively incorporated in your ads can take your business to a new level.
4. Add Testimonials to Build Customer Trust
When it comes to online businesses, there are a lot of fraudulent companies which encourage people to invest money in their business or buy from them. These are scams just to withdraw money from people without delivering anything in return. With such concerns growing up, it becomes really difficult to build customer trust in your business. But, you can gain this trust by letting people know that others have benefitted from you by engaging with you in the past. You can add testimonials to your ads from customers who have done business with you and were satisfied with your products and services. By adding these testimonials to your ads, you are directly letting them know the advantages of them choosing you over others.
5. Retarget and Remarket
By Retargeting, you make an effort to reach people who have visited your website but did not buy from you. This works on the strategy of showing relevant ads to your old customers while they are surfing and browsing other websites.  While setting up a Google AdWords Account, the option of remarketing can be set up. On enabling this feature, any time a visitor visits your site, they will be added to your list for retargeting. And if they leave your page and switch to another website, then your business's ads will appear on those websites. In this manner, your name will be still in focus on prospects even after they exit your page.
6. Leverage Geo-fencing
Geo-fencing allows you to target people and convert them into customers based on their physical location. It is a location-based digital marketing strategy which lets marketers target people based on their demographic area. The GPS capabilities can be used by marketers to feed ads to people who are near their stores for improved sales. Not only this, the advertisements that are shown to people can also be filtered based on the geo-fencing capabilities. This maintains the interest of people in the ads that they see and urges them to take an action.
Conclusion
Online advertising is the key to success for a business willing to market their products to their targeted audience. It is important to note that no matter which strategy you opt for advertising, you should not lose your focus on providing quality services to your audience. Advertising holds a lot of potential and if integrated with quality content, it can optimize your conversions and chime in a good amount of money for you.