Blog - Accelerate the Growth of Your Future Ventures with Blogging!!!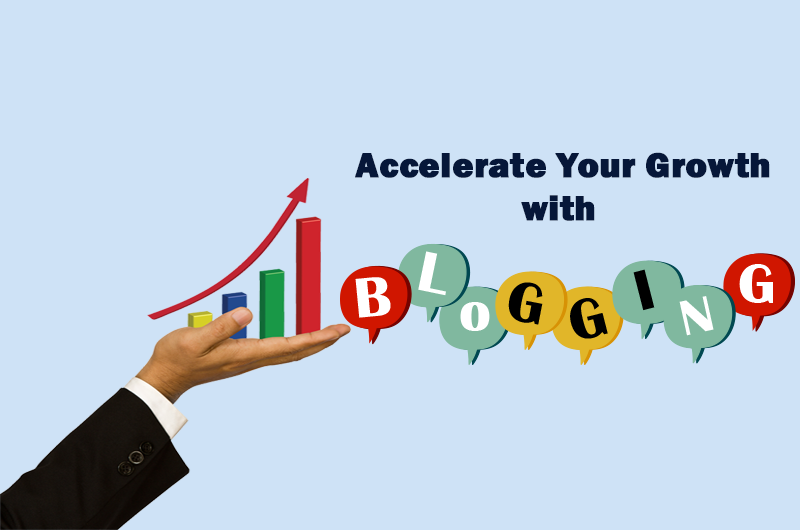 Blog is an abbreviated term derived from "Web log", where a person journals about any topic that interests him. Many entrepreneurs see marketing prospective in having a blog on their website. Blogs are lumped in with a higher visitor engagement than normal websites because of their association with almost all the social media platforms. This helps the users to connect with the blogger, provide appropriate feedback and hold discussions with them or others, who read the blog.
Recently, Blogs have risen high granting a special interest to the marketers who have recognized them as online money drawing magnet. Initially, blogs were managed separately, but now they can be integrated with your website, which makes it easier for you to manage. Even the visitors now find it easy to access the blogs as they drive both businesses and consumers together and help them to interact with each other.
Why Entrepreneurs prefer Blogging for Marketing and making money online?
1. Increases Search Engine Optimization (SEO)
Blogging is an extremely popular search engine optimization tool. Search engines crave for new and authentic content and blogging helps you to share updated content to users. It helps to keep clients up-to-date and notify them about the upcoming and latest launches about products and services.
2. Cost-effective to Start and Run a Blog
Using blogging platforms, like Blogger, WordPress.com are cost effective and easy to maintain. The cost to get a domain and a host for your blog is very minimal. Your product can shine very bright, even if you choose a self-hosted option, like WordPress.org. This is the most suitable approach to run your personalized blog.
3. Derive Extra Income
Not only merchandising your products and services, blogging can also help you earn extra money. How? Blogging can fetch you money by posting relevant advertisements related to your products using effective imagery and eye-catchy tags. These ads when clicked upon by different users help you generate traffic on the website. Not only this, but you can also generate income by affiliate products. Just promote a product you like, and earn a profit share in return, as a commission!
4. Connect with your Customers
Though we have several other Social media platforms to connect with customers, we have blogs which help you build better relationships with customers and gain their trust. Using blocks you can also receive timely feedback regarding your products and services. These feedback are significant to improve your product delivery and provide better services. Using blogs, you can also offer better service to your customers.
5. Enhance Brand Awareness
Blogging is one of the efficient ways to enhance your visibility. To any brand suffering from low visibility, blogging might be a savior. Owners starting out on their business face difficulty in showcasing their brand and spreading awareness about their product. Blogging can attract new customers for your start-ups and expand your businesses to reach new heights.
Blogging is simple but increasing the target audience on your Blog is challenging. Let us discuss some tactics to grow your Blog audience –
1. Have regular interactions within the Blog Community
This is an important aspect to increase the end users on your blog. Emphasize on building strong relationships with other bloggers in the community. Figure out ways to help other bloggers in your niche. This would gain their trust and develop partnerships with them which might be helpful in future.
2. Think before you write
Before writing a blog, create a spread sheet and jot down all the important aspects related to your niche. This would ensure that you are not missing on anything important. Think and memorize about your target audience, understand their needs and soft spots, and write accordingly. This will uplift your readership and delight your visitors.
3. Add social media sharing options to your blog
Social media generates traffic – It is proven! Make your blogs easy to share by providing buttons to share your blog posts on the social media space like Facebook, Twitter, LinkedIn, Instagram and all others. The more your posts are shared, more is the traffic generated, and more is the profit.
4. Promote after you write
Don't stop after writing a blog; give your best to promote it. Depending on your niche, promote your product, and your blog. Email your subscribers, share on social bookmarking sites, social media platforms and everywhere else you think it should be promoted. Provide easy subscription offers and let the world know about what your blog offers.
Gaining online visibility is the best way for entrepreneurs to grow consumers, leads and finally grow their revenue. This is difficult to achieve with merely a static website, and this is where the blogs come into action.
Share your valuable information today by creating a blog and grow your online rankings and traffic. Increase your revenue today… HURRY!!