Blog - Words of Advice to Encourage Online Reviews!!!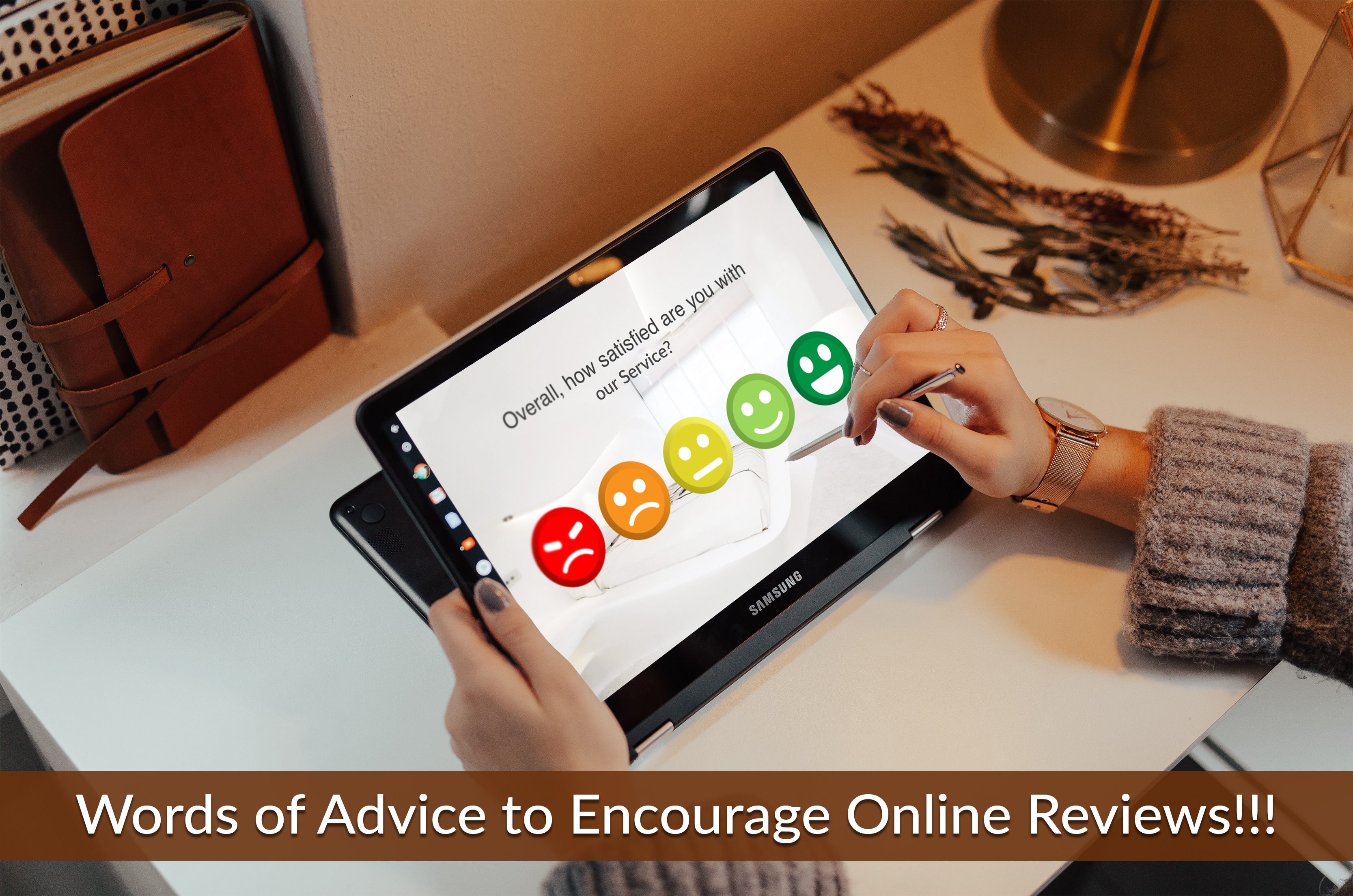 Research has shown that more than 80% of the people read customer reviews online before making an online purchase. However, the irony is that not many people are interested to write a product review after they buy a product.  So, it becomes highly crucial to encourage customers for feeding some essential information back to your site after making a successful purchase.
Positive customer reviews influence the decision of a person who is perplexed with the idea to buy or leave a product. Not only this, the potential shoppers get more detailed and relevant information by navigating through the customer reviews. This implies that people who review your business online are likely to have an impact on the decision of others to buy a product.
So, we have brought some great tips to gear up the number of customer reviews on your website:
1. Make the review process easy
Ensure that your customers do not face any difficulty while posting a review. The Call-To-Action button should clearly visible. Avoid urging users to fill a form before posting a review, so that it doesn't turn off the users. Instead, integrate a simple star rating function while asking users to rate you.
It is mostly recommended to include the review system on your e-commerce site so that your customers can have a detailed description about various online sellers on your site and can choose their products/sellers based on the reviews.
However, asking users to write a review is most beneficial as it is a two-way advantage – the sellers get detailed feedback for a greater scope of improvement, and the customers get accurate, precise and comprehensive information about the products and its performance.
2. Choose a place to add reviews where they are most noticeable
The placement of the product review panel on your website should be chosen wisely. It should be placed where it is most easily visible to the visitors else most of them will not even know that you give them an option to leave feedback.
Statistics clearly state that customer reviews are very crucial and vital for any e-commerce website, thus it is advisable to place the review panel above the fold so that it isn't missed.
3. Seek reviews through email
Research shows that the correct time to seek a product review is when the product has just arrived and the customer is still fascinated by it. Another option is to send out an email a week later after the customer has received his product and has started using it.
If they are happily using your product, they would be excited to share their piece of feedback with you and the other customers.
4. Publish honest reviews
It should be kept in mind that both good and bad reviews should be published on your site. If you are filtering out the negative reviews or planning to do so thus retaining only the good ones, then this is a huge blunder.
If a visitor sees only good reviews about your product, then he is bound to understand that they are fake. Having negative or bad reviews gives a sense of reassurance to the buyers and they would be confident that their honest feedback would be published (if they invest time to write one).
5. Use social media platform
Facebook, Instagram, Twitter, etc. are some of the most popular social media platforms today. You can leverage the popularity of such platforms to seek product feedback. Displaying ads of the product that the customer has bought by leaving a question like "Did you like the product XYZ?", or "How would you like to rate us? etc. would encourage them to write a review.
Apart from this, you can start a conversation with your followers by asking them simple questions about your product. This would also increase user engagement, build effective customer relationships and simultaneously get an honest feedback about your products.
6. "Ask" for them
Ask feedback wherever possible! There are some websites which ask for product reviews almost on every webpage leaving behind an impression that customer feedback is highly valuable to them.
Flooding your website with CTAs almost begging for reviews isn't a good option; instead, ask for reviews (in questions) at places where it is most suitable.
7. Offer incentives
Though it is neither feasible nor practical to offer incentives or reward every customer writing review on your website. But, you can still choose other ways of incentivizing customers who spare their valuable time and write reviews for you.
For example, you can create a lucky price contest every month for your customers who leave a review about your products. And reward the top 3 customers who get lucky. You can strategize this vital concept and mention this information in post-sales email or send as a flyer to the customer after receiving your product.
You can even think about other strategies in this regard and give them fruitful reasons to leave a review.
Closure
Feedback and reviews are a wonderful way to gain loyal customers. So, never miss the opportunity to bag one especially from your regular and loyal customers. You can even ask your social media fans and followers about why they like your products or continue to use your services. In some cases, you can even seek permission of your fans to use their name in customer testimonials praising about your business as it would add value to both the parties.
Now, it is your responsibility to turn every piece of feedback or advice into a review…