Blog - Why You Can't Steer Clear of Logos?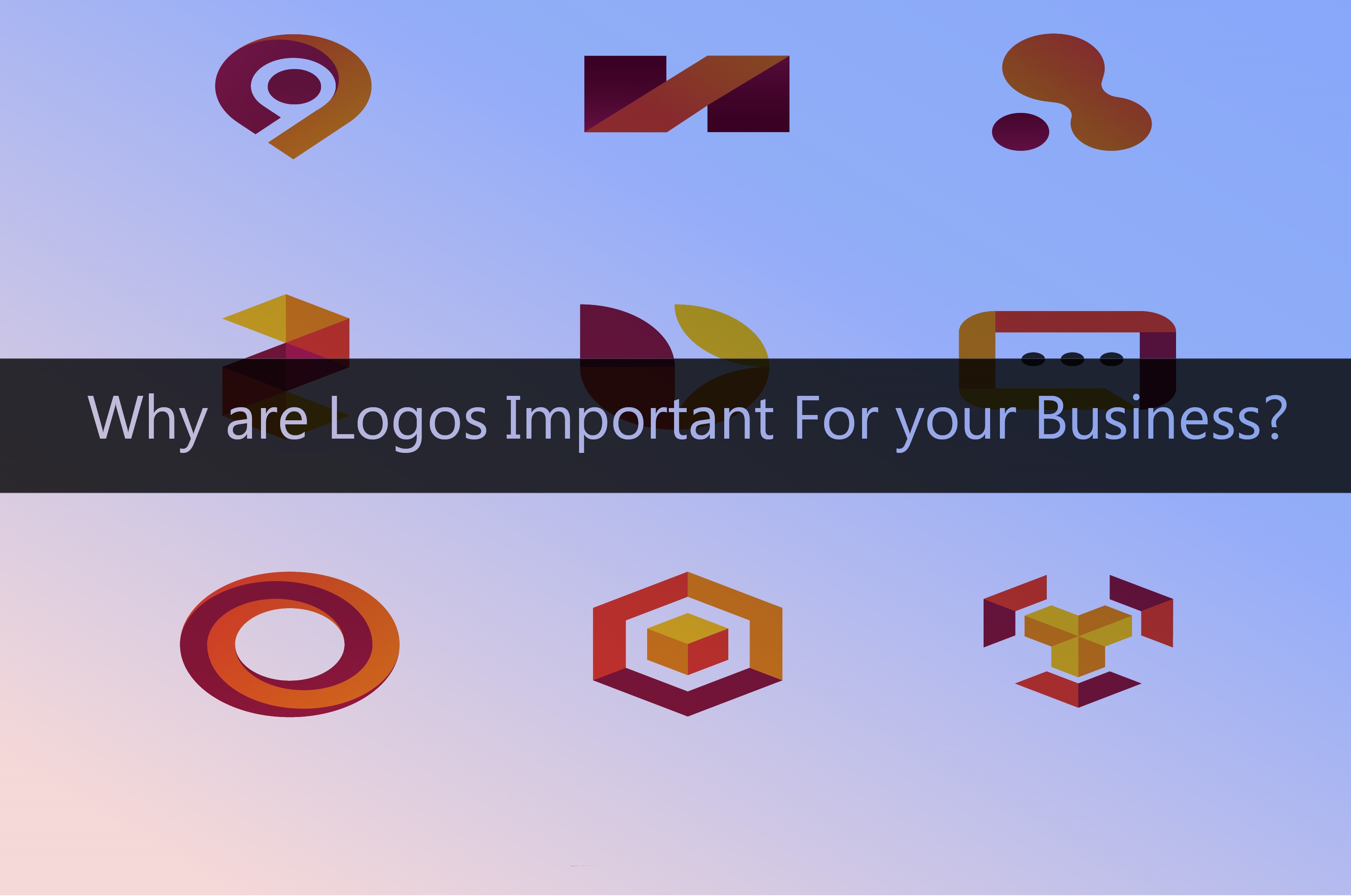 The logo is the face of a brand. Not only does it help in branding, but also helps any business attract new customers. It is the logo which helps a business stand out in the market. There are several brands with their logo so popular that today even if the brand name does not show up in their outlets or online marketplace (like e-commerce websites), the brand is easily recognizable.
For example, Nike, a very popular brand in the market, is easily identifiable with its logo which is a right tick without even its brand name. Similarly logos of other brands like Apple, Audi, Starbucks, Adidas, etc. are so familiar and prevalent that they no more need their brand name to represent themselves in the global market.
A logo is an instant recognition for a business and so it should be built appropriately. Let us find out why exactly are logos are significant with any business perspective:
1. Logo Establishes an Identity
A logo establishes your presence in the market. It sends out a message to the audience and your target customers about what your brand has to offer. When a logo is imprinted on your products, promotional banners, business cards, websites, apps, and everywhere, it shouts out your message to the world. A logo communicates your ownership to the products that you have to offer to the world.
2. Attracts audience and builds new customers
A logo has the potential to lure an audience. It marks your product and your marketplace, both online and offline. It builds your image in the minds of your targeted audience and prompts them to take a look at your products with an intention to buy from you.
3. Logo advertises your brand
A logo is placed everywhere on your marketing and sales material, product packages, social media channel, apps, websites, etc. In this way, it establishes your brand recognition in the market and also delivers your message loud and clear. When your message is tied appropriately to your brand, your products and services automatically get associated with your logo.
4. Develops an Emotional connect with the brand
With the perfect blend and contrast of colors used in the logo, it has an ability to build an emotional connect with the business and also the people looking at it.
For example, the logo of a watch company is built in black color to mainly suit the attire of a business professional wearing it. Similarly, the logo of a jewelry business is gilded with diamonds and stones to perfectly inculcate a feeling of the business. Thus, it is well said that logos demonstrate the pride of a brand and there's always a motive behind the way they are built.
5. Makes you stand out from others
A logo should always be built differently. It should be unique because it helps you stand out from your competitors in the market. For example, if you own a pizza store, then merely showing a pizza in your logo won't help. It will be common and can easily confuse your brand with the others in the market. To avoid this, it should be built with a different concept in mind, portraying your brand and the quality of the pizza that you serve.
A logo holds a potential to make you or break your business. So, choose it wisely!
6. Helps Consumers build Loyalty
Great customers and consumers are always eager and loyal to express their happiness in using products that belong to great brands. Yes, that's true. If a consumer is delighted to use your products, he will make sure that the world knows about it. In such cases, consumers leave no stone unturned to pass their message to the world. They wear t-shirts or use sippers that are marked with logos of great brands and help in marketing their business. This is again where the logos come into play. If a logo is attractive and compelling, the audience will remember it and tries to find its brand on the Web. This whole process not only kicks brand promotion but also builds a customer trust, loyalty, and support.
Conclusion
Logos create a visual impression of any business. As said before, they are the face of any brand. Logos represent you in the market and hence, they are important from every business perspective. So, Hurry up and Build your business logo today…