Blog - Why Flash Websites are not SEO-Friendly?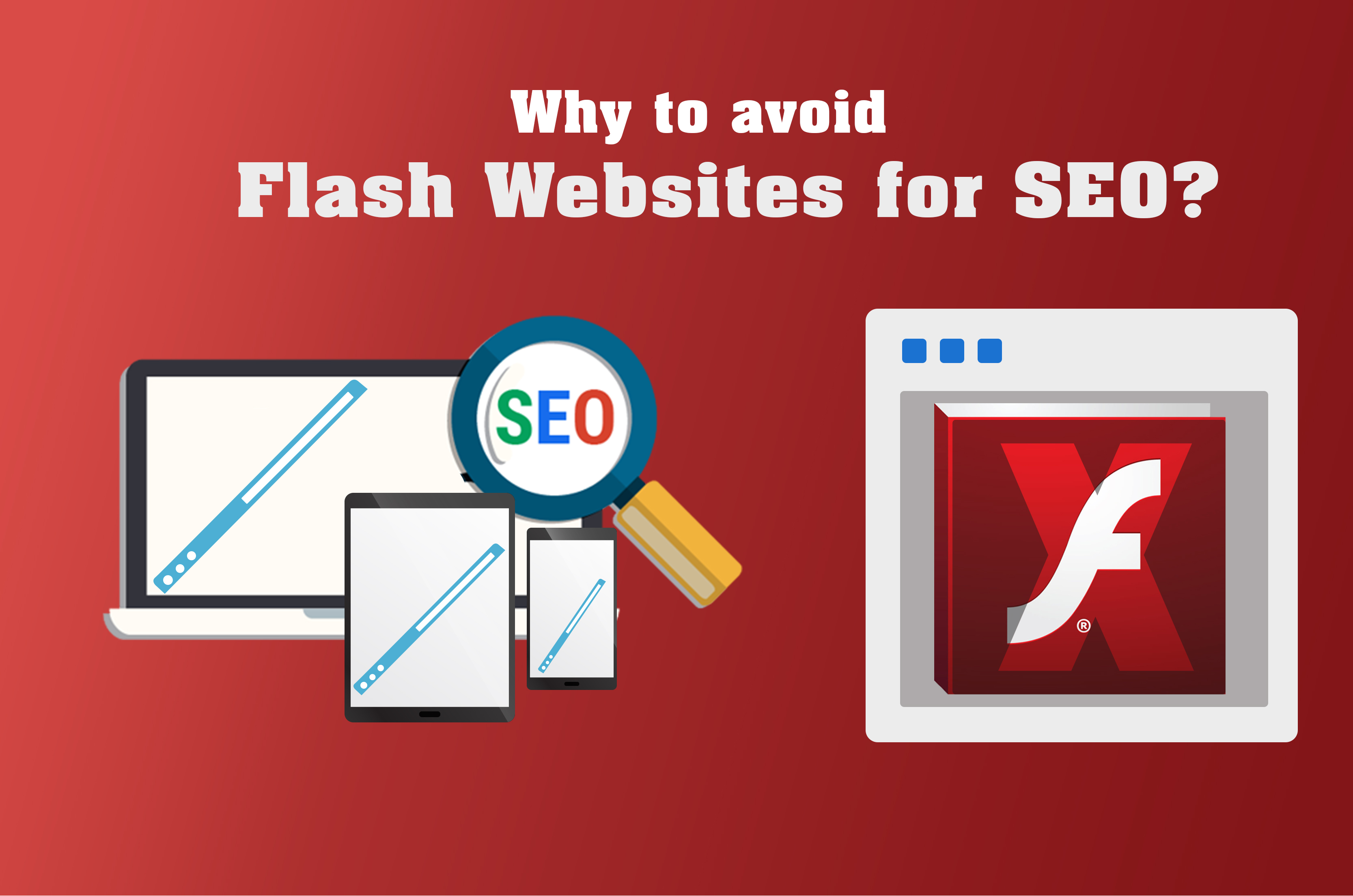 In the early 2000s, Flash was the backbone of web design. There were hardly any websites built in HTML or CSS. It was Flash that enabled websites to add animated content to make web designs compelling and eye-catchy. It also got in the option to build page elements and interactive menus which were fairly impressive at that time. But over the last decade, Flash has annoyed many web-designers, developers, and marketers due to its major deterrent to design and usability on the Web.
With the evolution of mobile and smartphone era, Flash was put aside as it was mainly designed for the desktop websites and eliminated the mobile-responsive ones.
Apart from the above, Flash can put you in trouble because of the following reasons:
1. It makes your Website Slow
While using Flash adorns the website's appearance, at the same time it increases the page loading time. Because of the Flash animations, even the high-speed Internet users face difficulty in accessing websites due to the delay in webpage loading.  Mostly this frustrates the users, and thus they consider leaving your site, opting for the one built in HTML instead.
2. SE does not recommend Flash
Search Engines never encourage the use of Flash on your websites; instead, Search Engines avoid websites that use Flash. They never index your sites because they do not understand Flash or any code related to it. Just use simple content-rich text on your website for SEO and optimize it by using appropriate keywords.  Note that Flash will never help you get listed in the top four or five pages of Search Engines.
3. Content is the King!
If you use Flash design on your site, you will surely miss out on content. Don't forget that content is the king which drives online business for you. Flashy animations are just secondary – you can always do without them. But content is primary, you need to have it and you need it in good quality and abundance.
4. Not Mobile Responsive
Many mobile devices do not display Flashy websites, especially Apple devices. So, designing your website using Flash will keep your mobile users strictly out of the business gateway. As the mobile market is gaining higher popularity day by day, you cannot afford to miss your websites there.
5. Disables the Back button
Yes, you read it correctly. Another drawback of using a flashy website is that disables the back button, thus making it difficult for the user to navigate. Until the user is able to control where he wants to navigate, you cannot win him. So drop this idea out!
6. It's Inaccessible
Website Elements designed in Flash are not scalable. Flash doesn't give the ability to copy and paste content and there is no way to identify clickable links. Not only this – the flash content can't be bookmarked anywhere but the homepage.
The entire design and concept is so out-dated that the websites can't be navigated using any touchscreen devices. In other words, Flash is nothing but simply an artifact of the previous Internet era.
7. Not Secure
Websites built in Flash are an easy target for hackers. There are a high number of vulnerabilities and privacy implications associated with Flash. There are issues reported that Flash send out the detailed information about your browser and other system-related information to intruding websites. So, it is not a secured option to build your website.
Flashy websites are a lame attempt to make your website attractive. It only distracts users with eye-catchy animations but they aren't indexed on the Search Engines. Just stick to HTML-based websites for better user engagement and interaction. It doesn't add any value but only provides a poor user experience and kicks out the entire concept of SEO.