Blog - Vlogging – Monetize your Blogs with the power of Videos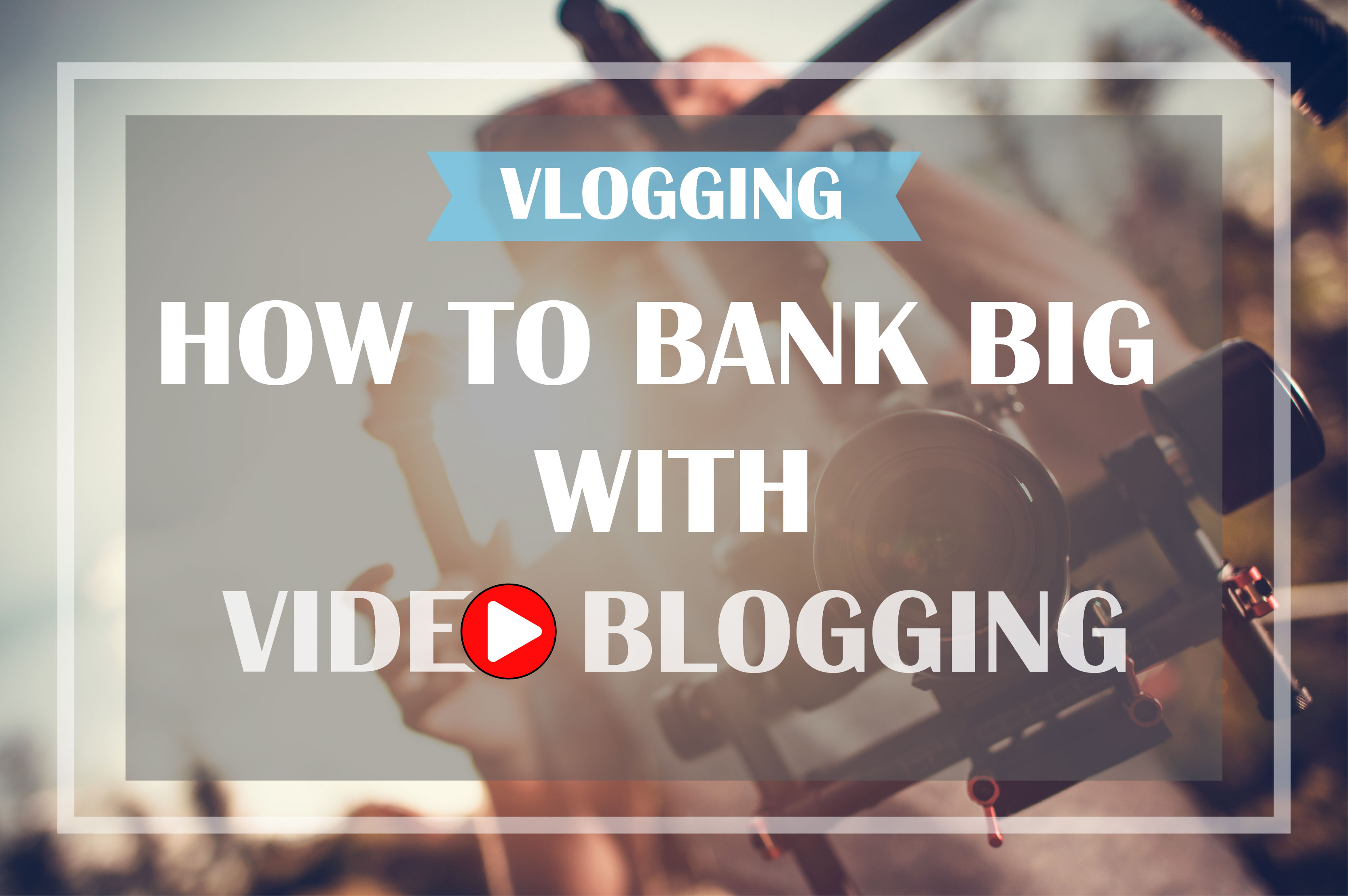 Video Blog abbreviated as Vlog, is a blogging through the use of good quality videos. Like a normal text blog, your Vlog will also be accessible to the public and available for their rating and reviews – only with a huge difference that you will use a Video to share your content. You can either self-host your video or upload it to any other website like YouTube, Instagram, etc to make it viral.
Video Blogging is becoming very popular across the Internet intending to gain more response from the spectators. Blogging is posting your niche-related articles on your websites at regular intervals to grab more viewers. And in order to further enhance this concept, Vlogs were introduced. They have the tendency to attract more participants because of the introduction of high-quality videos which are appended to it.
As per a survey, 87% of the online marketers use Videos to promote their business and it is proven that 46% of the users actually take an instant action after watching a video. Aren't these facts blowing away your mind? Well, if not, then they will surely when you incorporate this marketing strategy into your business.  Since videos are more interactive than text content, people generally prefer to use them over other forms of marketing.
Now let's jump on to the benefits of Video Blogging – understanding which is necessary for your Business to bounce at the next level –
1. Vlogs provide more Exposure
Blogging still bags the top position when it comes to Marketing strategies for promoting a brand or a business. And what's better when it is integrated with videos. Many bloggers prefer YouTube channels for sharing their videos in order to get more exposure. People enjoy watching videos than merely scrolling through their screens to read the text and more text. Videos have more visual effects than a text along with images.
2. Generate more Traffic
A viewer will undoubtedly prefer watching a video to get knowledge on anything that reading plain text. In fact, Video Blogs are an appropriate medium to share information that too in a short span of time. People get connected with videos blogs easily, thereby engaging them to your products and the businesses you offer. Even the click-through-rates of video blogs is 41% more than of the text ones. If your viewers can connect to your video, they tend to increase the web traffic for your business.
3. Helps You Make More Money
You can monetize your video blogs easily if you are capable to lure your audiences. If your video has the required potential to keep your viewers engaged, you can upload the same onto your website or even publish them on social media platforms like Facebook, Twitter, LinkedIn, Instagram, even YouTube channels, to build your presence in the market. Only when people notice you, they will buy from you. Videos have the power to grab more attention, so assimilate it with your blogs and make them viral to generate more income.
4. Go Live with Video Blogging
With the use of Vlogs, you can go live!!! Yes, you can now 'Live blog' your product launches and your events through the Vlogging.  You can also term this as "Live Streaming" where you can broadcast your content to millions of people in one shot and go LIVE!!! Generally, bloggers use this feature to break the latest news to their users which indeed generates more views and traffic.
Another added advantage of Live Vlogging is that you don't need to read through various copies of text drafts to finalize the one to be posted to your social media handles or websites. A live video is only the one which will finally go viral and create a buzz about your business on the Internet.
5. Consumes lesser time to Produce
Vlogs can help you save a big amount of time provided you have a good quality camera to record your video and if you keep the editing part of it to be minimal. Using Vlogs, you don't have to spend time and effort in writing huge textual posts. It requires a great deal of courage to write 800 words of a textual blog rather than sitting in front of your camera and speak for 3 minutes. So it does not only save your time but also helps you to produce new content more frequently.
6. Improves Search Engine Optimization
Videos are a rich load for Search Engine Optimization which can boost your SE ranking. Search Engines love video content and this is the reason why the businesses are broadcasting more content through videos. Publishing videos integrated with your blog articles increases the prospect of target audience finding you when they search for relevant information.
7. Strengthens your Brand
Videos dominate their viewers and keep them engaged by the powerful visual effects. Sharing vlogs on a regular interval helps your brand to be recognized by the crowd and that is when the masses start looking at your products, become your followers and eventually get converted into your customers. Posting great videos on your websites and social media can build your brand's personality and improvise your sales.
Closure
Video Blogs are more interactive and descriptive and hence they have a higher tendency to get viral. They help you demonstrate a product or a service better than any other form of marketing. By generating a great amount of traffic on your website, they increase your conversions. So, jump onto the Video Blogging platform and quickly boost your sales….