Blog - Video Marketing: A Massive Boom in Marketing World!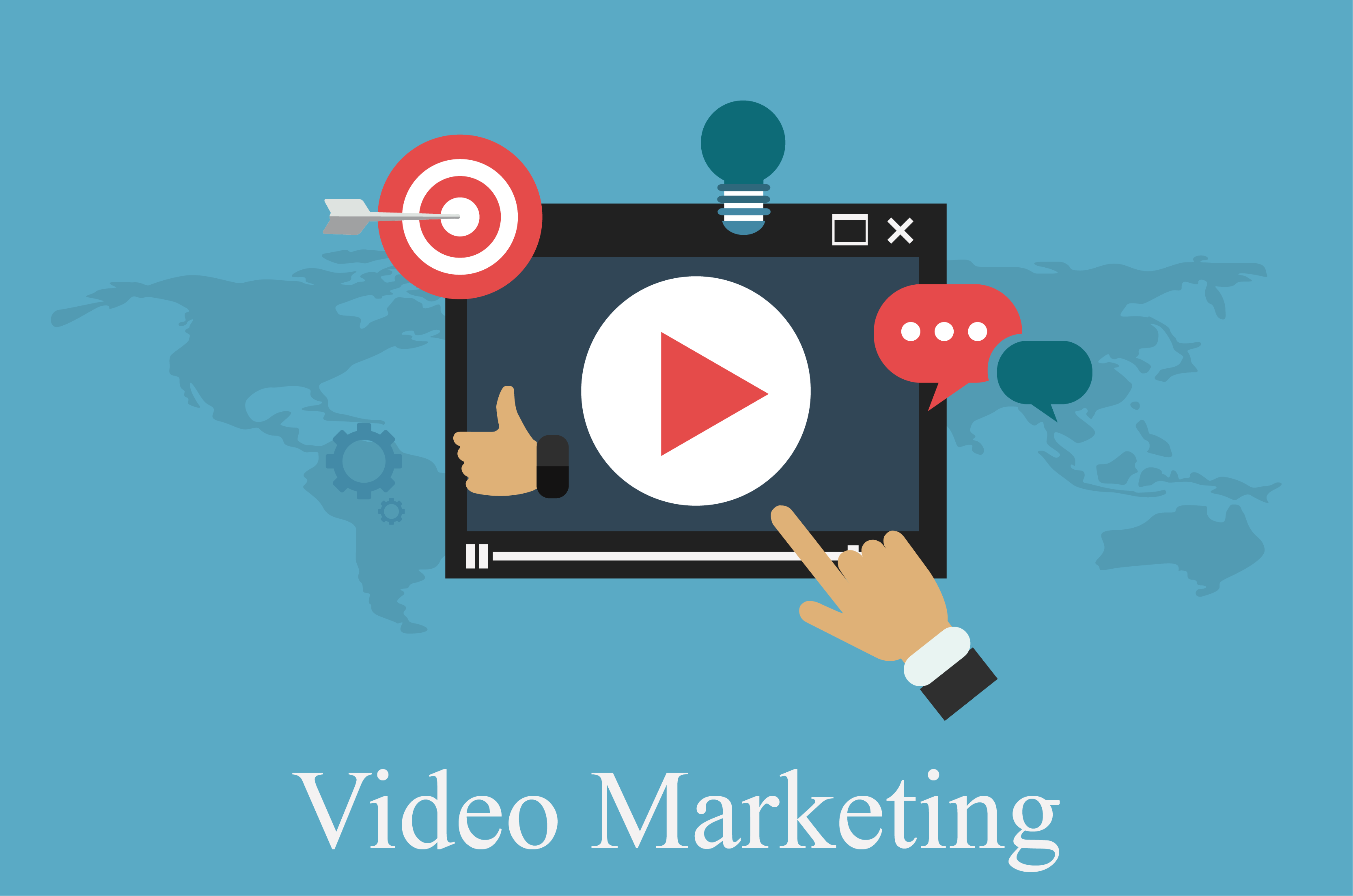 Marketing is one of the leading components of Business Management. And a strong marketing strategy blends videos into the mix. Video Marketing is one of the most productive online marketing tools used for expanding business. It is a cost-effective and easy approach to reach your customers and publicize your products.
Video Marketing incorporates a bundle of things. It appeals to a person instantly by striking his mind using high definition graphics and fine background audio. Visualizing content rather than merely reading it aids to customer engagement. If Video Marketing strategies are carved out correctly, it fosters business growth, thereby inflating your profits.
As per the latest statistics, 87% of online marketers use video content for promoting digital marketing and 46% of the users act after viewing any video advertisement. An average user spends 88% more time on a website with video. Marketers all over the world have recognized the potency of videos. Video Marketing even helps entrepreneurs to acquire more customers through its powerful and flashy animations.
Significant Rationale of adding videos to your Marketing Tool-Kit:
1. Cost-effective approach
Building video is not as pricy as you think! There is no need of getting into a studio or buying expensive equipment to create a video. In today's era of smartphones, you can easily design an eye-catchy video on your mobile in a few minutes.
2. Increases SE Ranking
Search engines examine the content which contributes to heavier traffic and longer page-views. Videos are a rich load for Search Engine Optimization (SEO) which can increase your search engine ranking and click rates. It also leads to improved conversion and open rates.
3. Higher ROI
You can't call a business successful until it returns the cost of investment and provides you high profits.  Video Marketing strategy definitely increases your profits and magnifies your Return of Investment.
4. Publish and promote on social media channels
Social media helps marketers to publish their videos far and wide – simply upload your video on all relevant platforms like Facebook, YouTube, Instagram , etc. to make it viral. You can embed the same in your organization's website and other blogging platforms. Then simply promote it all over!!
5. Ease of use
With the ease of smartphone, consumers can access videos anytime and anywhere. This does not hold true for print media marketing. Using videos, you can reach your target audience whenever you want.
6. Appropriate medium to connect with public
Videos have become an easier way to propagate a lot of information in a short span of time. Traditional text & content has become quite monotonous for people as they don't wish to waste time browsing content over Internet. This is where videos have overpowered traditional text and conquered the world of digital marketing. Videos are being favoured by marketers because they exhibit more content in lesser time, that too, with beautiful visual effects to make marketing more interesting and alluring.
7. Using Demos and Training Videos for Marketing
Providing descriptive video tutorials and demos enhances a product delivery when it comes to marketing. Not only will this illustrate the product flow to a customer in an efficient and more effective manner but also reduce your service desk queries. Video Tutorials are always preferred over text or content, which fascinates user till the end.
8. More Views, More Leads, More Profit
The more the views of a video, more is traffic generated on your website which further results in better leads and much better profits. The more the leads, higher is the profit generation.
One of the rapidly growing and most desired forms of marketing, video marketing has stood  out more advantageous as compared to other marketing strategies like email, content etc. So grab the opportunity before your competitors and appeal to your customers with more appropriate strategy… VIDEO MARKETING!!