Blog - Uncover Live Streaming for your Business with Periscope!!!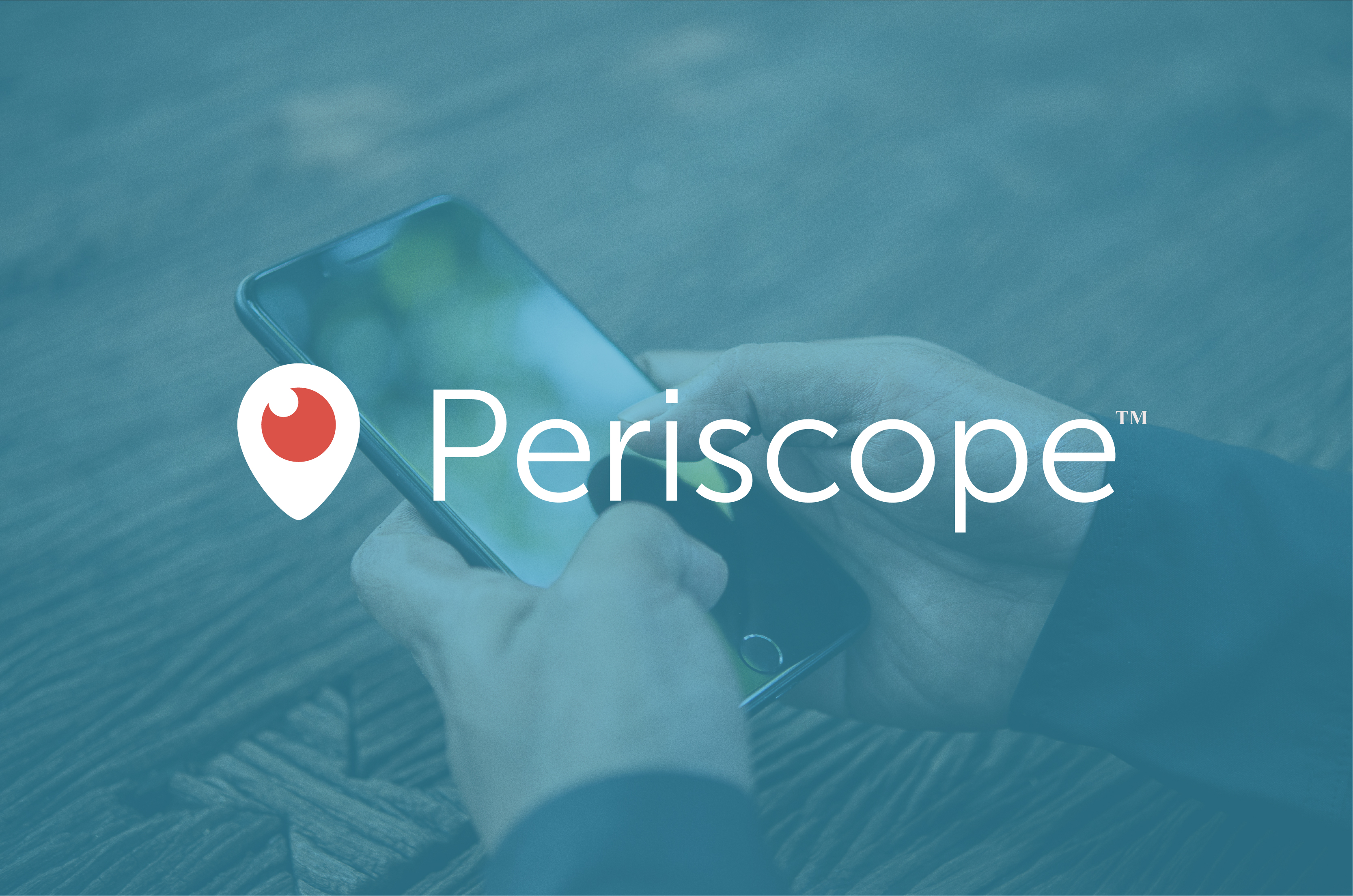 Periscope is a live video streaming application owned by Twitter, which has grown very rapidly as a platform to broadcast and share videos. It allows users to broadcast live videos by simply using a smartphone. People watching your live videos can even interact with the broadcaster via comments and Periscope hearts i.e. liking any content on Periscope. This free broadcasting service provides an opportunity for the small businesses to communicate easily and affordably with their customers.
As per the statistics, it took only ten days to hit the record of 1 million user subscribers for Periscope. And four months post its launch, the subscriber base reached close to 10 million. Aren't these facts blowing away your mind totally? Well, if not, then there is more to it! With abundant users leveraging the potential of this app, 40 years of content is daily viewed on Periscope and consumed by the audience. And this is perfectly the reason, why businesses should turn towards Periscope and let stimulate their growth.
Why should you choose Periscope for your Business?
As stated above with the facts, Periscope is a must for businesses especially when they are start-ups and small businesses. Below are some important reasons stating why you should turn towards Periscope for growing your business and improving your brand's reputation-
1. Increased Website Conversion
Almost every business on the Web is using videos for online marketing and promoting their products on the Internet. And 74% of the businesses who have used videos as the medium of marketing have relevantly seen a tremendous increase in their conversions. With Periscope it can turn out to be better! Because it has the live-streaming feature, and this makes it your personal live broadcasting system in your pockets.
2. Integrated with Twitter
The integration of Periscope with Twitter makes it a big competitor in the live-streaming pool. Currently, Twitter has 307 million monthly active users all over the world. A huge subscriber base integrated with an app like Periscope can simplify the process of marketing and broadcast your message across millions of people in a single shot.
3. Real-Time User Engagement
Periscope gives you a chance of getting involved in a live Question and Answer session with your user community. With this, your customers get an immediate response to their questions and queries with you being able to answer them in real-time. You can also set up chat-based conversations with viewers during your live broadcasting. This is more important from a youth's perspective, where the youth today wants an instant response i.e. NOW. And if not, they tend to move on to a different place to get what they want.
4. Has an Unexplored Market
With Periscope being an app which is still growing, it has an unsaturated and unexplored market unlike Facebook, Instagram, etc. where you can find almost everybody promoting their businesses today. Already few large brands are active on Periscope but the smaller businesses yet do not know the importance of it. This provides a huge opportunity to embrace for the start-ups and small businesses to establish their presence on an app where they will face lesser competition when compared to other apps.
5. Host Demos and Product Launches
You can use Periscope for your launching your products globally across millions of people that too simply by going live. And not only launch, you can even demo the products and services that your business offers. Demoing products using Videos visualizes them better than just displaying images and product descriptions and attracts more customers.
6. Real-time Business Analysis
Using the live-streaming feature of Periscope, you can not only host live online events but also think about conducting real-time dashboards and do advanced reporting. This can be done on lead sources, daily opt-ins and can be used to gain a deep insight into the website pages which are active and used by visitors for email list building. These real-time statistics can be used by businesses to have a clear understanding of what is working for them and where they have to mind the gaps in their marketing strategies.
7. Helps in Email List Building
Live broadcasting with Periscope can help you in increasing the size of your email lists. This can be done by asking viewers or participants to leave their email addresses in the comments section of your posts. You can use these email address later to send out your newsletters, offers, and other promotional emails and generate more leads. More leads mean more revenue.
Conclusion
Periscope gives you the opportunity to have a personal broadcasting system in your pockets. It is continuously proving to be a powerful social tool, and many marketers are using it in new and unconventional ways to amplify their businesses. So why are you lagging behind and eating the dust of your competitors? Use it today and see the difference…