Blog - Trigger High Profits on Auto-Pilot mode with Facebook Ad Marketing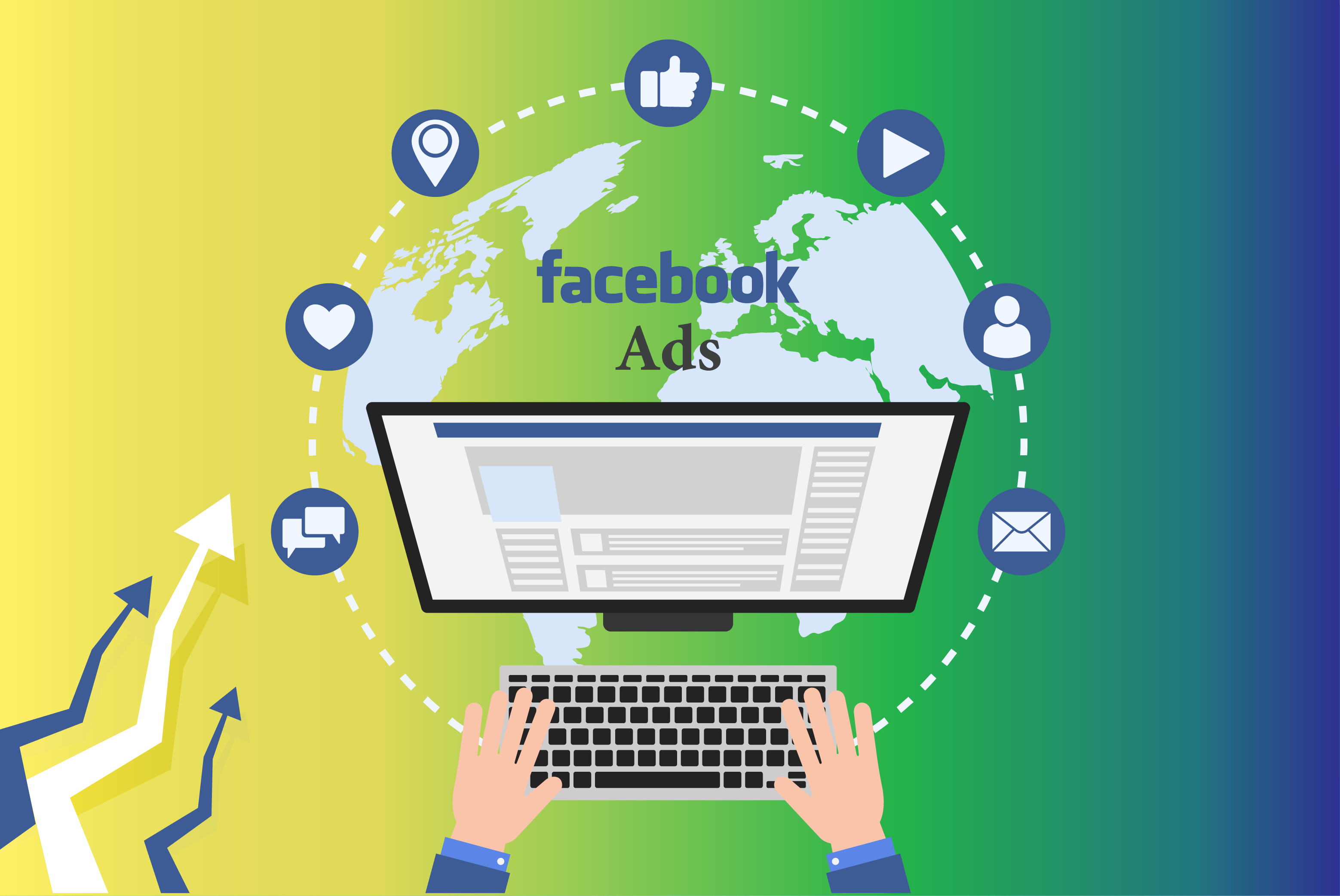 A little over a decade ago, Facebook was unrevealed to people, but it gradually attained a lot of popularity. Facebook went on to be a huge success amongst youth and the mid-age grouped.  Facebook gained momentum with its users exceeding from thousands to billion and even millions now. With such a wide user base, it would be foolish to disregard Facebook when it comes to Marketing.
Marketers are targeting Facebook Audience to advertise their tactics and skills. Facebook advertising platform is targeted towards marketing any category of products to millions of users at one GO!! You can create ads on Facebook aiming at any age group, any category or field. Facebook Ads have excellent parameters to target users based on the content posted to their profiles, or anything you find fascinating in their profiles. You can even use their demographic location to target your ads, what can be simpler than that?
Ads are the voice of Business! But, why should you invest you money in Facebook Advertising? Let's check out below:
1. Amplify your Profits
Over 70% of the E-Commerce business today has grown via Facebook Ads. There are high chances of users checking out your Facebook Ad if it is eye-catchy and captivating. Clicking on the ads tend to increase the traffic on your website and thus boosts your sales, in turn your profits. Users get directed to your website and are most likely to buy your products which will not only inflate your profits but also raise your brand name in the market. Therefore, this works both as money making and popularity gaining mechanism.
2. Users spend their idle time on Facebook
Over 1.8 billion users are connected with Facebook and approximately 80% of the Internet users manage Facebook. Many users check Facebook multiple times a day, at least once a day. This implies that if Facebook is used for advertising your product, then the users will view your ad at least once a day! Accessing Facebook on regular basis opens the doors of marketing via Facebook Ads.
3. Increases Brand Awareness
Facebook Advertising will strengthen your brand awareness. It's a perfect medium to familiarize users with your brand. The more they know you, the higher are the chances that they will purchase your product. Make sure you promote your brand with eye-catchy content to enable the users to take a moment and look at your brand. This works really well for the start-ups and smaller businesses which do not get proper platform to exhibit the power of their products or brands.
4. Increases Website Traffic
Though you might have come across several strategies to increase the traffic on your website, Facebook Advertising is quite cost-effective, which makes it more favourable than all others. A campaign can also be set up to exclusively target your audience and redirect them to your website. You can also track the number of clicks and conversions on your website by installing conversion pixels on your website. The results will speak for themselves, no guessing works here!
5. Engages Website Visitors
There are incidents when you visit a website and upon closing it or getting away from it, without purchasing, you get to see its ad on Facebook. This is a tremendous marketing strategy to remarket the same product which was previously disregarded by your customer. In this way you re-engage your customers by showing them their product relevant ad and provide yourself another chance of getting desirable results. This is an effective strategy which boosts your sales.
6. Helps in Email List Building
Facebook ads can also gear up your email marketing and list building efforts.  You can capture Email subscribers through these ads by getting "Lead Ad" forms. You can build up an external form on your website and easily direct the traffic in there. This would help you fetch the list of your subscribers to create your email list, with ease.
7. Enhances Blog Traffic
Facebook being the voice of the masses helps to advertise anything and everything. This approach can be used to unveil your blog and introduce it to your target audience. Promoting through blog, you can build customer rapport and connect with your audiences better. Blogs generate traffic, and Facebook can be an efficient interface between your blog and the traffic.
8. Reiterates Business with Customers
Facebook advertising can fabricate repeated business with customers who were associated with you in the past. You can optimize the use of customer emails in your advertising campaigns by importing customer history.  This will help you filter out your search of customers who might be interested in your business and the products you offer.
In order to make Facebook Ads work in your favour, the most primary thing to understand is – Target the Right Audience. Explore your audience and customers before initiating your ad campaign. If you have targeted the correct audience, then probably you are sailing towards your goal right.
So, leverage the above benefits of Facebook Ads today and the profits will surely blow your minds….!!!