Blog - Thrust Up your Presence in the Online Market with SEO!!!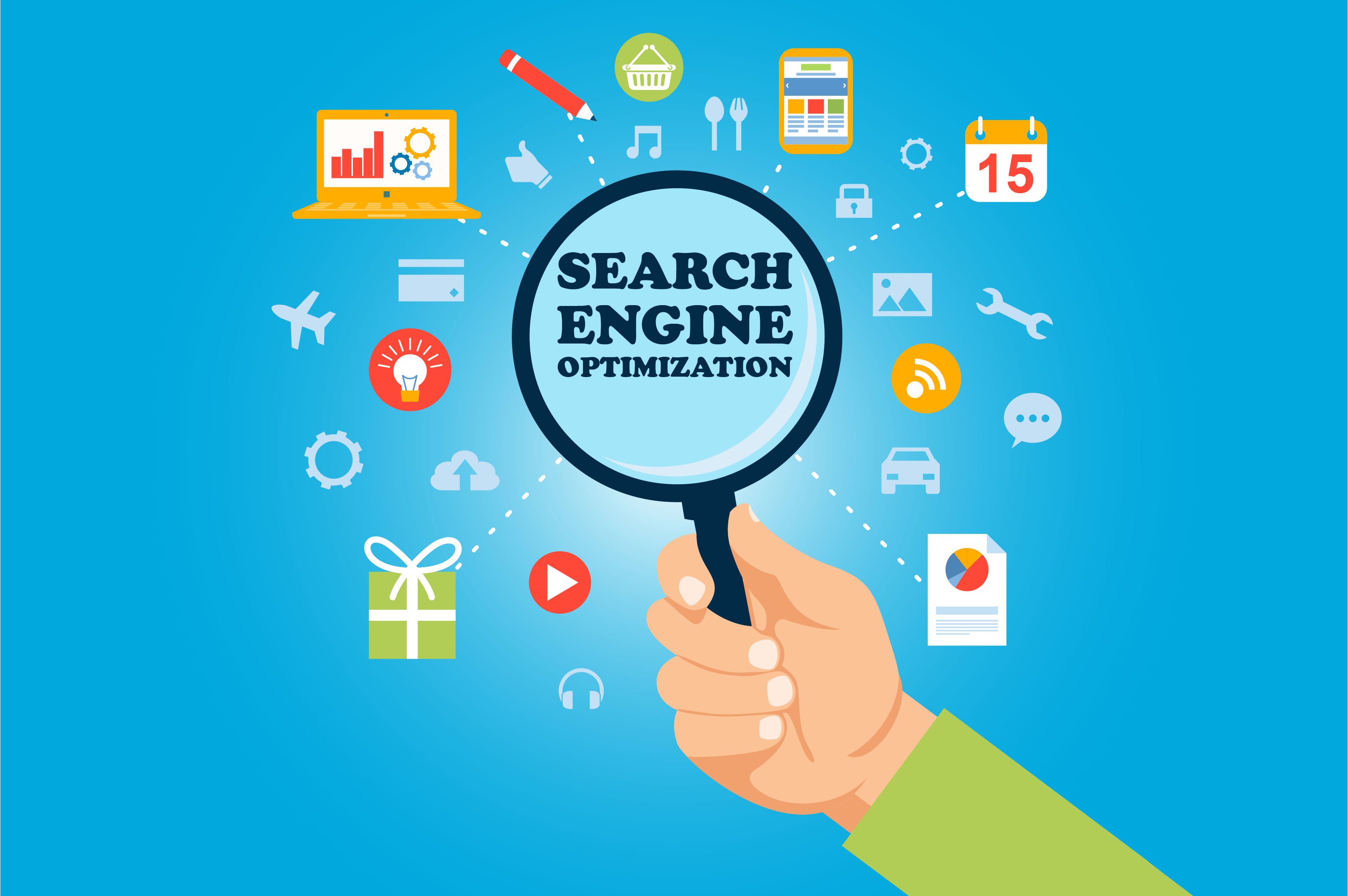 SEO – Search Engine Optimization, is a marketing practice targeted at increasing visibility of a website in Organic, or unpaid Search Results. It underlies on the principle that the more a website appears in the Search Results page of a Search Engine, the better are the chances of getting visitors on that website,  and the more visitors a website gets, the higher are the chances of getting them converted into customers. SEO embraces all the necessary and the technical elements to improve SE rankings, generate website traffic and promote brand awareness among search engines.
Search Engine Optimization does not only focus on building user and search engine-friendly websites but it is also about driving maximum people to your website through various strategies like using appropriate keywords in your website, leveraging videos in your articles and blogs to attract users and search engines, and many more. We shall discuss them in another section. Before that let's focus on the facts that why SEO is beneficial for your business to grow.
Key Benefits of SEO:
SEO can boost your business in many ways offering you a bunch of benefits, but let's discuss the key ones for now-
1. Increase in Traffic is a Sure Thing!
SEO is a definite way to increase the traffic to your website. You just need to start on your SEO efforts, and you will be able to see results quickly. To measure your performance, there are analytic and reporting tools, using which you can track the traffic and see the difference yourself.
2. Comes at a Low Cost!
Getting your website listed on Organic results is free. So basically if you are listed on top of the results, you do not need to worry about your advertising budget. You also do not have to invest money for PPC advertising to pay a nominal fee for every person who clicks on your ad. SEO helps you to dismiss the need of having hundreds of ads across the Internet.
3. More Brand Reliability!
By doing an SEO, your website can become a BRAND name. People have a mindset that the top listings in the search engines are reputable, reliable and are actually a BRAND. If a search engine has a place for you in its top tier lists, then it definitely gives your website credibility that nothing else can provide.
4. Makes you Stand Out!
With more than 250 million websites available on the Web, it can be really challenging to set you forth across so many fishes in the same pond, especially when your niche is highly competitive. Here, SEO can be a blessing to make you stand out from the others. It can give you that extra push to make your brand noticeable and recognized by all.
5. Higher ROI!
The higher Return on Investments is another benefit of SEO that no other form of marketing can match. It provides very high conversion rates because through search engines you can track people who are actually looking for products or services which you intend to offer. You can directly approach such users through your marketing skills and get better conversions.
How to Improve Your Website's SEO?
Below are some best practices which will help you improve your Website's SEO and take your business to the next level:
1. Optimize the Use of Keywords
The correct placement of keywords is preliminary for an SEO campaign. Without proper setup of keywords, your SEO campaign is bound to fail. The choice of keywords should be very specific to your products as they define how a visitor will search for the product you are aiming to offer. Do not add unrelated keywords to your website as it can flag your website as spam. Just do not stuff your website with an absurd amount of keywords.
2. Enhance your Website's Loading speed
Almost all search engines take the page-loading speed in the account for ranking your websites. The reason is – many users get annoyed and immediately leave a website if they experience a time lag in loading your site's content. Just ensure few basic points to boost your website performance like optimizing image sizes, streamlining your code, limiting redirects, using caching plug-ins, etc.
3. Post relevant and useful content
Visitors today are very keen about the content they read on the Web. They do not appreciate content which is not helpful to them. They need something which adds more value to their business. Posting relevant content tends to increase the dwell time on your website, which plays an important part in increasing your SE ranking. It is recommended to post content between 2000-2500 words which provide more essence.
4. Maximize the use of Videos than traditional text content
Search Engines love videos, and that is well proven. Search Engines examine the content with longer page views as they contribute to generating more traffic. Videos are a rich load for SEO as they improve the conversion rates and leads to higher click-through-rates. They are more powerful than text content as users today prefer watching a video before taking an action rather than investing time to read the descriptive text about it.
5. Revisit the Title Tags on your Webpages
Title Tags are displayed on the Search Engine Results pages as a tagline for a given result. These are clickable and appear at the top of the browser. These tags provide a cut-through description of your webpage. There is a limit of 50-60 characters which gets displayed in your title tags, which implies that they should be optimized to the maximum. Avoid using too short or too long titles as they may hamper your SEO efforts.
Conclusion
In order to get more brand recognition, you need to improve your visibility on Search Engines. And SEO primarily deals with improving the usability and the user experience of your website. So, kick-start the Search Engine Optimization of your website today and accelerate your profits!!!