Blog - The Latest LINKEDIN Mobile App: Tips for marketers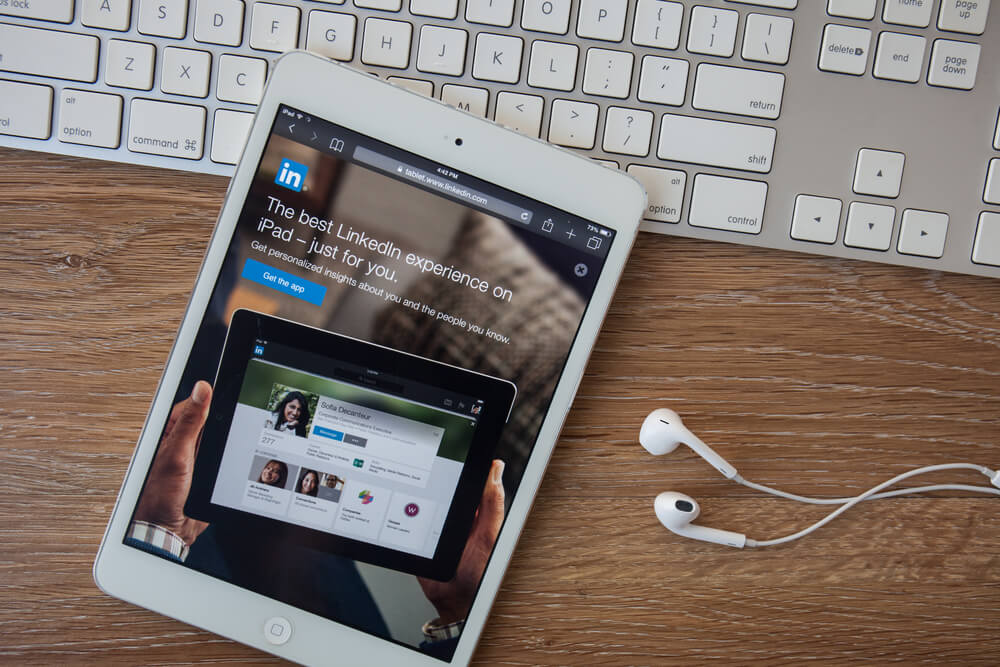 LinkedIn's mobile app was in an awful need of a renovation, and it finally got one now with the long overdue launch of its remodeled apps for Android and iOS. The streamlined app experience still doesn't include access to the advanced search, groups, job hunting, and LinkedIn Pulse functionality siloed in other apps within LinkedIn's social media app bundle. But the main app's user interface (UI), messaging, profile editing, and connection feed have massively improved. The latest mobile app from LinkedIn can mean a lot for marketers.
The LinkedIn Mobile App is actually an update of the earlier app, but there are a lot of other apps within LinkedIn people might not know about, such as the Job Search app. Moreover, there are apps that come with companies purchased by LinkedIn, such as SlideShare.
In addition, there are tools like the Recruiter app, Sales Navigator, Lookup and Elevate associated with LinkedIn's premium accounts. Then there's LinkedIn's news reader, Pulse, and the new Groups app.
Though all of LinkedIn apps are available to iOS users, only some are available on Android, but not all of the apps are free.  For example, Elevate is a combination CRM, content management, content curation tool valued for medium to large companies. There's a free alternative to Elevate – Linkedin Lookup that enables employees to connect.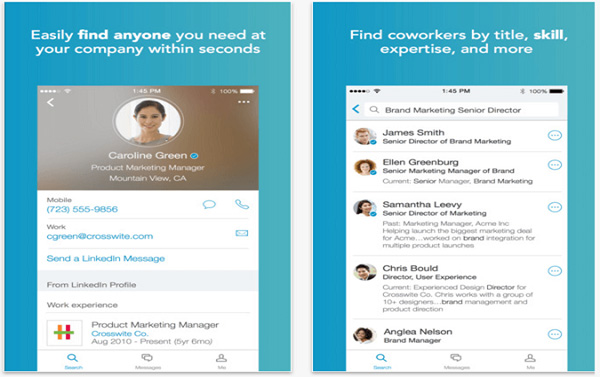 The recent update shows LinkedIn is serious about creating a full-featured mobile platform for the growing proportion of business users who have left desktops behind.
Reasons to navigate the updated Linkedin mobile app:
1. Intuitive design:
The redesigned app has a cleaner layout, interactive UI and user experience (UX). It has also adopted aspects such as tinder-like swiping functionality. Finally, the user interface has caught up with the times. The minimalist Share bar atop the Home tab is a straight-up Facebook clone, in a good way. You can write a post, mention colleagues, toggle privacy, and add photos and links without having to think about how it will appear. LinkedIn seems to finally recognize that the sharing process should be omnipresent across social apps.
Simpler is the switch to card-based design in the Home and My Network feeds. There is a new design element, though, is the card stack atop the My Network tab. Swiping left or right on compact cards is a far more fun way to zoom through connections' new jobs, work anniversaries, added skills, and birthdays—especially when a lot of the updates aren't necessarily relevant.
2. No more old-fashioned messaging
Messaging in LinkedIn has improved steadily on desktop over the past year or so, away from the old-fashioned feel of InMail, and mobile has finally made the leap as well. Messaging is now similar to Facebook Messenger and WhatsApp. Hence, it feels more like natural texting, with clear, circular profile icons, simple date and time stamps on messages, an option to toggle notifications on and off for conversations.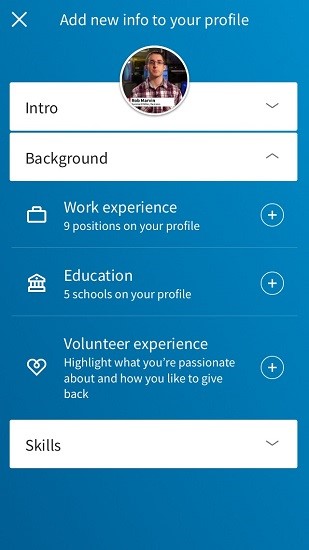 3. Profile Editing hassle free
In the new Me tab, LinkedIn gives you a circular + icon similar to the Compose function in Google's revamped Inbox. When pressed, a clear form pops up to allow you to add a new work experience, education, skills, etc., on your profile, and gives you a preview of how it will render on your public page. The same goes for the pencil icon in the top right-hand corner of each card on your profile to update existing content. The Me tab also gives you a handy information bar showing you how many profile views you've received in the past 90 days (which opens into a card-based list), and how many views your posts have received.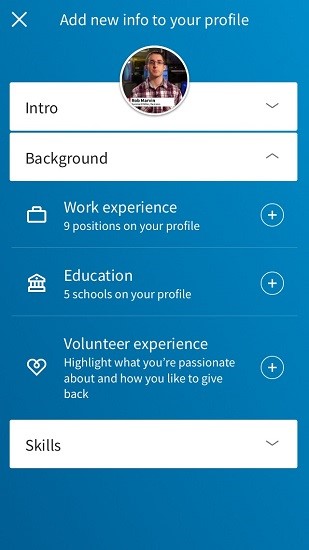 4. Networking celebrations through Bells and Whistles
When it comes down to actually seeking out and connecting with new people, I found the My Network and Search tabs much improved. LinkedIn stated its internal search is now 300 times faster. You can also sync your phone contacts and calendar to find new connections and the app helps you prepare for upcoming meetings by surfacing a snapshot of the parties' profiles. Another small but not trivial change is your connection list, which is now laid out far more clearly in an iPhone-like, vertical A-Z format.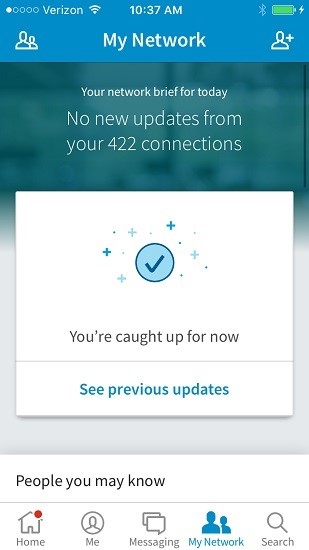 What marketers need to know?
New Mobile App Has Features Aimed At Increasing Visits And Time Spent By Users – A 2014 survey revealed that only 13% of Internet users accessed LinkedIn daily, compared to 70% for Facebook. The features that LinkedIn has added in its new mobile app appear to be aimed at resolving this issue and increasing the time spent by users on its network. The company is also personalizing the newsfeed on the app to make it more relevant to the users, thus increasing engagement.
Marketers can now tag and mention people while sharing a post or an update on the fly. This is great because the more you communicate and engage, the more LinkedIn's algorithm is going to like you. This will increase the chances of visibility of your key content. When you are at an event, you connect with the people you meet while they're standing next to you. Once you're connected, you can build that relationship, build that trust and hopefully build that business. There is also a new tool called Sociamonials, which allows you to share photos to LinkedIn while holding on to your integrity.
There are still some minor limitations with the app, but LinkedIn appears to be on top of it. For example, early on you couldn't customize an invitation to connect on the mobile app, but LinkedIn has fixed that.
The recent LinkedIn app has become much more functional for marketers on the go who don't always have access to their computers.
Prior to this release, you had to use both your desktop browser and the mobile app to get the most out of LinkedIn. Now you can access 90% of LinkedIn functionality from the mobile app. (You still need to use LinkedIn via your desktop browser to write a LinkedIn Publisher post or customize an invitation.) Plus, you can integrate other LinkedIn apps into your experience.