Blog - The Inside Wire of Compelling Email Subject Lines for Higher Open Rates!!!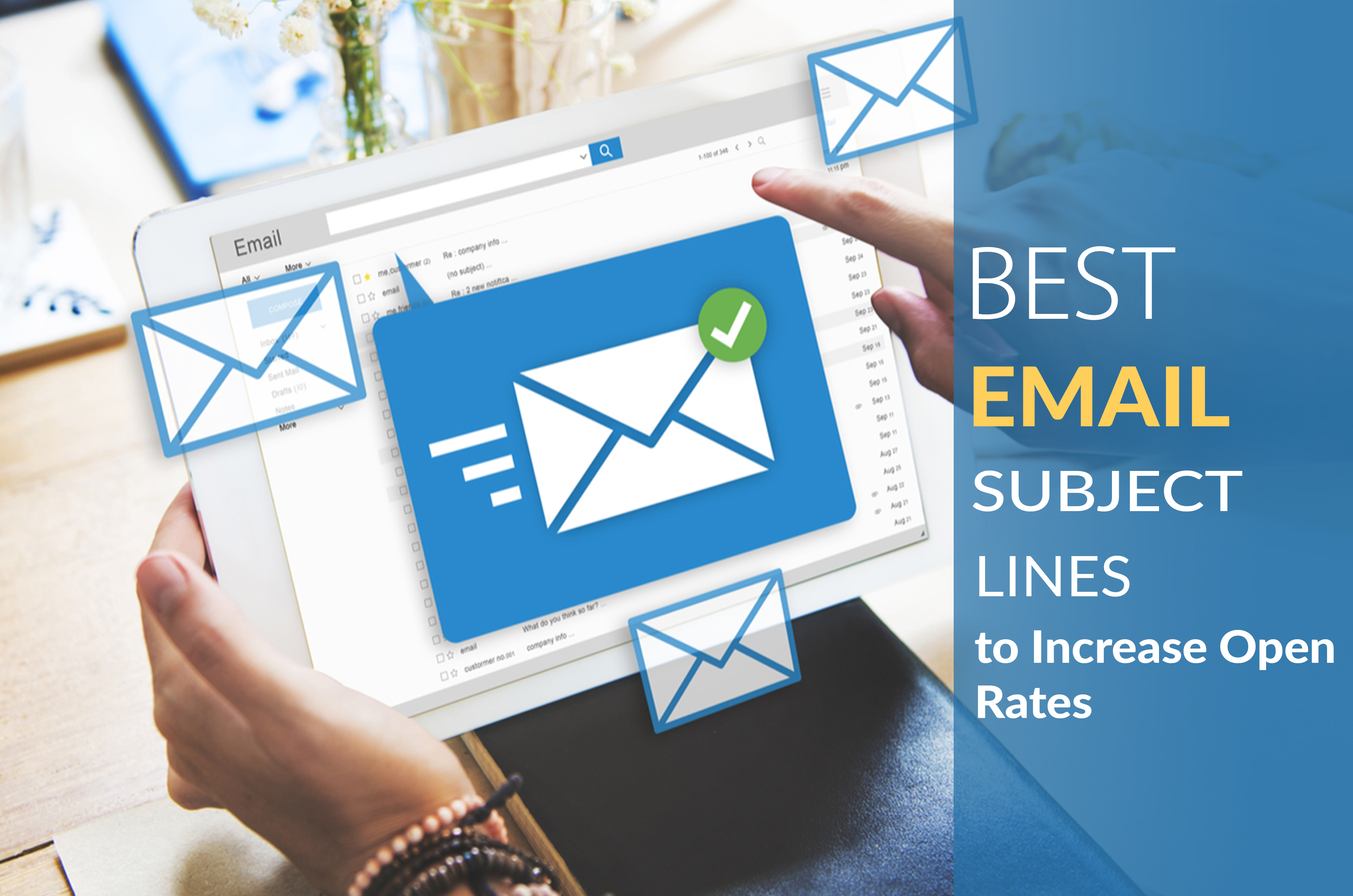 We receive many emails every day because over 100 billion emails are sent daily, but more than 50% of them are never opened. Due to the growing number of emails that people receive daily, it is becoming difficult to soak in and process the information. Thus opting of the emails has become more prominent lately. This can levy a heavy loss to your email marketing campaigns and of course your business.
Research shows that 47% of the recipients use the subject line of an email to determine whether to open it or not. A compelling subject line can provoke a user to open an email and go through the information inside the email.
Hence the biggest challenge today is to optimize the click rates of your emails and this is the reason we have brought for you some exclusive tips and tricks to crafting compelling subject lines which will create urgency for the user to open it immediately:
1. Tell them what is inside
If you have made promises delivering something to a customer in the past, it is recommended to use subject lines like "Your purchase inside!" In cases where you are providing any gift to a user in exchange for signing up for you, you can use something like "Download your Gift Inside".
The above tactics work out well because the subject line itself reveals that something is waiting inside the email and so they cannot resist opening it.
2. Breaking News information
If you are associated with a business where you can leverage the latest news or developments in the world to sell out to customers, then do it. For example, if you're into the business of waterproof clothing, and there is a heavy snowfall forecasted in the demographics location of your prospects, you can avail this opportunity of sending out emails like "Don't let the snow spoil your outdoor plans…Shop with us!!!"
Not only this, you can even use phrases like "Breaking News", "Never before released" in your sales email subject lines, as this would create an urgency for the user to read your email.
3. Use "Missing Out" phrases
Use psychological principles to craft your subject lines. One of these is the fear of missing out on something good and valuable. Adding the element of time-sensitivity approach will induce a fear of scarcity of the selling commodity thus making it irresistible for the users to buy. Create a fear of missing out on various offers or discounts if an urgent action is not taken. Use something like "The great savings deal ends Tonight!", "Grab it before the offer disappears forever", etc.
4. Get personal
Giving a pinch of personalization augments your email open rates. Using names in the subject lines is powerful and builds rapport with your list. Reading their own names surprises the users and builds interest.
For example – "Hey [Name]! Exclusive offers for you inside…Have a look!" this would not only add a touch of personalization but also tell them that the offer that you're providing is exclusive to them, but not others. It boosts the click rates of the emails and is more impactful for your email campaigns.
5. Tell them about offers or the "Free" content
If you're giving away any free content to your subscribers or customers, add the word "Free" in your subject lines as nobody minds to get something for "Free". Using the "Free" word will convince more readers to click the email and open your message.
Use something like "Have access to our eBook for FREE", or "FREE delivery from 11 AM – 2 PM". If you have any more offers to give, you can also mention them in your subject line like "30% off on all Everything only TODAY!"
This will not only boost your email open rates but also trigger the users to take immediate action on your website.
6. Use numbers to state the Email Goal
Using numbers and lists in subject lines leaves a powerful impact behind. Incorporating fixed numbers draws attention and is also easier for the human brains to process.
For example: "Connect with us in 3 quick steps", "5 ways to get make money online", etc.
Conclusion
Engaging your recipients is one of the powerful tactics of Email marketing campaign. A well-crafted subject line has the potential to communicate the recipients that some valuable information is just a click away for them. Make it short, and compelling for the readers so that they immediately open your email and grasp that information instantly as they see your email.
Good Luck..!!!