Blog - The Ground Rules to build a Killer Product Video!!!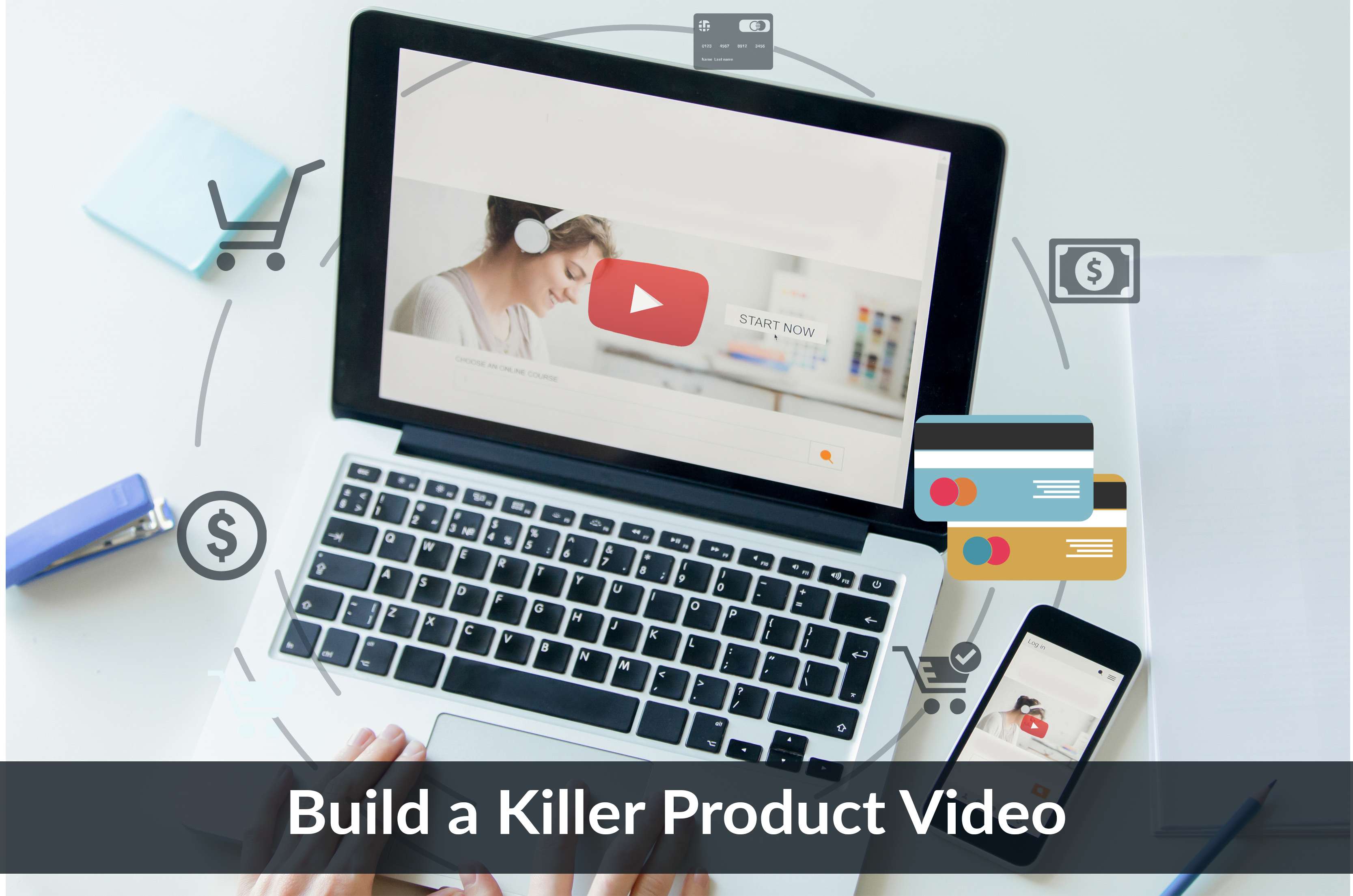 Creating a promotional or sales video to market your products or services is a child's play today, yet people fail to build an enthralling video to promote their brand and make it a hit.
Videos are an easily shareable channel to communicate your message to the world. And what can be more desirable if this channel is used to market your business and establish its presence in the online arena? But the challenging part is to get your videos right enough to engage potential customers, popularize your brand and establish your presence in the market.
Here are few rules which the businesses should follow while working with videos to drive more sales:
1. Make it short
Videos should not contain all the clutter about your product; instead, it should be built such that it lists down only the important aspects which kick your viewers in buy it. In other words, it should have the potential to keep the viewers engaged in taking the next step towards the purchase.
The ideal limit is considered to be 150 words per minute. It can go beyond but it should have some room for the message to sink in. Also, research says that the longer the video is, lesser the people will show their interest in it or watch it till the end. In fact, many people not even go till the first call-to-action in cases where the videos are boring. They easily get turned off and exit the page. Thus, ensure that the video is short and has limitless potential to keep your viewers engaged.
2. Have an engaging script
The key to a well-built explainer video is a perfectly written and perfectly molded script. Your content writer should clearly know everything about your product and the audience that you are willing to target.
The script should be crisp and clear first explaining about your product in a précised way, preferably 1-2 sentences, later moving towards the people's problem, and the solution that you are providing through your product.
While you bring your script to a closure, you can also tell the viewers what they will be missing on if they do not buy from you. This would generate a sense of excitement and urge to opt for your products and services.
3. Include a Call to Action
Your call to action should be placed at the end of your video where you actually invite the users to take appropriate action like buying your product, subscribing to your newsletters, visiting your website or downloading your app.
And the Call-to-Action button should be clear – defining the message straight out.
For example: Sign Up for our Newsletter, Buy Now, Download our App, etc.
4. Build it in a Professional Voice
While you choose to create a corporate or a professional video, you should hire a professional speaker instead of a novice talking about your product. The words should be spoken with clarity and should be clearly audible while the video is playing.
Investing in a polished voice for your video is a must as it will not turn off your viewers rather keep them engaged.
5. Embed your Video in your Landing Page
Strategically plan the place where you insert your product sales video. Research shows that inserting them into your landing pages lift the conversions pretty high (up to 79%). Resonating with your audience is a must and thus it is recommended that you should choose the first or second fold of the landing pages to embed the videos, for that is the place where the viewer mostly makes his purchasing decisions.
6. Include your Website address
If you include your website address in the video, you can definitely generate more traffic. Not necessary that the visitor will buy from you, but at least he will visit your page, gain more information about your offers and services and if you're lucky he might also share it with his close friends or colleagues.
This would, in turn, give you more exposure and establish your brand recognition.
Conclusion
Videos are the future! It is tested and proven that the visuals leave an everlasting impact on the viewer's mind, more than the text. And what can be better if this fact is incorporated into your marketing strategy thus leveraging the power of videos?
Just follow the above-mentioned tricks and get ready to add bells and whistles to your business by creating more conversions and driving more sales.