Blog - Techniques and Tips on Viral Marketing!!!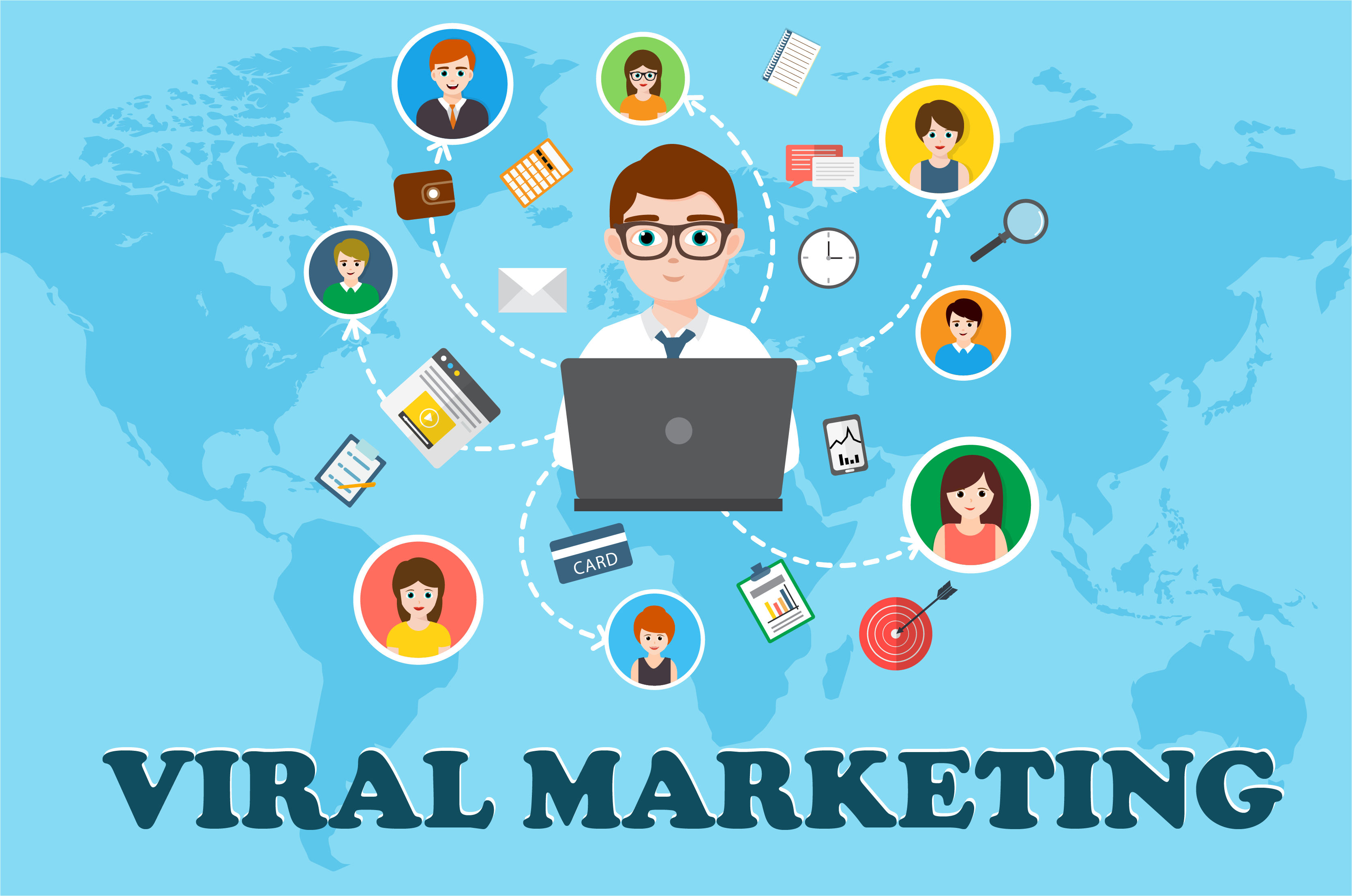 Viral marketing is a powerful strategy which enables websites to pass on a marketing message to other sites, thus creating an exponential growth in the message's visibility. Using Viral Marketing, businesses can use pre-existing social networking facilities and spread a word to the advertisers. As the name suggests, viral marketing motivates users to share their message (like a virus) with others leading to their multi-fold growth.
Viral Marketing is used by both small and large companies but is of greater advantage to the smaller companies or start-ups as it is a cost-effective approach to promote their business. Advertisers, who implement Viral Marketing, are usually termed as viral marketers, and they create viral messages appealing to users who have a strong Social networking background and have the potential to viral the messages within a short time-period.
Some Important Viral Marketing Tactics to Get More Traffic
1. Scale Up your Content
Based on the future prospects of your business, you need to decide on scaling up your content to make it more beneficial for your business. You need to strategize your planning in a way that you not only sustain the current traffic but also be able to channelize it and earn revenue by being able to sell your products and build your brand in the market. Using efficient keywords, you can scale up your content and thus have better chances of ranking your business on Search Engine. You can even consider optimizing your CTA i.e. Call To Action by offering CTA buttons in the middle of your funnels by letting your visitors sign up for your newsletters or subscribe to your RSS feeds, etc.
2. Social Outreach
Social outreach is an effective viral marketing technique because it becomes quite easy to expand your business and have an impact on people when someone is ready to recommend you and your business in front of his target audience. This is the concept of Influencer Marketing, where an Influencer, who already has a hold on its audience and has enough contacts or followers to make your presence recognizable, recommends and promotes your business. You just need to expand your horizons and reach out to influencers in your niche who would be interested and ready to promote you amongst their audience. Make sure, your content is useful and valuable in order to help retain both your and the Influencer's image in the market. Remember, Good quality content is always appreciated and never goes waste.
3. Get spotlight through other's Blogs
It is really important to connect with and make enough contact with bloggers belonging to your niche. The reason is pretty simple, a well-efficient and experienced blogger who has relevant knowledge in your niche will have a huge list of email subscribers and followers who would be most likely interested in your content.
You can try to offer something valuable and pitch your content to these bloggers in a way that both the parties get benefitted out of it. It should be kept in mind that building relationships with is very important for any type of online business, and hence, it is recommended to build relations with the blogger before pitching in your content as then, it would be easy for him/her to approve your request and take interest in your business.
4. Offer Valued Content at No Cost
"Free" is the most powerful and fascinating word in a customer's vocabulary. There are many viral marketing strategies which offer valuable content for free in order to grab user's attention. "Only when you give away something, you sell something". And in the world of business, "selling something" is important. Today, you might not get rewarded by selling it, as you are not charging money for it, but you can still earn interest of various people by using this tactic, if not just earn money. You can grab their eyeballs which lets your buyers see the desirable things that you are selling and eventually bring you sales opportunities in the near future.
5. Enable easy sharing and downloading content
If your content is easy to share and download then it is bound to spread very fast and reach many people in no time. Thus, it is always advised to create a content which is shareable easily and which allows people to let them embed it on their websites or blogs or any other place which they want to. Also, it should be easily downloadable so that it does not irritate or turn off the visitors who want to use your content. From a marketing perspective, it is recommended to keep your content as simplified as possible so that maximum users can understand it and share it across.
6. Use the potential of Videos
A video has the potential to engage your viewers in your products and services that your business offers. You can record and upload your video on Youtube or any other website, and if it has the correct and useful information, it will definitely be shared by your viewers across their blogs or other social media handles. More the number of shares, more it becomes popular and brings in more traffic for you. If a video is interesting, it is also likely to get embedded on your viewer's websites. This will let viewers see your videos not only on the video-sharing platforms but also at different websites, making you much more popular.
Conclusion
Viral Marketing is one of the fastest-growing strategies in the marketing field and is generally incorporated into other forms of marketing. It is a word-of-mouth advertising and is most powerful one. It is a perfect strategy to make your content viral and strengthen your business.