Blog - Take the digital marketing world by storm with Webinar!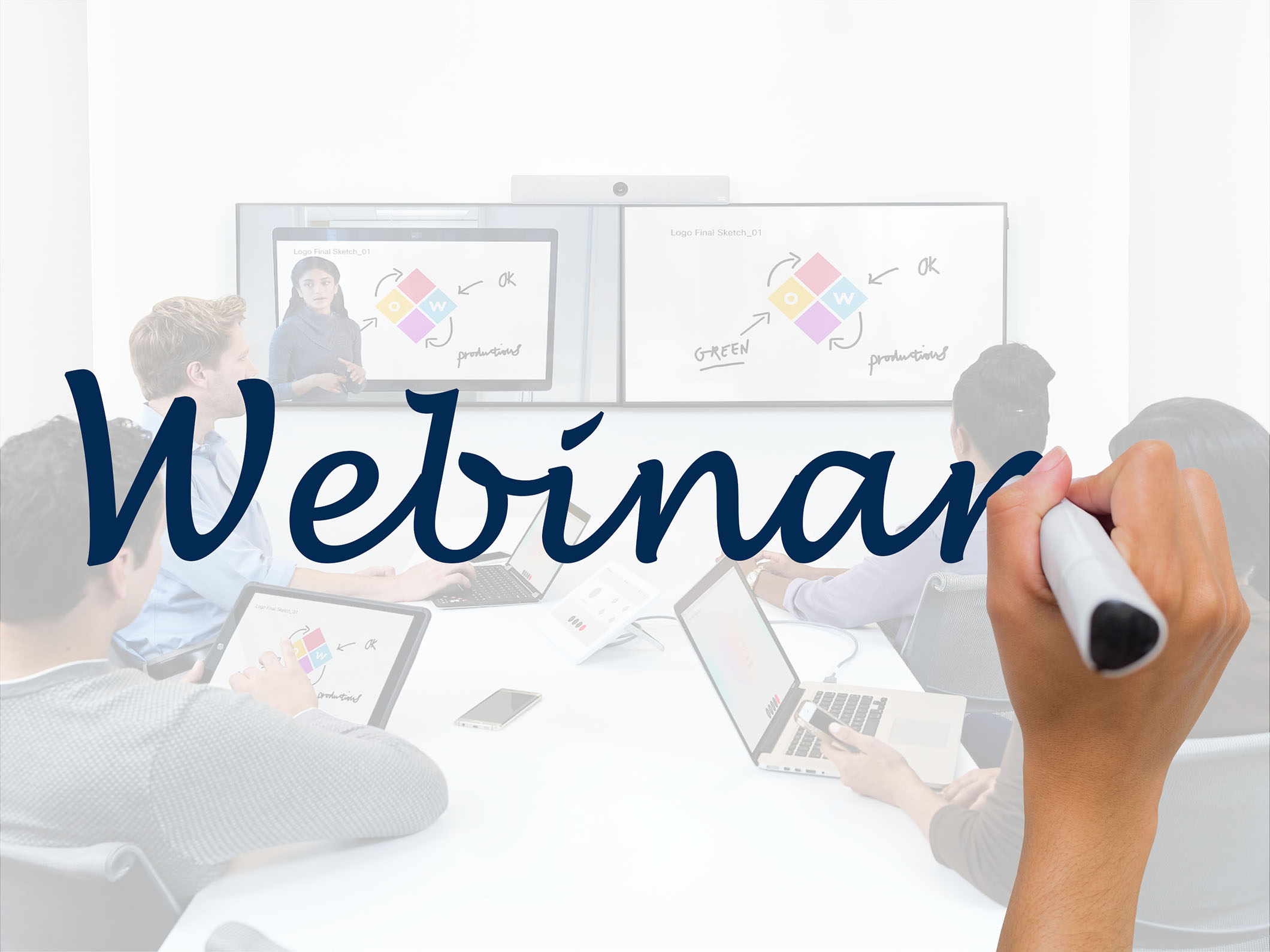 Webinar evolved with "web seminar" is a seminar conducted over the Internet to connect with the broader audience in order to merchandise your business. Webinars are visual presentations followed by Q&A sessions to communicate well with the audiences. By participating in a webinar, the audience gains significant information and build a trust with the presenter and his company. This trust pushes them over the line to buy your products or offers.
Webinar Marketing is an easiest and most convenient ways to develop trust with your spectators, who want to connect with you in their busy schedules.  This is an effective strategy to attract new leads and raise existing leads in order to make abundant profits.
Around 58% of marketers use webinars for promotion thinking webinar marketing will be critical to their success. Webinars retain 40% of viewer's attention and between 20% and 40% of people who attend webinar transform to become talented leads. Webinars are an efficient strategy to acknowledge pre-sales grievance. They boost targeted traffic on your website, create brand awareness and expand your email lists.
Why choose Webinar as your Marketing tool?
1. Targets Wider Audience and builds broader list
Every single webinar will forge in new contacts for you – either affiliates or direct customers. This is a proven fact! Webinars help you to build a better viewer panel, especially when you hold regular discussions with them through meetings, chats, etc. Moreover, if your webinar audience has enough followers, then they can even refer you or may drag them in your next webinar session.
2. Helps in Product Promotions
Webinar Presentations can help you expose your business worldwide. It can become the face of your promotional strategy if conducted systematically with planning. Organizing webinars to endorse your products and services through an efficient presenter can be a huge impact on the audience. People get a descriptive knowledge of what your business is offering.
3. Enhance Brand Awareness
Branding plays an important role in your Marketing. Brand Awareness is a concept of making people aware of your product and company through endorsements, promotions, advertisements and off course webinars. Here, Webinar plays a better role as compared to other strategies listed above. The reason is – we allow our audience to get a touch and feel of our product through visual demos and images. You can also showcase your previous launches along with your upcoming releases, with the Sales statistics which will show your company in a brighter light.
4. Cost-Effective Approach
Webinars are truly cost-effective and few of them are even free. Others have a basic fee which is very affordable and comes packed with an assurance of improved features, benefits and reduced bugs and issues. Unlike Youtube or other broadcasting engines where you have to pay for broadcasting yourself, Webinar comes mostly for free, or with a minimal cost.
5. Comes with a One-To-Many Selling Strategy
Webinars allow you to get away from one-to-one selling approach and widen your horizons by implementing the idea of one-to-many selling approach. You can promote and even sell your products to many customers just at a single Go by conducting informative webinars.
6. Convenient to Use
Using Webinars is quite convenient as they only require a good Internet connection. Connecting with people over Webinars is easy and time-saving, as it does not require people to leave their house to attend a seminar.
Conducting a knowledgeable and yet effective Webinar involves a few best practices:
1. Conduct a short and compact session
Organizing a lengthy and more time consuming session can be monotonous for attendees after some time. So it's better to organize a compact session between 30 and 45 minutes with 10 minutes reserved for Q&A where the attendees can freely shoot questions.
2. Send Timely Reminders
If you are planning a webinar session, send a reminder as an invitation to your participants at least 2-3 weeks before the scheduled date. This would help them sort their time and schedule as per your session. Also, provide relevant meeting links, instructions to connect to the meeting, software required to be installed prior to the meeting just to avoid last minute hassles.
3. Provide Actionable Advice
It is always recommended to circulate presentations and the training course material to your attendees' right after your webinar session is complete. This would be beneficial for them and there would be high chances of them reaching out to you to learn more.
4. Encourage Interaction with attendees
During the Webinar, motivate your audience to ask queries, or to send you email, tweets (with hash tags), etc. This would give you more popularity both offline and online (social media). You can even provide them your social media handle details to follow you for additional information regarding the webinar.
5. Check the Physical Pre-Requisites
Double check your laptop/PC if it is perfectly working, WIFI connection – if it is stable and speedy, microphone is noise free, and other conferencing software before you begin with your session. Last minute issues with these can disgust your participants to the core and turn them off. Test these thoroughly before you jump on to the session.
The time is right to leverage the most powerful online medium for marketing. It can provide a breakthrough to your business and help you to mount your profits high… Just give your audience the right content and a reason to listen..!!!