Blog - Take A Leap in your Business with Facebook Live!!!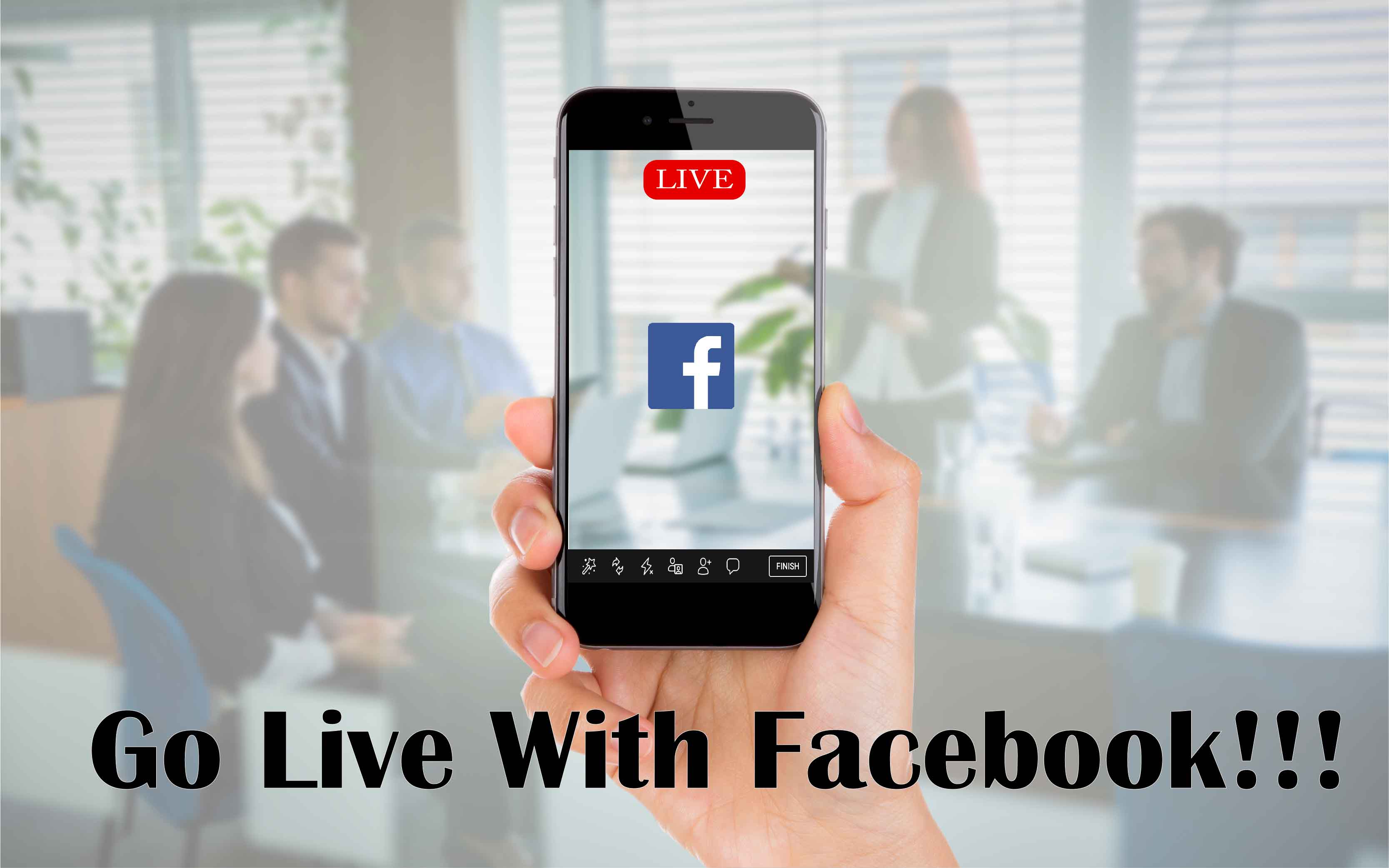 Facebook Live is a live-streaming video functionality of Social Media. Today, users can publish live videos using only their smartphones. Just after its launch, Facebook Live has become a game changer. Many big companies have been using Facebook Live to experiment their business with new video formats and build a stronger presence in the market.  Though Facebook isn't the first platform to debut the feature of Live Streaming, still Facebook live, holds more appeal.
Many businesses are using the live feature of Facebook to grow their audiences.  This helps them to connect with their followers better and eventually convert them into customers. You can even use this feature to stream in Facebook groups and events which can bring a greater impact on your business by publishing content to relevant and selected people only. While videos have always been more popular, with the mounting of mobile usage and the reign of social media, social videos have bagged a ruling position among the other marketing platforms.
As per a recent statistical report, the public interacts 20 times more on a Facebook Live Video than a normal video posted on Facebook. In fact, one among five Facebook users watches live videos. Aren't these facts flabbergasting your mind? Well, if not, we have few more interesting features about Facebook Live that will blow away your minds.
Amazing Features provided by Facebook Live!
1. Sending Notifications
Facebook offers a notification system to users set to 'On' by default. People who have recently engaged with a person going Live receive these notifications. This acts as an indirect invitation to users for watching their video live.
2. Send out invites to Friends
Whenever a user is watching a live broadcast, they can opt to send out invitations to their friends to watch their video. This is a brilliant way to increase your fans and followers and getting recognized by others. Marketers can use this technique to promote their products and publicize their brand.
3. Live Reactions
So now what can be better than getting live reactions and real-time feedback on your videos? Facebook Live allows the audience to react to the live video streaming in real-time, no sooner or later. Your audience judges you and your business there and then. Not to forget that the user's reactions will appear on the video itself as they are clicked by your audience. Getting an honest public opinion also opens the window for improvement of your performance in the future.
4. Scheduling your Broadcasts
By using Facebook Live API, you can even schedule your broadcasts before you actually go LIVE!!! This gives you and your marketers the golden opportunity to build up an audience well in-time before you are live. So whenever a video is scheduled, an announcement gets posted to the News Feed of the publisher informing his fans and user community that they can expect a broadcast at the scheduled time.
5. Mid Video Ad-Breaks
Looking at the growth of marketing Ads in a wider prospect, Facebook has now rolled out the Ad feature on their Facebook Live videos. Now, Facebook allows publishers to insert short ad breaks in their live videos. Thus, it has become very advantageous for the marketers as they can now kill two birds with the same arrow – Marketing through Live Streaming and Marketing through short Advertisements.
Polish and Reuse Facebook Live For Your Marketing Strategies
Okay, so you have your live videos now, but how can you leverage these into your Marketing capabilities? Read below to know more-
1. Embed the Video on your Website
As a default option, Facebook lets you embed videos on third party websites including your own. You just need to choose the embed option from the menu and add it to your website. Now, wait, this gets more interesting! Viewers of the video on your website get added to a Facebook Custom Audience to whom you can later trigger at Facebook by showing them Ads.
2. Refurnish them into your blogs and Vlogs
You can also utilize these videos to illustrate your blogs. Vlogging has become quite popular and hence you can leverage your videos into your blogs and broadcast your product more efficiently. This can definitely act as a magnet to attract more traffic to your website leading to higher conversions.
3. Repurpose into your Slide Deck
You can capture screenshots from your videos and can append them into your slide shares to give it a better and a fascinating look. This would not only keep your audiences engaged but also help them understand your product more through images and visuals.
4. Upload to your YouTube Channel
Everybody is well aware of the significance of YouTube and the role it plays in the marketing today. It would be foolish to ignore the fact that you can attract more viewers and followers by integrating the Facebook live video with YouTube. Just upload your video to your YouTube channel along with demonstrating the applause that your video received through Facebook Live. Do not forget to include the Keyword-rich details in your tags, and trust me, you will see an unbelievable difference!!!
Conclusion
Facebook is one of the social media apps which do not seem to fade away in the future recently. And hence, leveraging it to your marketing tactics can be a huge pot of success for you. Facebook Live can broadcast your business on a completely different level. It can pave the right path for you if used effectively. So before your competitors do, utilize this feature and take a leap in your business…