Blog - Take A Glimpse into your Business Statistics with Google Analytics!!!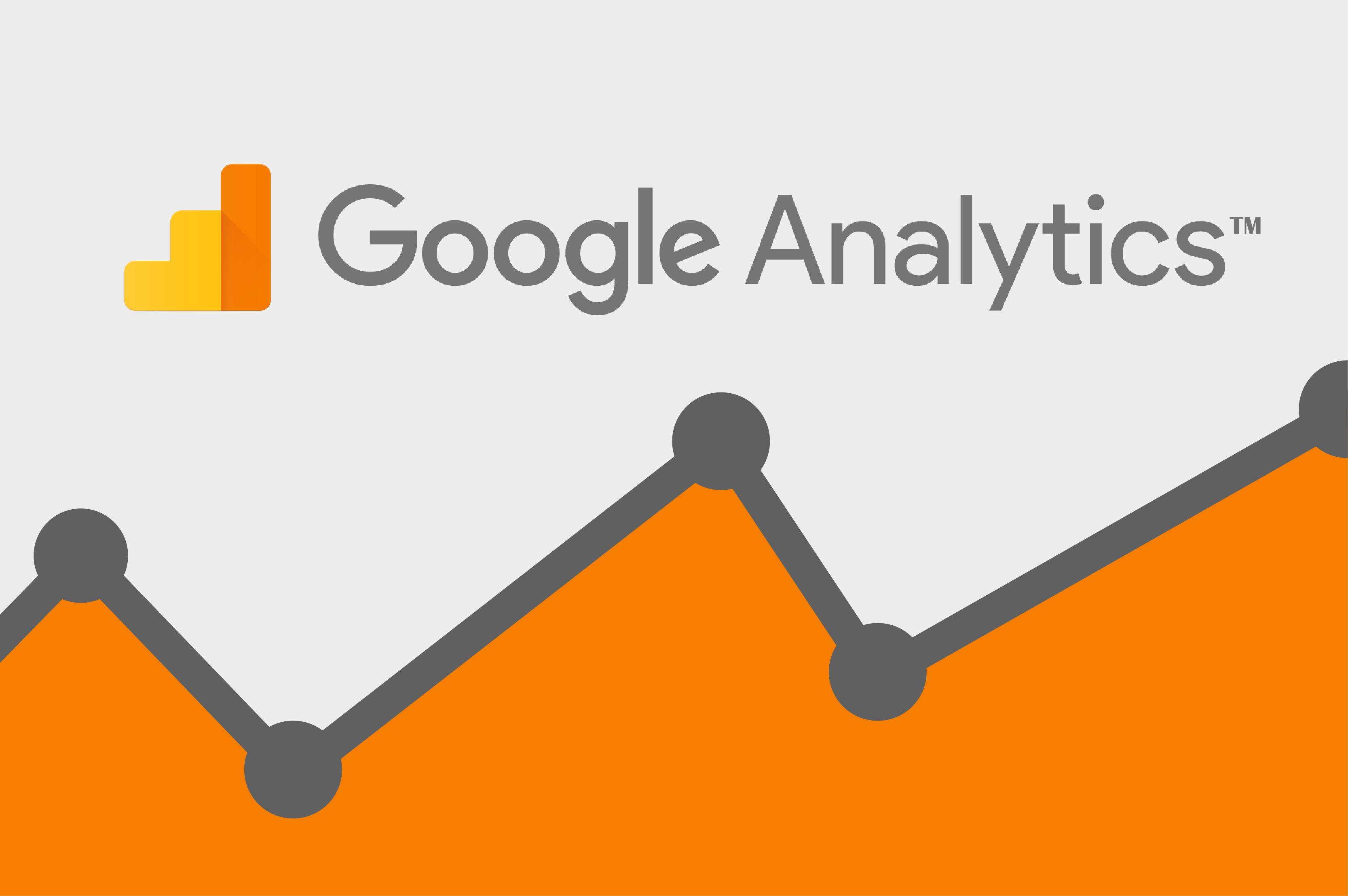 Google Analytics is a Web analytics service which provides statistical data about your website traffic, page views, number of webpage visits and other important information that helps to track your performance online. It helps you to visualize content through dashboards which reflect the changes in your performance over the time. You can also create custom reports to fetch the information in the way you want.
Google Analytics has emerged as the most widely used analytic feature across the Internet. It can also be integrated with Google Adwords to review advertisement campaigns by tracking conversions other metrics. Using the powerful feature of Real-time Analytics launched a couple of years back; Google analytics enables users to gain an insight into the visitors currently on your website.
How Does Google Analytics Work?
Google Analytics is implemented using page tags, technically referred as "Tracking Code" which is written using Javascript programming language. If any website needs to be part of this process, it should contain the tracking code on all its webpages. This tracking code runs in the user's browser when he clicks on the website or browses any of its webpages. In this way, the data is collected and sent to a data collection server where it is analyzed effectively. Also, to note that it will happen only if Javascript is enabled in client's browser.
There are two versions of Google Analytics available – Google Analytics 360 Suite and Google Analytics for Mobile Apps. The former targets at the enterprise and business users while the latter comprises of an SDK (Software Development Kit) which helps to gather data from Android and iOS mobile apps.
1. Google Analytics 360 Suite
360 Suite is a collection of integrated data and marketing analytics products which aims at the needs of enterprise firms and marketers. This is a package of six products namely which collectively provide analytical data which can be used for tracking the conversions, Return on Investments and know where you stand among your competitors.
2. Google Analytics for Mobile Apps
This is specific to the mobile app users and comprises of simple and easy-to-use SDKs and reports. Using this tool, you can measure the user acquisition and engagement with the mobile apps. You can track the actions taken by users, trace their navigation paths and thereby understand user's behavior.
 Evaluate and Analyse Data fetched by Google Analytics
Google Analytics offers quite interesting stuff about your website users, how much time users spend on your website, the sweet points, etc.   But the point is how to analyze and utilize these statistics and implement them in your business. Let's understand the major categories of data what Google Analytics offers-
1. Visitor-Driven Data
The Visitors tab on the Analytics page provides information about the visitors – both new and existing ones returning to your site. You get to know the trends of your website visitors- time they spent on your site, bounce rates, page views, etc. It even helps you to benchmark your website content and compare it with other sites related your niche. It provides details about the browser or device your visitor is using to visit your website.
2. Traffic Generating Sources
With Google Analytics, you can also know the traffic generating sources of your website. It provides you a detailed break-up of your traffic – direct traffic, referrals, search engines, advertisements, social media platforms, YouTube channels etc. This information clearly provides a visualization of which marketing campaigns have actually benefited in your business and where you should invest your time and money into in future.
3. Content Oriented Information
Having a glimpse into your site content which is generating more traffic and getting more visits is fascinating. It increases the scope for improvement by optimizing the content and pages which are more liked by the users. You know which pages are listed in your top site content, how many views a particular page has received, which webpages were exited by users without taking any action. With analytics, you also know which webpages have a poor loading speed and hence, you can tweak your code to optimize that particular section of your website for better performance. Apart from these, you can also track the queries which your visitors are firing in your search boxes.
4. Goals
Google Analytics helps you to track how many visitors have achieved the goal which your website targets – it can be making a purchase, subscribing to your offers or newsletters, or anything else. You can check the summary of the pending versus completed goals achieved on a timely basis – day wise or month wise break-up. There are some visitors on every website who start with the goal but fail to complete it. So, you can even track such customers who started the process but due to some reason quit in the middle, and exactly knowing where the visitors are breaking your funnel.
This information can be useful to analyze the issues leading to failed checkout processes and help you optimize your conversions by on looking the statistics carefully.
How Can Google Analytics can enhance your Business?
Let us discuss in detail, how Google analytics can help you improve and grow your business-
1. Dashboards can help you view Important Data!
Well, are you always curious to have a quick glance at the important data on your screen first when you log in? Then you will be glad to know that you can achieve the same using Google Analytics Dashboard feature where you can set up your reports by choosing from a variety of widgets available like Pie charts, bar graphs, line graphs, tabular views, etc. Each dashboard can contain multiple widgets to display the data. And you can create multiple dashboards customized as per your needs. You can even use filter options available on each of these widgets to filter out your results based on Month, Quarter or Year, or any other dimension.
2. Compare the conversions generated through different online Campaigns!
Are you eager and willing to know which online marketing campaign is working for you? Or which one is generating more traffic and converting better? Then it's quite feasible with Google Analytics using its "Advance Segments" feature. You need to create an Advance Segment, call your custom segment Search Profile and enter the sites where you have your marketing profiles listed. Once done, you can preview it to check the information you have entered is correct and then save the segment. Then you can visualize the traffic and other data which generates from the available list of sources, thus providing a clear glimpse of which campaign is working best for your business.
3. Know a User's Demand and what they are searching for!
What can be better than understanding a user's demands and knowing what exactly they are searching for at your website? Using the Site Search option, you can know if people are getting the required information what they are searching for in your website's Search box. There is a "Usage" option to check which terms are being searched for on your website most, whether or not your visitors are convinced with the results, whether they wish to continue browsing your website or opt out from it. You can also fetch the list of webpages which the user is browsing while opting to make a search. Such information really plays a significant role in tracking your business performance, and if correct utilization is made out of this information, then you can see the difference.
4. Get Information on the Most Clicked Sections and Optimize them!
How easy can a website optimization be – if you get to know the most clicked areas of your websites?
Google Analytics provides the percentage of clicks which have occurred on every link available on your website. You can see more detailed information like Page visits, the average time that a visitor spends on your webpage, the popular and most seen areas of your website, even the bounce rates. This helps you know what people like the most and then, you can use the sweet points of your website to include any important content or links which you don't want your visitors to miss.
5. Recognize the non-performing website pages
With the power of Google Analytics, you can know how many visitors are arriving on a particular webpage and how many are exiting it without taking any action i.e. without making a purchase or without subscribing to your forms, etc. This mostly happens when a visitor comes to your website in search of something in particular and exits if he is unable to find it. In such scenarios, it is extremely important to evaluate your site's content and ensuring that the rate of exits cut down. Basically, you need to set up your Call-to-Actions in such a way that the user ends up taking an action on your website before exiting. Google Analytics helps you to evaluate such scenarios, where no action is taken by the user on the webpage, leaving behind a trail for you to analyze the cause for it.
6. Find if you need to build a mobile site
Google Analytics answers the question for you if you need a Mobile website for your business along with the desktop site. Under the Visitors menu, there is an option of 'Mobile' where you can check the visits of users per mobile device and also compute the percentage of site visits by mobile devices. In the statistical data, if you find that the average time spent on your site is lower and corresponding bounce rate is higher, it implies that your mobile users are not happy with you and it's high time that you take an action in this regard. Build a mobile responsive site and enhance the mobile traffic on your site.
7. Real-Time Reporting
Real-time reporting is a fascinating feature of Google Analytics which lets you know which visitor is currently browsing your site's content, how they were directed to your website (through social media or advertisements or referrals). Using this feature, you can measure and understand the visitor's behavior and engagement as and when it happens.
Closure
Google Analytics is powerful and has so much to explore. It can make your online marketing campaigns transparent by showing you how well are you progressing and where are you lagging behind! So, leverage this powerful tool to peep into your business KPI's and use these insights to serve your visitors better…