Blog - Streamline your Marketing Crusade with Oracle!!!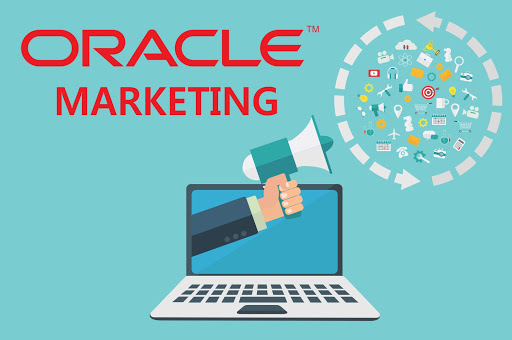 Oracle Marketing is a Web-based marketing application, which helps in automating a marketing campaign by facilitating improvements on the existing campaigns and evaluating the Return on Investment (ROI). It helps marketers to execute and analyze returns on all the customer-oriented marketing activities.
Oracle Marketing provides a single and unique platform for managing marketing-related information and processes by maximizing the usage of investments helping the marketers to improvise their sales. This is an information-driven marketing programme to derive accurate and precise information from various prospects like websites, customers, etc. and other marketing channels.
Oracle Marketing primarily focuses on:
Comprehensive campaign and list management
Campaign fulfillment and execution
Customer and partner management
iMarketing for web-based marketing
Message and collateral management.
Features and Benefits
1. Untangles the complicated Marketing Processes
Oracle provides a single platform to manage and maintain all the marketing information, strategies, and campaigns. It becomes easy for the users to access information due to its convenient reach and availability for all across the marketing organization. Basically helps to collaborate across various divisions like sales, finance, marketing, etc. thereby enhancing the overall process.
2. Seamless Integration
Oracle Marketing is a component of Oracle Enterprise Business Suite, abbreviated as EBS which can be easily integrated with other EBS applications. Thus implementing business solutions becomes easy, fast and effective.
3. Easy Maintenance and Delivery
As stated above, Oracle provides all the integrated marketing applications at one place, thus making the overall process simple and efficient. This makes the information easy to gather and even share across other channels.
4. Builds a wide Customer Base
Oracle marketing aims at maximizing the marketing channels by leveraging web-based marketing i.e. iMarketing, thus building a wider customer base. When the customer base is broad, it automatically enhances your sales and leads to higher conversions.
 5. OOTB Analytical attributes
Oracle also provides Out-of-the-Box (OOTB) marketing solutions which include data mining and analytics, thus providing an end-to-end analysis of the data and content. This aids the users to use this existing data model and built reports on top of it. These reports can be useful in analyzing the performance of your marketing strategies.
 What is Oracle EBS?
Oracle EBS (Enterprise Business Suite) is a comprehensive package of integrated, global business marketing applications which helps users to take better decisions for an enhanced business performance. It helps businesses to manage the complexities of global environments irrespective of the organization size.
EBS is a set of applications like CRM (Customer Relationship Management), SCM (Supply Chain Management), Financial Management, Project Portfolio Management, and many more. These allow you to work smartly, increase efficiency and reduce costs for integrated performance management.
Enhance your Marketing with Oracle
There were days when business used to depend on the retail stores to convert, but today with modernization pitching in, customers demand constant engagement and updates. Thus, you need to transform, strategize and modernize your marketing plans to suit the customer needs and demands. It is a 5-tier strategy as mentioned below:
1. Targeting
Targeting correct prospects is mandatory in any form of marketing. And to initiate this, you need to build a strong database where you can filter and refine your prospects and segment them based on factors like interests, niche, location, age, etc. This plays a significant role in targeting your audience and increasing conversions.
2. Engagement
Customer Engagement is the next wheel of this 5-tier process of modernizing your marketing goals. Here, you need to focus on the content marketing strategy of your business in order to engage more customers which would be done by sharing right and relevant content to the prospects. Also, ensure that all the necessary digital marketing channels are aligned with your content for better engagement of customers.
 3. Conversion
Oracle targets at automated marketing campaigns which lead to improved conversions and therefore more revenue. The automation helps in tracking the conversion data efficiently and also improve the buyer experience thus optimizing customer loyalty and trust.
 4. Analytics
Data Analytics is important for tracking marketing performance through various metrics and KPIs. Oracle provides a wide variety of platforms to create reports and dashboards out of this data. Some of these platforms include BIP (Business Publisher), OBIEE (Oracle Business Intelligence Enterprise Edition), and there are few more. The reports and dashboards built here can be useful to track the performance of your marketing campaigns and business. It helps in slicing and dicing of data and analyzing it effectively.
 5. Technology
Oracle marketing is cloud-based. Thus, the apt marketing technology tools are necessary to simplify business processes and align CRM platforms in the cloud.
Conclusion
With Oracle Marketing, you can simplify your processes and ease the overall campaign. It is a comprehensive approach to an enterprise-wide marketing communications management system. So, what are you waiting for? Get your hands on the true Marketing Resource Management solution today…