Blog - Sitemaps – A Webmaster's Tool that you shouldn't Miss Out On!!!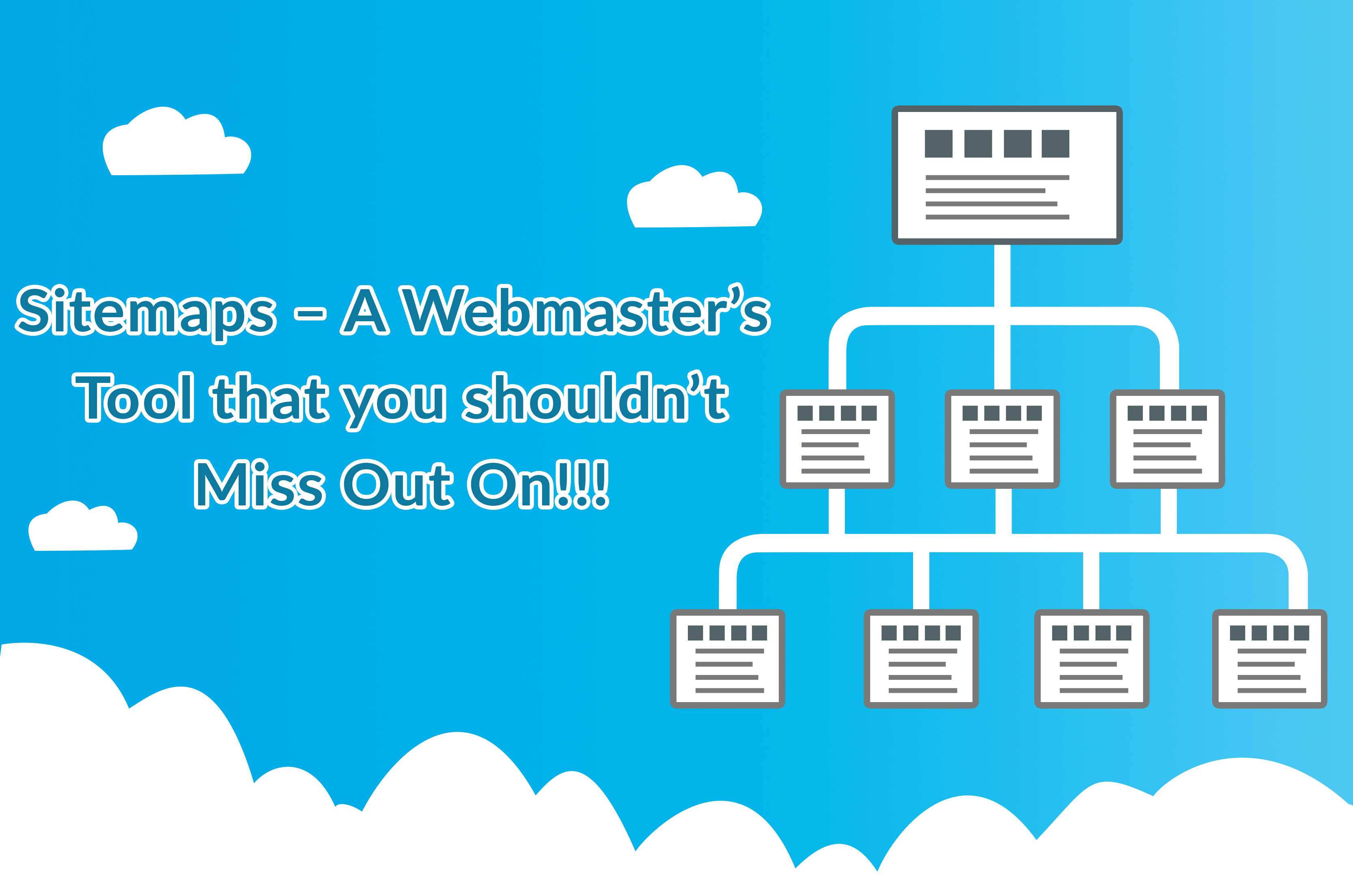 A sitemap is a file that contains the webpage details of your website and the organization of your site content. It provides a blueprint of how your website is organized to various search engines defining how exactly to navigate. To make it simple enough for you – Sitemap is a roadmap providing a complete layout of your website to search engines. Search Engine web crawlers get this file as it helps them to crawl through your site because in this way they find it easy to redirect searchers to your content effectively.
What does a Sitemap do?
Sitemaps provide valuable metadata about the pages in your website. If we talk literally about Metadata, it means "Data about Data" –means any minute or detailed information about a webpage. Details like the time when the page was last updated, the frequency of updating the page, how the web pages are related to each other, etc. are included in the metadata.
Apart from this, by using a sitemap, search engines identify new pages and recently updated pages to index them on search results.
When do you need Sitemaps?
If a website is properly linked and organized, with its web pages connected appropriately, spiders (popularly known web-crawlers) easily discover your website. But in case the above isn't happening, then sitemaps become a must piece for you.
1. Your website is large
When your website is large — that is if it has a good number of pages, Google web-crawlers might miss crawling through your newly created web pages. In such cases, a sitemap plays an important role to help the search engines know about these new additions.
2. It has a large archive of content pages not linked to each other
In cases where your web pages do not naturally connect to each other, then you can list down these pages in your sitemap. This would make sure that Google does not overlook or skip such pages.
3. A newly built site which has few external links
Google web-crawlers crawl the web and navigate through your web pages following one link to another. And if there are no external links to your website, it becomes difficult for Google to discover your web pages.  To avoid such scenarios, Sitemaps are best as they have all the links and URLs placed together.
Most Important Types of Sitemaps
You just cannot proceed with creating a sitemap without knowing what each one of them does. Check them out:
1. HTML Sitemaps
HTML Sitemaps can be crawled by all search engines and even human visitors as they can quickly understand the web pages present by just having a glance at it. It basically allows users to easily navigate through a website. The visitors can locate any topic by searching the sitemap file or navigating through the site menus.
2. XML Sitemaps
XML sitemaps are primarily for search engine Web-crawlers and are the most common sitemaps that websites add to their bucket. It is used to parse metadata for searches made and helps to improve site indexing. It is the basic type of sitemap which is needed to boost website optimization. XML sitemaps include additional information about a website (the metadata information previously discussed in this article) and thus allow search engines to crawl the site intelligently.
3. Image Sitemaps
Image sitemaps let Google index your website images in the search results. Generally, people forget to implement them but this is really powerful and should be missed. It's also easy to create and if implemented can generate enormous traffic to your website.
In fact, research shows that popular e-commerce website and news websites receive 30% of the traffic from image sitemaps. Also, having an optimized image on your website can boost HTML page rank too, so it becomes an add-on for your SEO strategies.
4. Video Sitemaps
Similar to the Image Sitemaps, video sitemaps provide metadata about videos on websites. For videos, the metadata includes title, video run-time, category or label, video title and the intended audience. Using this sitemap, the website masters can show video thumbnails in the search results.
NOW, the best part is that Search Engines love Videos. And thus, good quality video-rich content can aid Search Engine Optimization and rank you on the first page of search results.
5. Mobile Sitemaps
For mobile responsive websites, it is highly recommended to build a mobile sitemap. This is important in today's era of smartphones, where mobile sites are visited more when compared to desktop sites. Mobile sitemaps allow search engines to better respond to search request made through mobile devices redirecting to your websites.It is important to note that while using mobile sitemaps, they should contain links to pages with mobile rich content.
There is absolutely no reason to pass up a sitemap because it is a guiding light for Search engines to get better data about your site and boost your rankings. Just create your sitemaps today.