Blog - Simple and Quick Ways to make Snapchat Marketing Easy!!!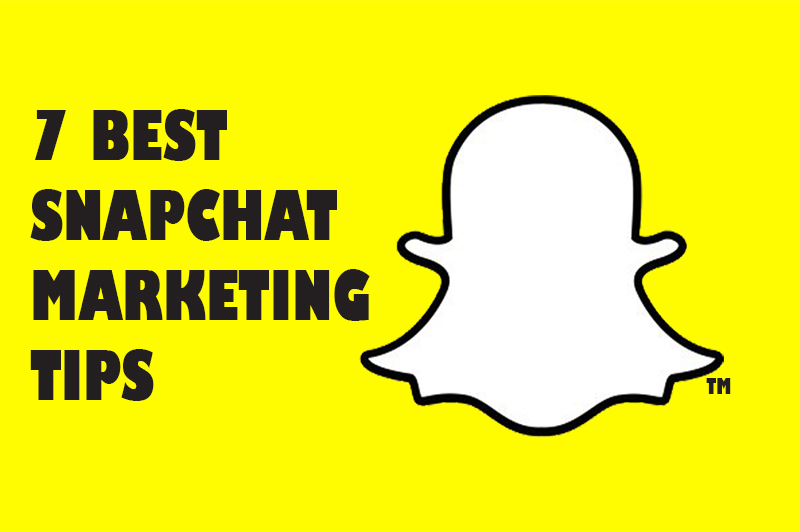 Snapchat is a multimedia mobile application created for sharing content on the social network. But today it is popularly becoming a vital part of the global marketing strategies. There is a growing list of social media platforms which are used for incorporating marketing campaigns and Snapchat is included in that list. It has more than 150 million users connected which are rapidly growing with time. A user can share "snaps" with his friends or followers using this application along with other unique and outstanding filters or effects, which has made the app popular and successful among all age groups.
With millions of active users, Snapchat gives big opportunities for brands and marketers. It has impressive targeting capabilities to attract audience along with a huge variety of advertising formats to choose from. There are over 10 billion views of Snapchat stories each day, which proves its significance to the marketers all around the world.  Snapchat helps to engage your prospects and try to build user's interest. Research shows that Snapchat has 4 times more user engagement rate than other social media platforms including Instagram.
How to use Snapchat for growing your Business and generating more Web traffic?
1. Promote Real-Time Media Marketing
Snapchat provides direct access to live events and provides real-time media marketing. It can be used for publicizing launch events or showcasing other in-store events like 100 days after store opening, and other trade shows to make your brand & business look bigger. Snapchat excites and engraves your audience because you are providing an authentic view of the event. This would enforce the user to click on and view your snaps to know about you and your business.
2. Advertise by Coupon Codes
This is one of the best approaches when it comes to Snapchat marketing. Offering coupon codes through social media is something that every user craves for! Snapchat is an excellent platform to provide vouchers and discount coupons aiming towards converting your followers into customers. You can offer them a coupon in exchange for snaps that they send you while using your product, or availing your services in any way. This comes with an added advantage that you can track how many users actually used your coupon code or how many of them responded to it. This paves a path for tracking your performance through Snapchat.
3. Furnish Special Content to your Audience
Snapchat can be used to deliver special content to impress your audience.  This should be unique and authentic to make your follower community happy and keep them engaged. It can be something like sending out pre-launch invites to your user community so that they get information about your products before other customers. This would make them feel special and would encourage them to buy more from you, resulting in improved sales in your business.
4. Use Influencer Marketing for collaboration
Influencer marketing can help you capture qualified traffic on your websites as your content will be viewed not only by your followers but even with the followers of that influencer. By collaborating with the influencers, you can spread your brand to a greater reach which is not possible through the traditional media. The influencers can even acquire your Snapchat account and run it for a certain period of time to post snaps on your behalf. Many big brands have adopted this policy and have been successfully popular as a result of this.
5. Leverage Snap Ads to promote your Brand
A Snap-Ad is a 10-second video ad that appears between two Snap stories. It proves to be an efficient way to draw your audience's attention. Advertisers even have the option to swipe up to view more detailed content in the form of longer duration videos, blogs, articles even mobile websites. As per the statistics from Snapchat, the swipe-up rate for SnapAds is quite higher than the average click-through rate on other social media platform. This makes it more engaging for customers.
6. Snapchat Geofilters to expand your Business
Geofilters can take your business to a next level and help you earn thousands of dollars very easily. They are creative graphics that are shown over a snap to capture where you are. It also explains the reason when and why you took the Snap. This is a different and quite interesting way of promoting your business. Whenever a user uses your Geofilter over his snap, his followers will notice and check out to know more about your business. You can even use it to promote your events and encourage your brand.
7. Snapchat QR code
Snapchat has incorporated the use of QR codes in its application. Snapchat users can use these to follow a brand or any other user. As a marketing strategy, businesses and marketers can share these QR codes across social media, blogs or emails. This enables people to easily follow you and promote you further among their followers. People can follow you by just clicking on your Snapcode from within the app and there you get more followers.
Snapchat is a creative platform to test out new and unique ways to market your business. It is a great time to start with Snaps and Stories to build your marketplace and get going. Make an impact on your followers and strengthen your brand with Snapchat today!!!