Blog - Scrutinize Hashtags for Social Media Marketing!!!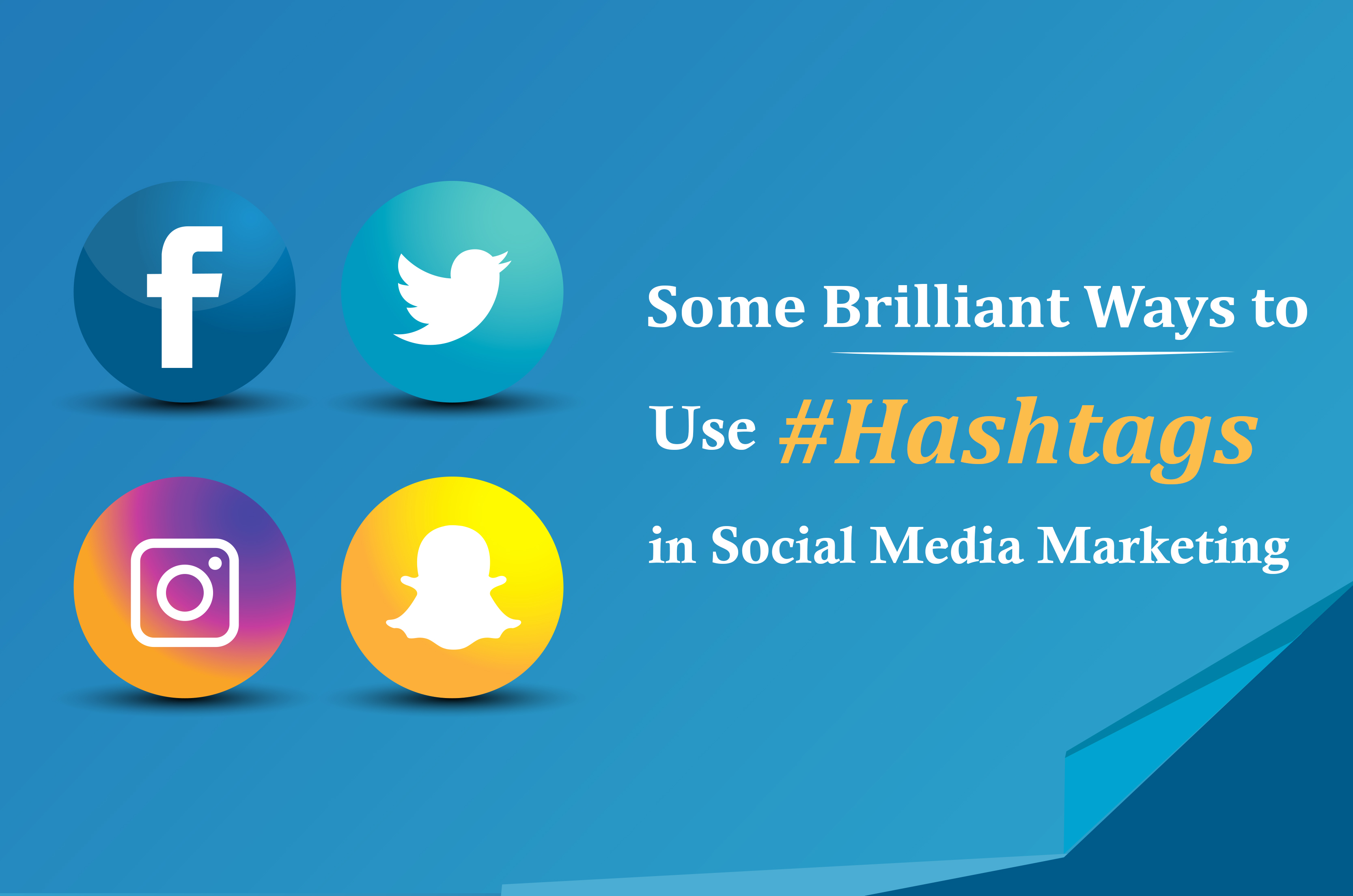 Hashtags (#) are used to get engaged in conversations online or organize campaigns and events on social media for marketing. The primary aim to use hashtags for social media marketing is to draw more users and engage them towards your business.
Optimal use of hashtags gives you the correct methodology to jump in front of your audience to share information just when they need it. This provides an extensive exposure to your business in an easy and quick way without having to spend several bucks for it.
Why use Hashtags?
Hashtags help you to:
Categorize social media posts
Grasp more user attention
Drive more sales and conversions
Create a story
How to Use Hashtags?
Many people find it difficult to use Hashtags for their marketing campaigns and in regard, let us touch some brilliant ways to use this symbol for immense benefits:
1. Use appropriately on different Social Media Platforms
Twitter was the first platform that started using the concept of hashtags. Later, other social media platforms also implemented the same concept but all of them use it differently.
Hashtags in Twitter are used to find conversations for users to be a part of. But in order to receive an audience, you need to make your account 'public'.
In Instagram, hashtags are used to get together all the pictures marked with the same hashtag. This makes it easier for users to explore content and get more users to follow.
Facebook users have a private profile mostly which restricts the traffic by using hashtags.
Lastly, in LinkedIn, hashtags work only in mobiles. The platform is still experimenting with hashtags and we are still waiting for some great developments in regard.
2. Use branded hashtags
You can specifically create hashtags for your brand and use it for Social Media Marketing. It isn't mandatory to use your brand name in your hashtag but, you can use any upcoming product name or category to promote your next product.
For example, Samsung uses #GalaxyS8 to promote its new phone, not targeting the brand directly.
3. Run Cross-Channel campaign
As mostly all social media platforms are using hashtags, marketers have started running cross-channel campaigns with one hashtag. This makes product exploration for users easy and quick as all the information is available under one tag.
For example, hashtags like #MadeInAmerica can be tracked through all social media channels.
4. Measure the User Engagement
You can also measure the user engagement with different hashtags and compare the results which work out the best for your business. This can be carried out just as A/B tests are performed on other forms of marketing and results are compared to identify the piece of work that works out and the one which doesn't.
5. Enhance your Customer Engagement
Using hashtags you can get involved in conversations with your customers and get their feedback directly. Not only this, you can also understand their opinions and seek their suggestions. Many popular shows use hashtags as a medium of voting which gives a clear idea of how many people tune in and interact with your brand.
In the world of neck-to-neck competition today, it is very important to stand out from the crowd and be different. There are many competitors fighting the race of recognition on social media and are working really hard to win it. You are no different. Just ensure that you choose a hashtag that is unique, different from the rest and does not confuse with the ones used by your competitors.
Social Media Marketing is effective only by how much effort you put into it. If you understand it thoroughly and know how to use it, then you will sow the seeds of success.