Blog - Re-invent the Wheel with an Evergreen and Effective SEO strategy!!!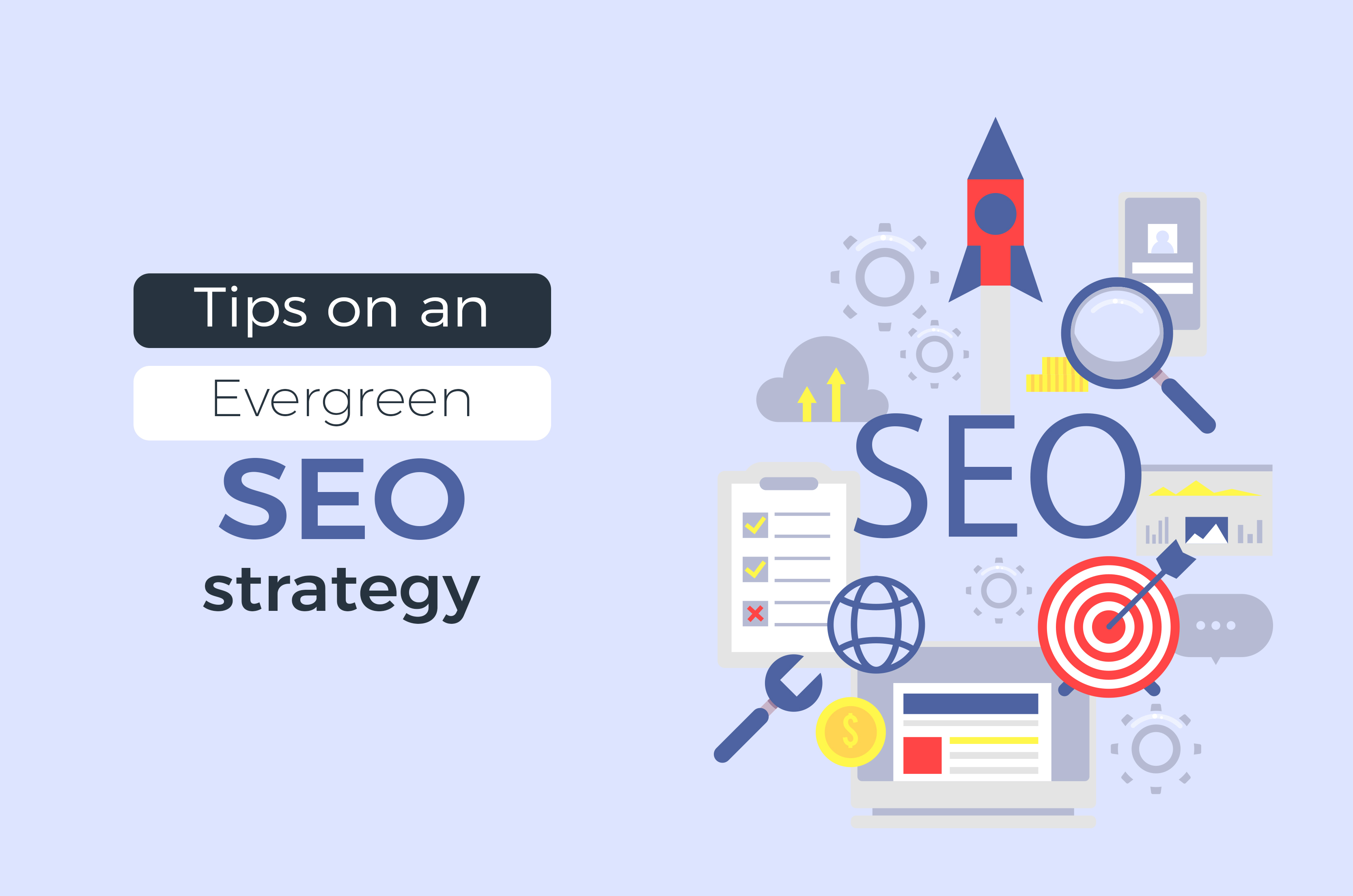 An Evergreen and an everlasting Search Engine Optimization strategy are valuable for an online business to become a big hit. But, SEO is also arduous to plan, implement and manage for the online marketers today. Undoubtedly, excellent SEO planning can hike your rankings, but for that to happen, you need to timely groom up your ideas and implementation strategies.
Well, let us briefly discuss some of the SEO golden tips to re-invent the wheel of your business:
1. Use Keywords Smartly
With a planned SEO, it is very important to optimize the use of keywords. You need to use them strategically for titles, headers, and sub-headers.  Not to forget, the keyword should be relevant to the subject that you're framing the content on. This not only serves as an important subject of ranking you higher but also provides your readers a clear description of what the post is all about.
2. Efficient and Apt use of Graphics
Graphics are a backbone for SEO and so it becomes important to use them wisely in websites and posts. Images should be used with tags as it becomes relatively easy for algorithms to search for images having a name associated with them.  Image alt-tags are a great option to include which displays text on an image in cases where it fails to load.  These image alt-tags and even the image names contain keywords relevant to the post, which are an add-on for SEO.
3. Page Loading and Site Speed Enhancement
When a website takes a longer time to load, it totally turns the user off, thus leading to higher bounce rates. Statistics show that more than 60% of users leave a website that takes more than 3 seconds to load a page, making it an unavoidable aspect of SEO. You can choose to improve the website speed by choosing the right elements and avoid stuffing your website with unwanted components like bulky graphics or plugins which are not needed.
 4. Localisation
The online businesses should first take notice that they are listed locally on Search engines. Also, their demographic location and contact details should be correctly updated along with store information like opening and closing hours, categories, etc.
People across the world today are using their mobile phones to search for nearby services which are a major reason why local SEO is constantly gaining popularity and growing immensely. This directs us to a base fact that all businesses should recognize and implement local SEO in their planning.
5. Online Reviews
Reviews help SEOs to build credibility for any online business. The review data can appear on local business listings and search results page whenever a search regarding entertainment and movie sector, e-commerce stores, etc. is made.
Using these online reviews, SEO can track the performance of online businesses and rank them on Search Engines accordingly, thus giving a chance to marketers to feature their review content in snippets in order to increase the click-through rates on their website.
6. Update Regularly
Websites that are updated frequently are always ranked higher compared to those which aren't updated at all or done at a lesser frequency. Here's a catch! This doesn't mean you need to stuff your website and add irrelevant or unnecessary content in there. Instead, you should be disciplined and consistent about updating it. Produce fresh and unique content and post it on Web in a disciplined fashion and a pre-planned schedule. It is recommended to create a schedule well in advance to have a clear action plan in place about which content needs to go live and when.
7. Use Meta Descriptions
Meta Description is a 160 character snippet which holds the summary of a webpage. It is shown in the results page whenever a search is made, thereby making it easier for visitors to understand what the particular website is about.  They do not directly impact your rankings but supports other elements involved like Page titles, by encouraging users to click.
Conclusion
No one knows exactly the future of technology ahead of time, we can just predict it. Depending on new changes and developments, the search algorithms are tweaked and twisted to fit into the users' service.
If an SEO is approached keeping the similar idea in mind, then you can definitely avoid all the road blockers on the way towards your success.