Blog - Perceive the Potential of Video Advertising in your Marketing Campaigns!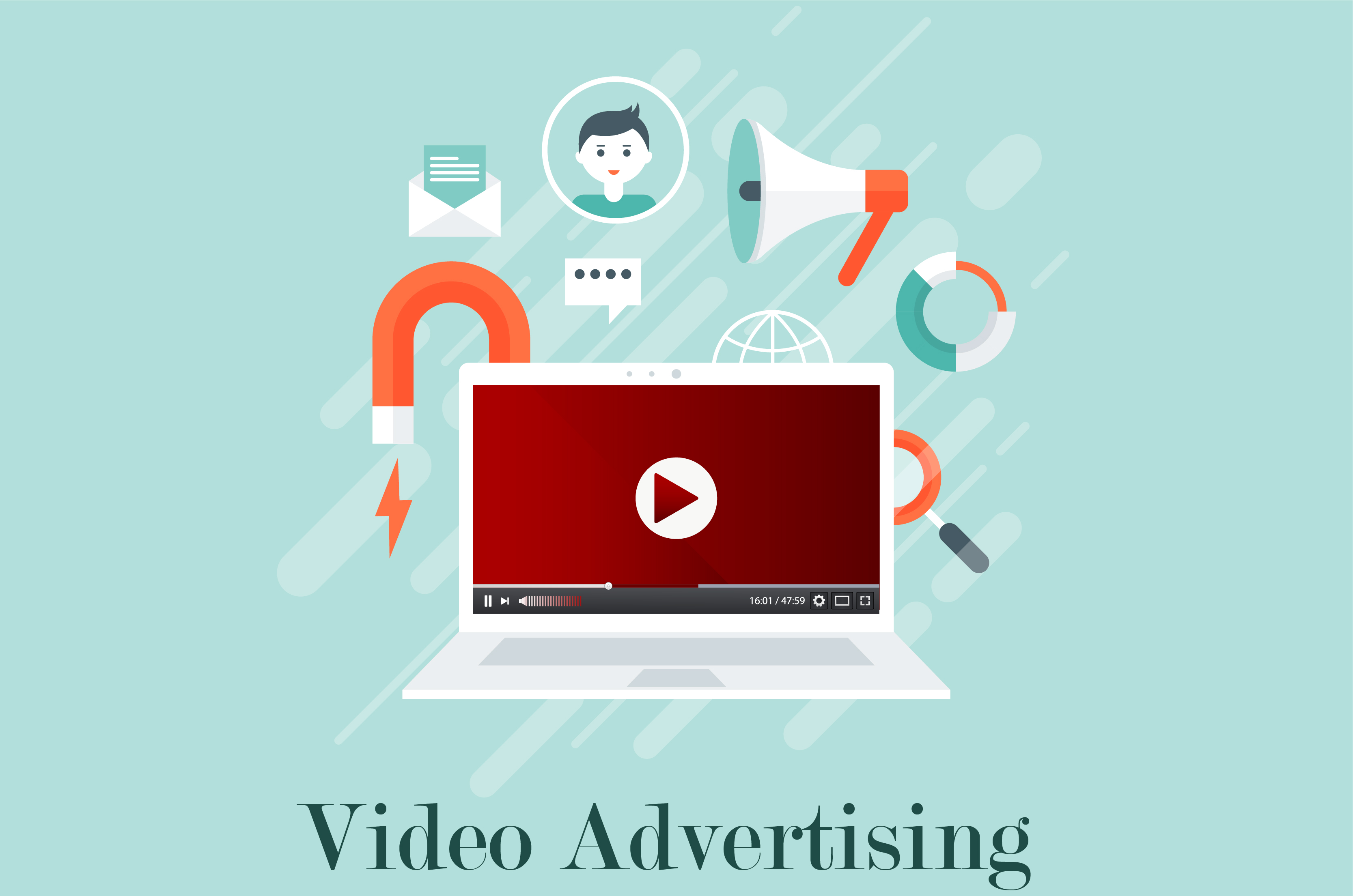 For several years and still counting, videos have been an influential way to engage users due to its high impact on people. This has resulted in making video advertising more popular among the crowd, especially the youth and the middle-aged. Expanding the outreach of digital video advertising, it provides marketers with an improved marketplace for customer engagement.
Users are now breaking their vows with traditional and organic media and diverting towards digital videos for everything – entertainment, brand awareness or finding any other information for that matter. Video advertising primarily comprises of HD quality video ads which show up before, after or during a video streaming on the Internet. It is an efficient way to broadcast your story to the people who are interested in it. These ads are shown only to people who you want, so basically you don't spend your money advertising to folks who aren't interested in your business. You pay only when the users watch!!!
There are several merits of using Videos for your advertising campaigns, let's discuss few of them here on our blog:
1. Help Customers in Decision Making
Human Psychology plays an important role in promoting a product and its advertising strategy. As per a survey, 62% marketers agree that their businesses have increased by 40% with video advertising. Taking human mindset into consideration, it is known that people invest time in watching a video of a product that they wish to buy and frame their decisions based on the facts shown in the video. It creates more impact on the viewer's mind than ordinary advertising campaigns.
2. Aids Search Engine Optimization
Search Engines always prefer videos content over traditional content when it comes to ranking.  Hence, companies choose video content to rank high on search engine. Broadcasting your videos on social media or on your blog articles increases the prospect of target audience finding you when they search for relevant information.
3. Cross-Channel Promotions
These days' marketers are creating cross-channel video campaigns to connect with users across different websites, and social networks to deliver their content with various other touch points of a customer's roadmap. This results in an extended exposure by collaborating with other popular brands to merchandise their products. Cross-channelling uses both direct and indirect communication channels – emails, blogs, websites, retail stores, etc. to market your products.
4. Lead Generation and High Conversion Rates
Big marketing companies certainly provoke and prompt users to navigate them to their websites to make a purchase. But to let the user make a purchase, you need to incorporate a strong call to action in your video, make sure your content is right, apt, eye-catchy and worth for a customer to invest time in watching your video and make a purchase. This would help you to generate more leads and raise your conversions.
In-Stream Video Advertising –Best Practices to follow
Video in-streaming has gained a lot of popularity recently, where an advertisement is played either before or after the video is streamed. Many marketers even prefer playing an ad in the middle of a video content. It is a best practice to target your niche audience by playing relevant ads to ensure that customer watches it fully.
Key points to remember whenever you Opt In-Stream Video Ads:
1. Ad should be compact and not too lengthy
Generally, the preferred time to play an ad while the video is streaming is 15-25seconds. Any ad longer than the mentioned time might often turn off the viewer and he might as well choose an option to unsubscribe you from showing you ads any further.
2. Convey your message quick
Try to concise your message and offer value to users with minimal disruption. Users often Skip the ads after seeing it for 5 sec, so impart your message quickly and add strong call-to-action to your ad content.
3. Use additional video channels to direct traffic
You can always stimulate a user's engagement on videos by opting the right strategy. Instead of redirecting traffic from ads to your website directly, you can target it to some other video channel or maybe landing pages. This would not only generate more traffic but also foster user's experience with videos. But ensure that you target the same content with utmost relevance which was used initially to trigger the customer's view.
If this still doesn't motivate you for including Video Ads in your marketing strategy, then just remember – Your competitors are already using videos and attracting your potential customers. So think no more, and incorporate them into your advertising campaigns before it's too late….