Blog - Leverage the potential of Tumblr to make your Business more lucrative!!!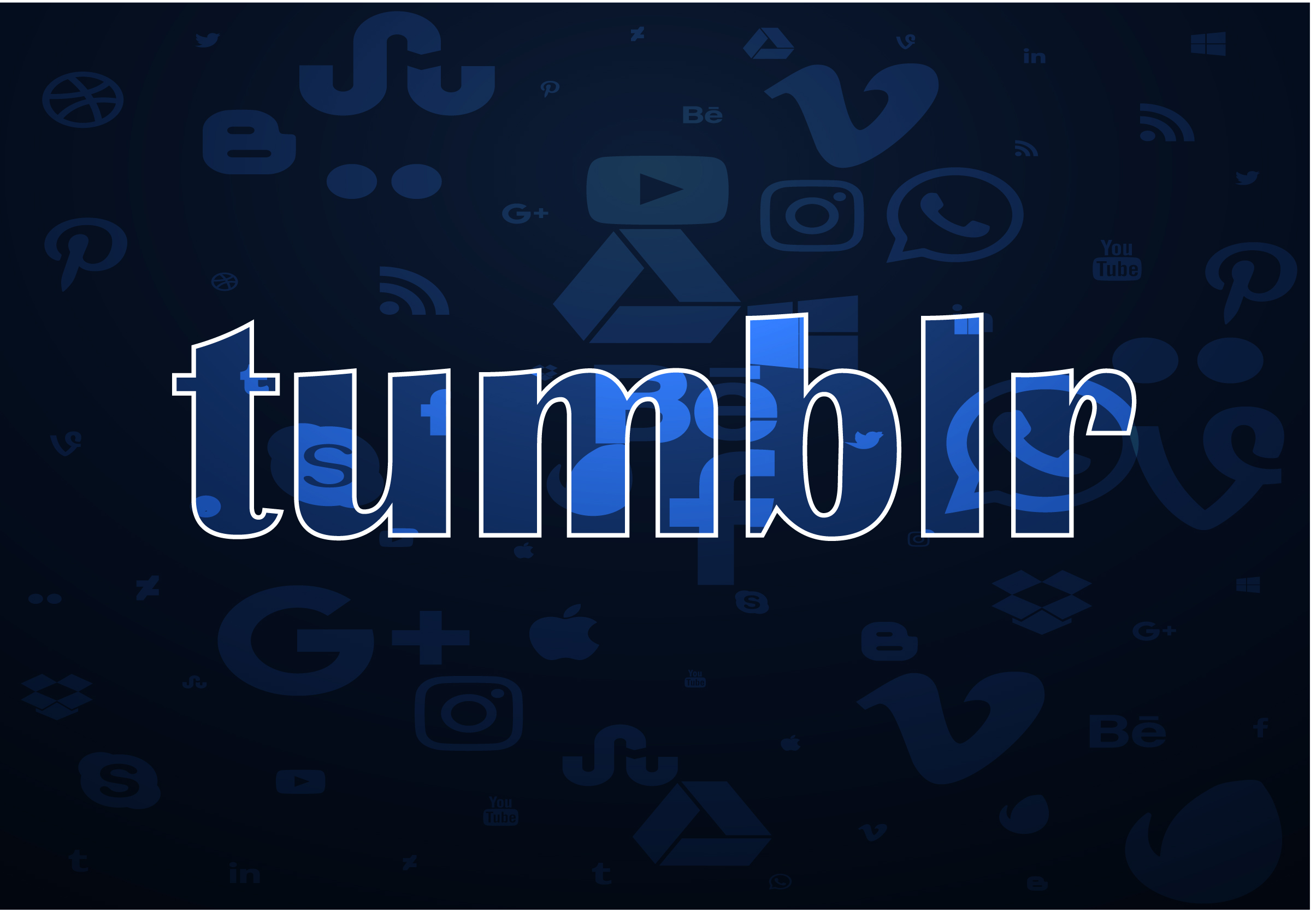 Many people are unaware of the fact that there are over 420 million users connected with Tumblr – that is more when compared to Instagram, Twitter, and Pinterest. It is growing at a rapid pace, where the active user base publishes over 59 million posts, every day.
Aren't the above-stated facts flabbergasting your mind?
Many big brands are thriving on the Tumblr network but when it comes to small businesses, the competition is still less. Only a small fraction of businesses are making its use beneficial and taking its advantage. This bags a great opportunity for you because when the competition is low, it is much easy to build a strong and huge presence on the market.
What is Tumblr?
Before proceeding to the marketing with Tumblr, let us know what exactly Tumblr is! Well, to be easy and direct, Tumblr is a mixed combination of WordPress and Facebook – But How? Tumblr has all the potential of a blogging website like WordPress which also includes the features of a social media site like Hashtags, sharing or liking any content, following users, and much more. So basically it is one of the most popular blogging platforms available with built-in functionalities of social media platforms to make your business viral.
Why should you incorporate Tumblr into your Marketing Blueprint?
Tumblr comes packed with some great advantages to suit your business and strategy –
1. It is more than just a social networking platform!
Tumblr is used differently than other social networks. Unlike other social media platforms where people share posts, and important content, Tumblr is used as an extensive blogging platform. So be prepared to write some authentic and fascinating content about your products and services to impress your audience and attract more buyers.
2. Customize your Tumblr Profile just as the way you like it!
Do you want to make your social media profiles look the way you exactly want to? Unlike Facebook, Instagram, Twitter, or any other social media platforms, Tumblr lets you modify your profile however you want to. You can recruit a graphic designer to give your Tumblr profile an eye-catchy and attractive look to lure new customers. You can even install and use pre-designed themes to set it on fire. You can give it a look and feel you like, maybe something relevant to your niche – this would also enhance your product capabilities.
3. Here it's about Interactions rather than Followers!
On every other social media, people are bothered about likes, subscribers, followers and brag about them. But Tumblr is different and needs to be used with a different mindset. Here, users care more about Interactions which they have with other users, rather than following somebody on social media. Tumblr is about building meaningful relationships with your audience, marketers, vendors, and everybody else which is in your game.
4. Unveil the power of Visuals with Tumblr!
Tumblr allows you to post any and every type of content – text, photos, quotes, videos, links etc. But if you are earnestly trying to build a powerful presence here, prefer images and photos over others, as images are extremely favored on this network. As per latest statistical data, 78% of the content posted on Tumblr is images and they get the most interactions. So, start getting the feel of images if you are looking forward to using Tumblr as your marketing strategy. You need to and have to create powerful images to target your niche audience. It should be more visuals and less verbose..!!
5. Working with Microsites!
Tumblr is a wonderful platform to setup Microsites. A self-hosted WordPress blog might give you more flexibility than your Tumblr blogs, but Tumblr blogs are quick and easy to setup and manage. And even free! Tumblr also provides you an option to switch from a Tumblr.com domain to your own personal domain. Microsites can be a great option if you don't want to leverage you main site to associate with memes or any other content posted on Tumblr. You can let your microsite function as a supplementary website to your company's primary website if it is doing well. It totally depends on your niche and what category of business you own!
6. Makes your Brand Recognizable!
Last but not the least, just as other social media channels help to improvise your sales and make your brand popular, Tumblr is no different. You can always use it to promote your brand online. This is another chance to let people know you and your brand, to engage yourself with customers – both old and new and to revamp your presence on social media.
So don't wait for long, recognize the power of this social media platform and get ready to grow your website traffic. Let the markets shout your name loud and take your business to the next level with Tumblr.