Blog - Launching a brand in social media: Are you doing it the right way?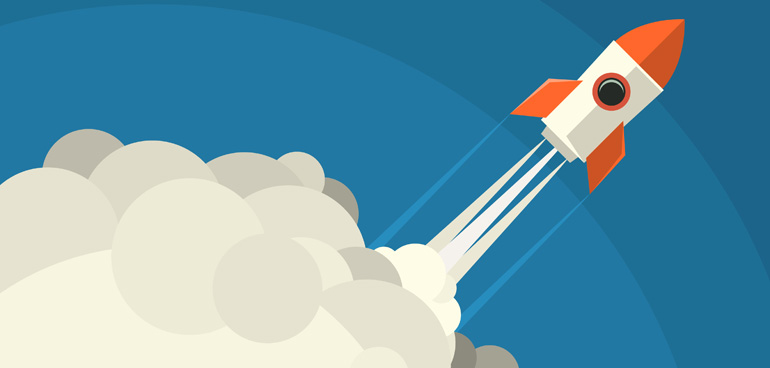 The world is going online. The numbers are captivating when you hear about the billion-odd Facebook users worldwide. Any statistics related to internet users is in millions-billions. It's no more a secret that social media is one of the fastest rising places for online marketing. So you have got to check whether your business is taking the advantage or not. Has your business been able to create presence in the online space? There are already thousands of businesses with online presence, and only few of them are doing it right.
It has become really competitive out there with so many marketing channels like Facebook, Twitter, Instagram, Youtube, Tumblr etc already flooded with content and advertisements. With so many players on the field, how does one plan to launch a new brand successfully on social media? So before launching your business on social space, do yourself a favour and take a moment to evaluate before diving straight in.
Having a solid social strategy is equally important as any other business plan, and will give you the best possible start. The following steps are recommended to position your brand successfully in the social media space.
1. Have clear cut goals
First, you need to identify clear cut goals that define what you actually want to achieve on social media. Do you wish to educate your audience, increase consumer loyalty, or simply sell a product? You need to create a strategy that reflects your goals. If you're looking to convert followers into customers, identify how many and in what amount of time. Likewise you need to define strategy for achieving different goals.
You need to have an end in mind before starting anything. When you will identify your goals, you will be in a better position to create strategy that will constantly add value.You also need to identify the skills needed to execute your strategy. You will generally use a mix of strategists, analysts, copywriters, graphic designers, videographers and photographers, depending on the platform. It's also important to have definite ideas about the type of content you will be posting as part of your strategy, but this will depend heavily upon the next two points.
2. Knowing your target audience:
Once you know your goals, it is crucial that you know whom to reach. Knowing your target audience informs your content strategy and paid advertising strategy. To identify your audience, think about the demographic that would be most likely to use your product or service. You can achieve this goal by using data of people who visit your website or market research.
Tools like Google Analytics or Hootsuite will allow you to track your audience's engagement with your posts, and figure out what works and what doesn't.
For the best results, identify how frequently you will be posting on each of your social media platforms. A general guideline is between two and five times per day, depending on the platform. Social media users are online at different times of the day, and it's easy for them to miss your posts if you're not active enough, especially on high-traffic platforms such as Twitter.
3. Design Social media mix :
Now its time to get setting up your social media mix. A big job here knows where your audience is and which social channels would deliver the most value for your brand. Besides the two most common suspects Facebook and Twitter, other social channels also provide a lot of residual value even if they don't have the same market saturation.
According to social media author Lee Odden, B2B companies can certainly benefit from a LinkedIn profile, whereas B2C businesses are best in the domains of Facebook and Pinterest. Once you have your social media mix selected and execute your strategy, these channels should be monitored as they grow.
4. Create a voice of your brand:
According to Real Business, the most effective brand voices sound like a person, so consider creating a 'persona' that is accessible to your audience. The specificity of the voice should depend on how varied your audience is.
With voice comes a question of credibility in mind. Like what kind of language will the followers find engaging? Funny or serious? Formal or colloquial? Moreover, there should be consistency in language style and tone. Your brand will be able to establish credibility in the market with the tone of your selected voice. It can be geeky for a tech company, or open and empathetic for a not-for-profit. The key is to keep the persona, tone and overall voice of your brand consistent across your social media platforms that have been decided in the social media mix.
5. Implementing strategy
Now that your goals, target audience and social media mix and other elements of your strategy have been decided, it's time for implementation. Social media is no longer (or has ever been) free, so it's highly recommended to implement a strategy that not only provides valuable content but also keeps them engaged. It is important for their conversion.
For instance, Facebook, Pinterest and Google+ are very visual spaces, so using images is essential. On Twitter, it's vital to have a mix of tweets about your business, as well as retweeting those of your business partners and influencers.
6. Review and optimize
The times of something mystically going viral are sadly gone, so it is a challenge for brands to judiciously and constantly market their products. I recommend implementing your strategy and measuring your efforts monthly, quarterly and annually to determine what's best for achieving your goals. Parameters like social engagement, referral traffic and website activity should be monitored and measured at periodic intervals to get a clear view about the strategy's performance.
Tools like Facebook Insights, Twitter Analytics or other on-platform metrics can be handy to start with; however, 3rd party providers like Sprout Social or Sprinklr can help you visualize your data better.
At the end of the day, you will want to know how your social media strategy is achieving your goals and what the utmost time/cost efficient is.
Once you have all the above things in place, you are ready to launch your business on social media. Rome was not built in a day neither can be your brand. Its presence will evolve over time, so ensure to frequently review your strategy, successes and areas that need improvement. Remember, the greatest mistake you can make is not having a social media presence at all.