Blog - Kindle your Sales with Cost-Per-Action Model!!!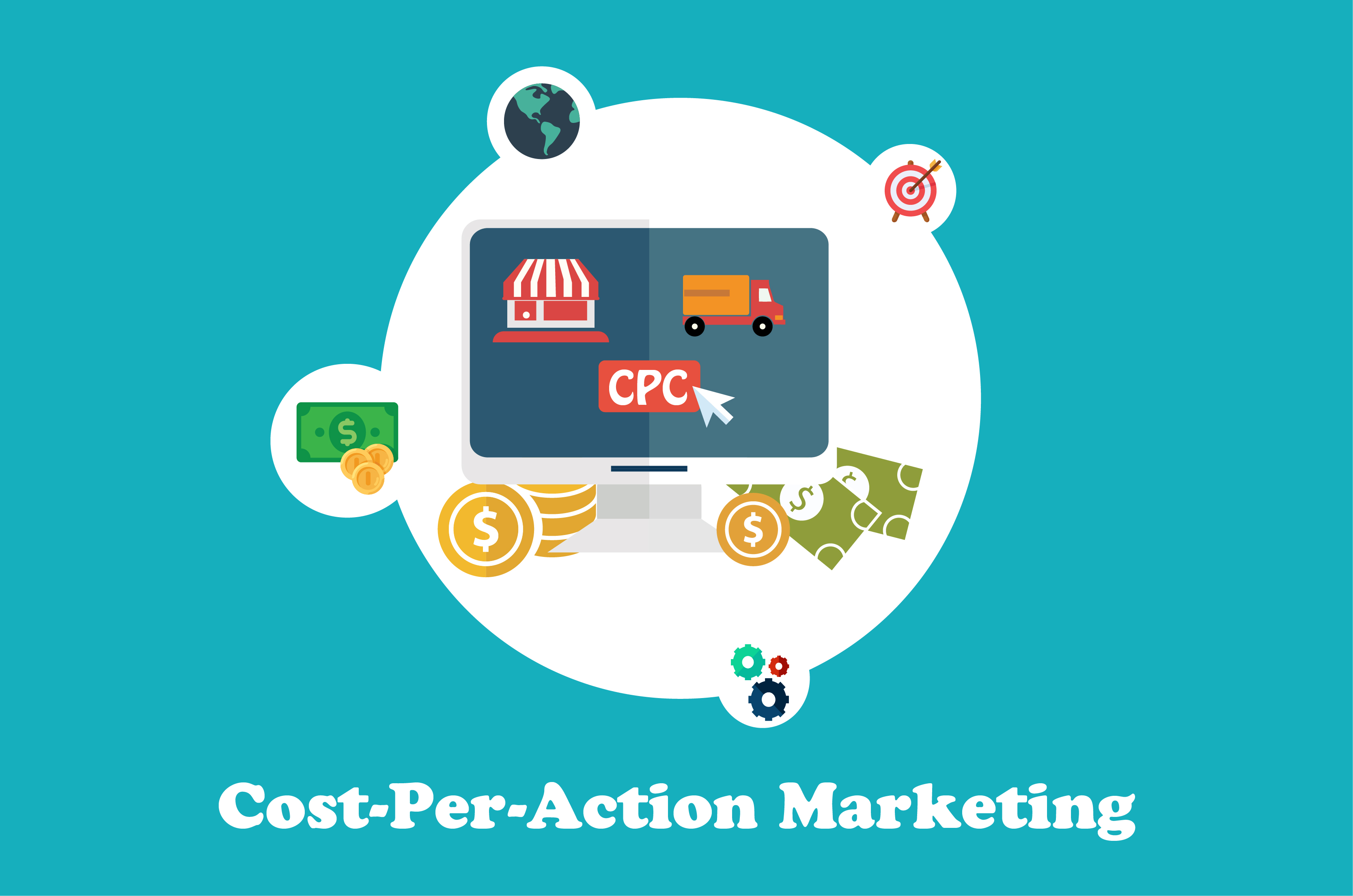 CPA or Cost-Per-Action is a metric which defines the amount paid by your business in order to convert a product. CPA is an online advertising model where the payments are totally based on sales, registrations or any other action taken by a user while he visits your website. It measures the advertiser's conversion cost from starting till the ending, the cost to convert a visitor to become a client for your business. Sometimes, it is also referred as Cost-Per-Acquisition.
CPA takes into account the number of ad clicks that you need to perform before a user is converted, i.e. if you improve your conversion rate, you can lower your Cost-per-Action. The CPA will usually be higher than your CPC, i.e. Cost-per-Click. The reason is that not every user who clicks on your advertisement will take an action of making a purchase or subscribe to generate a lead.  With this type of advertising marketing, the businesses pay a set amount of fee specified for each type of action that a user takes.
With CPA, the advertisers pay only when the desired action is achieved – that is when a user takes an action after clicking on the ad. Whenever an advertising campaign is effective, the cost-per-action rate becomes low, because more visitors get converted into customers.
Why is CPA Important?
Cost-per-Action is important for advertisers. It defines the number of dollars which they need to spend to get a paying customer.
CPA lets the advertisers control their costs in a marketing campaign. They can charge for an ad whenever they see they an action completed by a user.
It helps an advertiser to track the amount of money spent on his campaigns across different marketing channels.
It helps to analyze the ROI e. the Return on Investment across various campaigns.
Factors Driving the Cost-Per-Action
Cost-per-Action is computed as the ratio of the total amount spent on the advertising to the number of actions taken by the users. It is dependent on two major factors mainly: CPC i.e. Cost-Per-Click and Conversion Rate. The CPC is the money that you pay whenever a user clicks on your website, ad, blog or any other campaign-related link. Conversion Rate is the number of times a user converts when he clicks on your campaign stuff.
1. CPC
When your CPC i.e. Cost-per-click increases, the CPA, i.e. Cost-per-Action also increases. This is because if you pay a higher price for a click, it means your CPA is automatically increasing. And if your CPC decreases, CPA also decreases.
2. Conversion Rate
When your conversion rate increases, your CPA decreases. This leads to the fact that if your users convert better through the ad campaigns or marketing strategies, the Cost-per-Action reduces.
CPA and its Benefits
CPA is an excellent way to earn commissions compared to Pay-per-Click (PPC) and is beneficial for both the Advertisers and the Affiliates in different ways. Read below:
Benefits for Advertisers:
For an advertiser, with CPA, the chances of getting more sales are higher and the cost or price that you pay for the ads will be lower.
1. Pay only when you see positive results
With the Cost-Per-Action Advertising, advertisers pay only when you see the desired outcome – whenever a user signs-up or subscribes to your form or makes a purchase. So, it is an investment worth the cause. You are spending or investing money in a sure-shot scheme which will benefit your business.
2. Reduces the involvement in fraud
Today, the pay per click schemes are more prone to frauds as clicking on links or ads involves a risk of auto-downloading tools and software even viruses sometimes. This can be avoided with Cost-per-Action because here the qualified actions involve filling out forms which takes a bit of time and fraudulent people are not interested to spend time and effort. Hence, your chances of getting involved in frauds are reduced.
3. Go with your Budget Plan
Advertising with CPA, you can have the ability and control to plan and allot an amount you want to pay for an email subscription or getting a form filled. You can designate the amount based on your company's advertising budget which also depends on how high are the chances of getting conversions and revenue out of it.
Benefits for Affiliates:
For an affiliate, CPA helps and allows gaining improved revenues and commissions without any need to create his own website, blog or any other marketing stuff.
1. No Need to Generate purchases to Earn
Using the CPA advertising, the affiliates do not need to generate purchases to earn commissions. Affiliates can simply earn revenues by making users click on the advertiser's ads or links, or prompt them to fill a form on a website and subscribe to the advertiser's updates. This avoids the need to vigorously force users to buy a product or make them pay to become a customer for your vendor.
2. Earn without owning a Website
When you start working with Cost-Per-Action, you do not need your own website to generate revenues. You can even advertise by using social media platforms like Facebook, Instagram, Twitter, LinkedIn, etc. to generate traffic to the merchant's website. This reduces their complexity and effort at work.
3. Generate more Revenue
Among all the advertising models, Cost-per-Action offers best revenues. For affiliates, this is an added advantage where they do not have to make any investment to earn, not even a website is mandatory. CPA can help you earn a simple action as a click to much bigger actions like making a purchase, generating sales or any other long-term actions. The amount they earn varies depending on different actions, i.e. for generating an ad-click; it is $2-3 approximately while for converting a visitor it is $150 approximately.
 Conclusion
Cost-per-Action is a quintessential metric for determining true ROI. Any campaign receiving a dozen of millions of clicks is not successful if it doesn't generate revenue. You need to learn what works for you, and what strategies can make your businesses go for a toss. With CPA, you can diversify your advertising methods. You get to know that some products or services do better with a campaign A and others do best with campaign B. So leverage the power of this metric and choose what fits the best for you.