Blog - It All starts with the Content: Social Media Content Optimization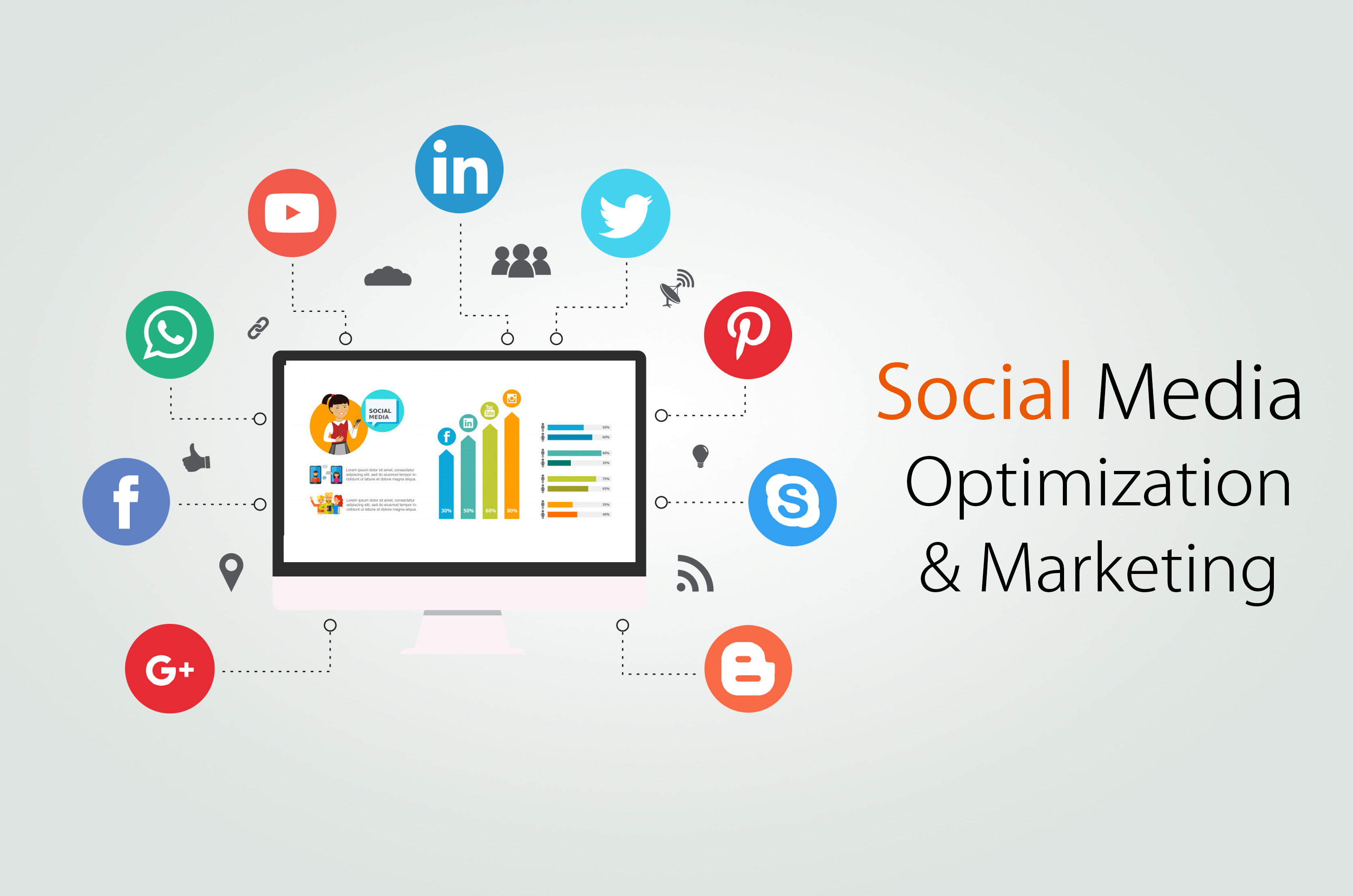 Today, there are a lot of marketing options available to the digital marketers like Social Media, Content Marketing, Email Marketing, Search Engine Optimization, Blogging, etc. But there are many questions and confusions that hover in minds of the marketers, for example, what content to publish in the emails, how to generate more qualified traffic, how often to publish posts on social media channels, how to optimize content for SEO, etc. These questions often kill time of marketers today and yet they fail to understand what is good for their marketing campaigns and what's not!
Well, when we talk about marketing, there are 2 main things to ponder over –  obviously, first is Content which should be of high quality, relevant and desirable by the audience and second is, the Platform where this top-notch quality content would be published for your audience. The content varies depending on the niche while the platform varies depending on the marketing strategies opted by the marketers.
In this blog, we are primarily focusing on social media platforms and how can we optimize its content in order to lure more audience, increase conversions sky-rocket the sales in your business.
Techniques to Optimize Content on Social Media
1. Plan and Schedule the content in advance
Marketers who make a consistent plan to schedule their social media content have always known to achieve better results than the ones who do not have a well-defined plan. Well, no one can deny the fact that planning is mandatory for any campaign to taste success. There should be a defined, approved well-in-advance planning of what content will be posted on which social media platform and when? When we say "When", it cannot be just any time of the day. In fact, you need to understand your target audience and have a clear knowledge of the time when the majority of your audience is active, as that would be the right time for you to post your content.
This schedule should be made prior to at least 7 days before you start posting content on social media.
2. Use High-Quality Visuals
Well, using high-quality visuals can be powerful for any marketing campaign, not only social media. It has become one of the key strategies to achieve marketing goals, especially on social networks. But you need to ensure that the visuals are relevant to your content, of a great quality and don't kill the response time of your website.
Another important aspect to note here is that the images and videos that you use should resonate with your audience whom you are targeting. For this, you need to first know who your audience is. Your visuals should be carefully selected to evoke a response from the specified audience.
3. Optimize the CTAs on your Social Media Handle
Again, CTAs or Call-To-Actions play an important role in triggering a response from the target audience.
Introducing a CTA in your social media posts can improvise your sales up to 20 times more. But, there is a catch! You should know what to write on the CTA button inviting your audience to take an action, that too immediately.
For example, adding text like "Visit our site for more info" would let people know that you own a website, and if they like your content, they would definitely visit your website, subscribe and BINGO there you got a lead! If they don't immediately buy your product, still you managed to capture a lead here.
4. Use Hashtags
Nearly all the social media platforms leverage the use of hashtags which has evolved as a potential element in the social media marketing campaign. Twitter, Instagram, Facebook and many others integrate the use of hashtags in some or the other way.
The use of hashtags simplifies the process of tracking people, groups, topics, forums etc. Not only this, they help you to categorize your posts and content and make it an easy-to-find channel. So basically, hashtags optimize your social media posts by extending the reach of your business, brand and making your content easy to search.
5. Test your Headers
Attractive, eye-catchy header is the first thing that a visitor notices in your content based on which he decides whether he is interested in it further or not. Thus, it becomes very important to make necessary variations in the headlines of your posts regularly (once every day is preferred if you post 3-4 times a day) to give a fresh look and feel to your content.
Conclusion
Social media optimization is a process to strategize your marketing goals in order to grow your company's presence on social media and target your audience using various techniques listed above. This helps to strengthen customer relationships, generate more leads, build brand recognition and attain more visibility. So don't wait and implement these techniques TODAY to see higher conversions and sales.