Blog - Invigorate the Engagement of your Brand: Follow these Quick Tricks and Tips!!!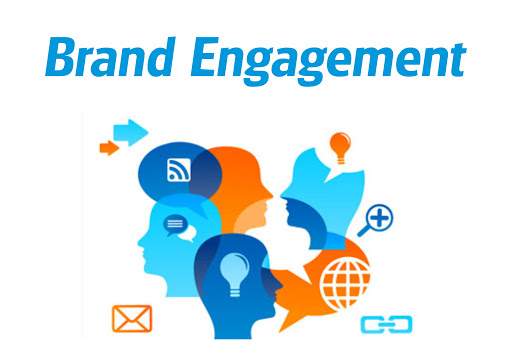 Brand Engagement is the process of building a rapport, an affinity between a consumer and a brand, which is a key objective of marketing effort, primarily Brand Marketing. This is an emotional connection and a pledge to a brand. Brand engagement is the loyalty to a marketing plan taken as a vow specific to a brand. This is a method to try to get a customer engagement with the brand. And, it is something more than brand awareness.  Brand engagement goes parallel with customer engagement urging the engaged customers to convert thus increasing revenues, profitability, and market share.
Top 4 Components of Brand Engagement
When we talk about Brand Engagement, it is not only the emotional connection that binds the customers and the brand, but it is also about the factors that build up your brand commitment. There are 4 major components of building a Brand and alluring customers towards it:
1. Perception
This is the primary component of Brand Engagement because it portrays your brand and how the audience perceives it. It is highly significant to build a flattering perception of your brand by building a professional website, and using social media platforms to let the world know how well you exist!
There are many brands which have built their market presence in a number of ways. If they deal with 'N' category of products, they have ensured that they are recognized and perceived by those 'N' numbers of ways, which has helped in its brand positioning.
2. Communication
Communication is the Key to Brand Engagement!
Double check on how well your marketing team communicates with your Brand. Big brands mostly rely on the Data Analytics to steer their brand Engagement. But for the minor brands, which are yet trying to become hit, communication plays a very important role. There should be a strong, clear and efficient communication between the customers and the marketing team, in order to vocalize the thoughts, plans, and actions well. You need to analyze your engagement process, understand and evaluate certain aspects of the FAQs which are asked by the customers mostly, which marketing campaign leads to higher levels of communication, etc. These answers would be helpful while evaluating and analyzing the brand engagement process.
3. Experience
Believe it or not, your future is dependent on your past and present, to some extent at least. The past experiences that the users share with you drive their future engagement with you. Every business tries hard to be successful by paying heed to customer's interests, and choices. But if you go an extra mile and try out different ways to make this experience turn out to be better, it can be a brownie point for customers to engage with your brand. This can enhance your future prospects and their experience with your brand, leading to more engagement and involvement.
4. Promise
Whenever a brand is built, there is something called 'Brand Promise' which is created. It becomes utterly crucial to living up to this promise, especially while dealing with the Brand Engagement. This promise determines what your clients can expect while engaging with you, the level of service you will offer, and the benefits which they will get if they engage and invest in your brand. And it is mandatory to live up to their expectations and fulfill your promises. This would build customer trust and support and will help your prospects to associate with you not only in the present but in future as well.
Quick Tips to Improve Brand Engagement
1. Enhance your presence Digitally
Having a digital presence in the market is important for any business to blossom. This can be done using Content Marketing, Mobile Marketing, Social Media marketing, Advertisements, blogging and many other ways. But, it is important to note that the content you provide or post should be interesting and relevant to your target audience leaving everlasting effects on them.
2. Engage through Social Media
There are various social media platforms like Facebook, Instagram, Twitter, LinkedIn, etc. where you can market your products and publicize your brand. But when it comes to Social Media, you need to be very responsive to your followers and should post and update content regularly. You also need to create a correct balance between what to post, when to post and how often to post your content.
3. Gain Customer Feedback
Every business has a scope for improvement. And improvement happens only when the flaws are known. Customer Feedback drives this wheel of improvement. And hence, every business should provide the option of gaining the customer feedback of the product and share his purchasing experience to progress on the page of improvement.
 4. Package your Brand with Offers
Brand Packaging is also important for Engagement. It is recommended to offer exclusive deals and discounts on your product packages to grab customer attention. You can even offer early bird discount offers to your products, which will urge the viewers to take an immediate action and buy from you which will keep them engaged with your brand.
Conclusion
The baseline is – Brand engagement refers to the commitment that your brand fosters with your clients. It plays a significant role in establishing your presence and recognizing you globally. Thus, you need to analyze the key action items to enhance your brand engagement in the market to head your business in the correct direction.