Blog - How to Stay Ahead in the Game of Digital Marketing?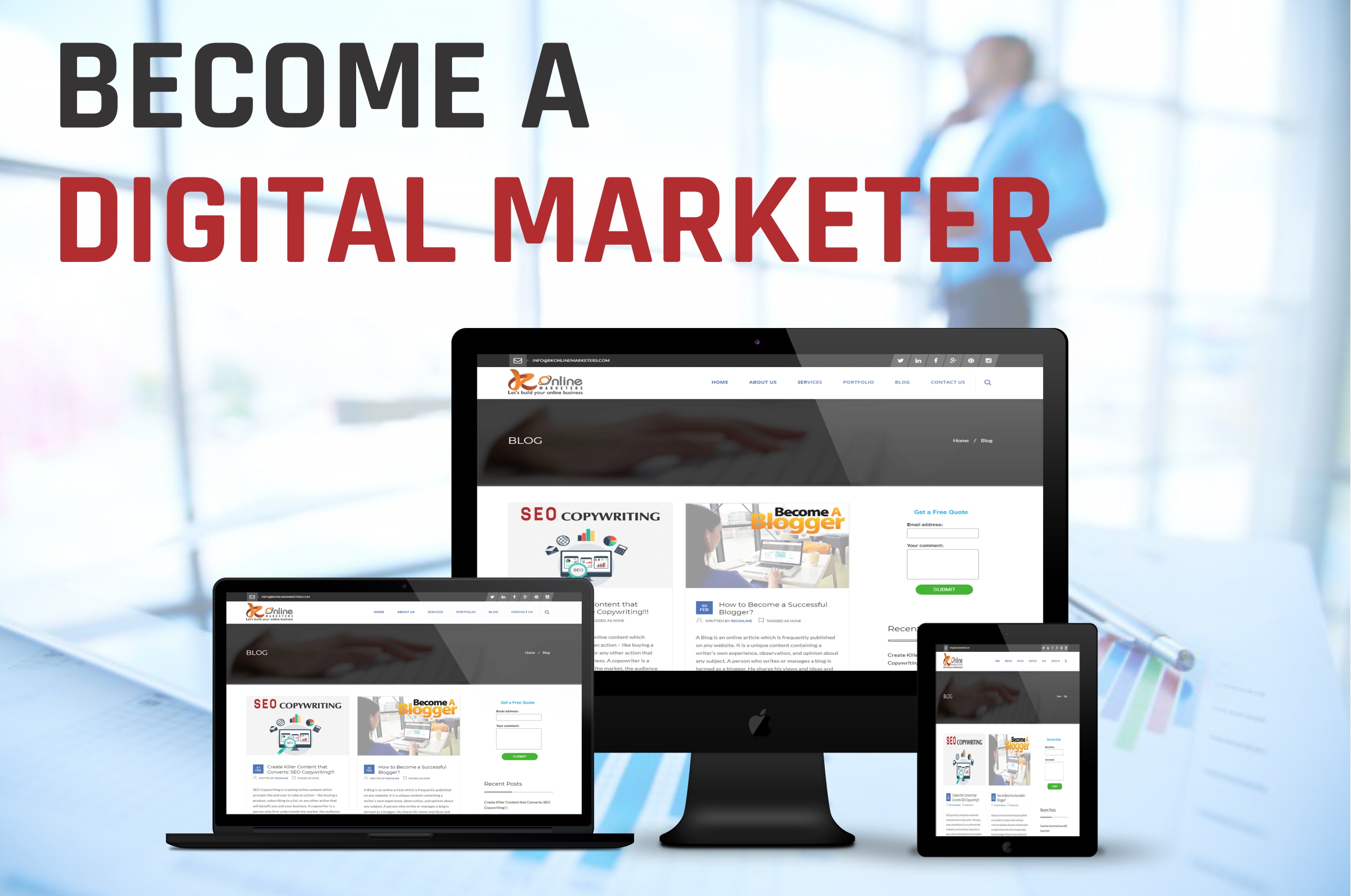 With the expansion of global users leveraging the powerful platform of digital media, organizations are visualizing a significant impact on their business growth. All the business objectives like Sales, Marketing, CRM, Product Development, Research & Development, etc. can be easily fulfilled by the medium of Digital Media.
Digital Marketing refers to the promotion of business and brands on digital media. And Digital Marketers are responsible for all of this! They execute marketing campaigns across various digital channels like email, website, blogs, social media, etc. and drive lead generation and conversion. It should be noted that the best form of digital marketing is done in-house and cannot be outsourced to any Digital Marketing agency for any reason.
How to become a Successful Digital Marketer?
1. Stay Updated
To become successful in any business or even job, it is really important to be updated. And Digital Marketer is no different. You need to be on top of latest trends of marketing, research about them and build awareness about any and every latest change that is taking place. For example, many social media apps keep tweaking their platforms and algorithms and update them regularly. So you need to be aware of all such latest developments and updates.
2. Build Strong Networks
Here, Communication is the key. This means you need to be vocal to people around you, and ensure that you have a network of talented people around you with whom you can meet and discuss the latest developments and trends in the market. This would be helpful when you fall short on ideas or when you run into problems. This would also help open new doors and opportunities for your marketing career. Set up regular meeting and conferences with other digital marketers in your niche and nurture strong relationships with them. This would also enhance your skill set.
3. Create Personal Projects for Testing
Now it isn't always necessary that if plan A works for somebody else, it make also work for you. Opinions of industry leaders do matter but they do not always emerge out successful. In such scenarios, it is advisable to try out new ideas and implement them on your own personal and internal projects. Every digital marketer should implement his ideas and test out theories on an internal project and should be accountable for its success or failure.
4. Understand the Concepts and Terminologies
In the stream of digital marketing, you will come across multiple terminologies like PPC, SEM, SEO, CPC, etc. It is important to note that all these refer to a different concept which should be very clear for any digital marketer. Only when you understand the concepts, you can effectively implement them in your marketing campaigns. The ability to analyze and implement them, with an understanding of the elements which worked out and which ones failed in your campaign is dependent on your ability to understand the technical aspects of the industry.
5. Establish your Individual Online Presence in the Market
To be a successful digital marketer, it is almost mandatory to build your visible online presence in the market. Well, the reason is simple. If want to portray yourself as a person who can build somebody else's online presence, you need to prove your efficiency to do the same for yourself first. If you have your individual visible presence, may be on social media, you definitely have the potential to duplicate the same for the organization or business you work for.
And additionally, this may be helpful in building networks and establishing relationships with other digital marketers, who may even promote you across the right platform.
6. Blogging
Start Blogging! Research a topic daily or weekly and start writing about it. This would enhance your research and improve your knowledge. Also, posting this content on your website, or social media would grab the attention of business owners and other digital marketers. Writing helps you understand better and express your ideas efficiently. Apart from this, it can be a source of additional income for you and you can even brag about it.
Conclusion
For any digital marketer, it is very important to familiarize himself with the latest marketing fundamentals and platforms. Identify your skills, strengths and then master your research and reading to become a successful digital marketer.
Good Luck!