Blog - How to Become a Successful Blogger?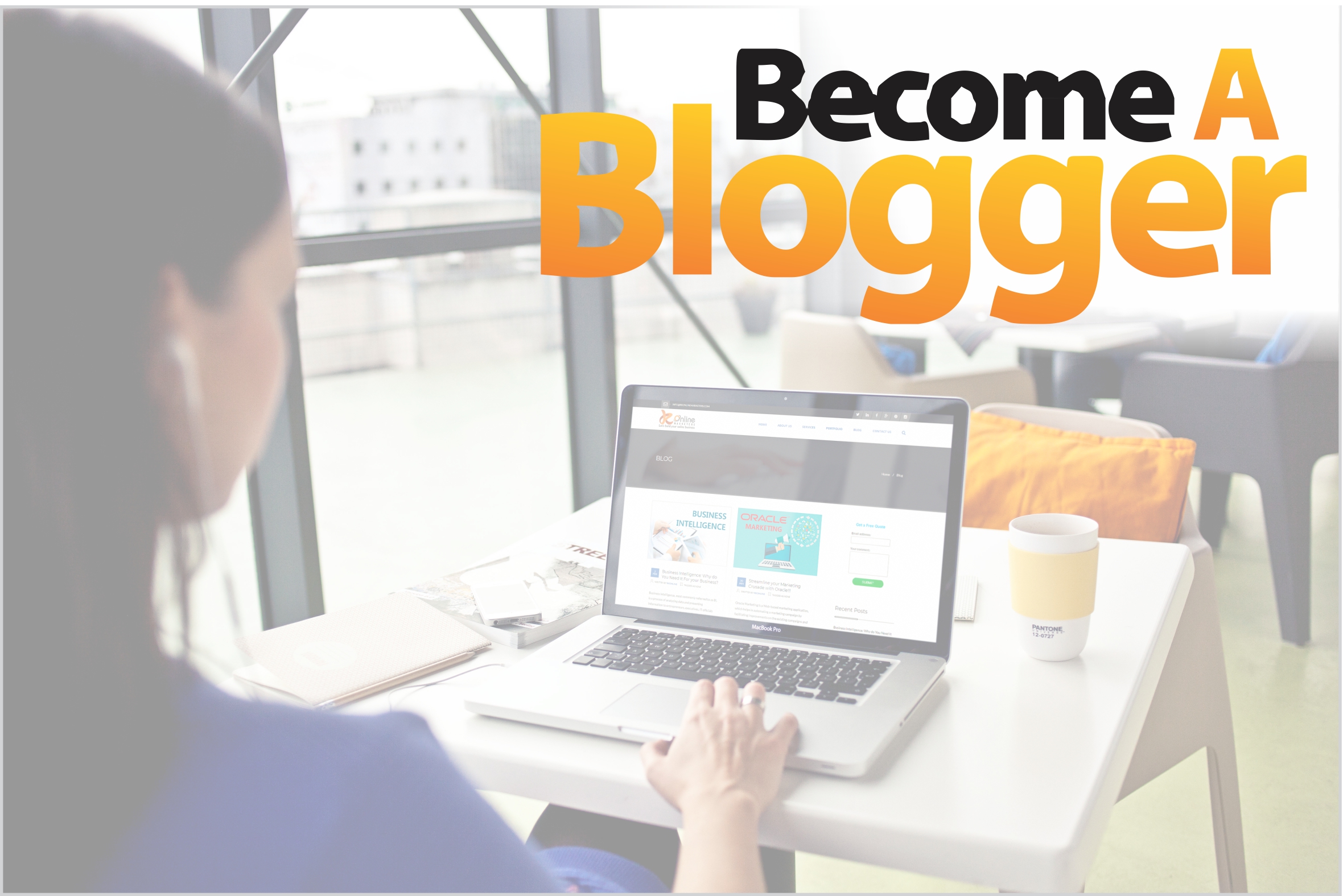 A Blog is an online article which is frequently published on any website. It is a unique content containing a writer's own experience, observation, and opinion about any subject. A person who writes or manages a blog is termed as a blogger. He shares his views and ideas and thus expresses himself by posting content relevant to his niche or subject.
Blogging has given an amazing opportunity to bloggers who share their views with millions of people across the world. It is a global platform to voice out thoughts, get feedback and gain insights from experts or pro's who read your content. Blogging is also a money-making magnet which does not need any basic investment. All you need is some basic pre-requisites like a domain, website, and a platform to post your content. And apart from that, you need to have the skill to write and express your ideas.
How to Become a Blogger?
Well for most of you, it might be sounding quite difficult and scary to start your own blog. But in reality, it's quite easy. Most of the people are clueless and fail to understand from where to start, so for those, we have brought a simple step-by-step process to start your own blog:
1. Choose your blogging platform
Selecting a platform where you want to build blog is the first thing you have to do. WordPress is a massive platform to build your blog and even the most recommended one by most of the bloggers due to its user-friendly interface. It comes with a countless number of plugins thus providing infinite ways to design your blog.
 2. Get a Domain for Hosting
Writing good content and being unable to post it- sounds a bit unfair. Hence, it is very important to buy a domain and get it registered. Registering a domain reserves it so no one else can register it. It is through your domain where you can host your website and post your blog, which is the step 6 of this section. It is recommended to choose a domain name which is simple and easy to remember, and not complicated.
 3. Select a theme
Picking a good theme according to your blogging niche is highly important. It gives the desired look and feel to your blog. For the non-coders, theme plays a significant role in making your designs work. And you just have to pay once to buy a theme, and then it can be useful for a lifetime.
 4. Use Plugins
WordPress offers a wide variety of Plug-ins to upgrade the look and feel of your website and blogs without any hassles. Most of the plugins are either free or bear a very reasonable price. There are approximately 10,000 plug-ins available for WordPress which can be installed and used. To sum it up, plugins help you to play around your website without being a coder.
 5. Write Unique Content
Blogging is all about authentic and unique content which you provide to your readers. It is expressing your own thoughts and ideas about a particular subject which are shared on the Web across millions of people worldwide. Hence, it should be exclusive and have enough potential to grab the attention of your readers. You need to provide a reason to your readers why they should come back to your blogs and read them often.
Also, in addition to the content, it becomes essential to design a high-quality image which would be posted on your blog. This image should be relevant to your blogging subject or topic and should include good quality graphics to grab attention.
 6. Post your Content
Once the content is ready and written, just post it on your blogging platform depending on your choice as mentioned in step 1. Add the image along with the content to make it more fascinating for the users. Add captivating blog caption, set the alignments and just publish your content.
Tips to Remember while Blogging
1. Research before you write
Irrespective of niche, it is very important to do a thorough research on the subject which you are blogging on. You need to be well aware of the latest updates on the subject, its pros, and cons, features, basically everything.
2. Post Regularly
Posting your blogs regularly is a must. You cannot be lazy or busy to not publish content regularly. You should post a blog weekly in order to give your readers more content, thus giving them a reason to visit your website often.
3. Create original content
Writing original and high-quality content is another very important tip to become a successful blogger. You need to write something which is currently trending keeping in mind that your readers find it unique and distinctive.
4. Make short posts
You should have the art of expressing your thoughts in a concise and precise manner. If you are lagging on this, ensure that you learn this technique. Generally, the bloggers keep on adding content which is redundant and even divert from their subject which annoys the readers and eventually turns them off.
5. Constantly Interact with your Readers
Blogging is a two-way communication, thus making it highly crucial for you to interact with your readers. There can be multiple ways to interact with them like asking them to provide feedback in the comment section of the blog, asking them to visit your website, or avail a service or buy a product (if relevant to your niche), etc. You shouldn't forget to reply to their comments or questions which they ask.
Conclusion
Nothing is impossible in today's world. And so is Blogging! It is the easiest way to earn money and get rich overnight. Just follow the above steps and remember these tips and tricks and no one can stop you from earning a handful of money and become rich.