Blog - Hoist your Brand and Business with Content Marketing Strategy!!!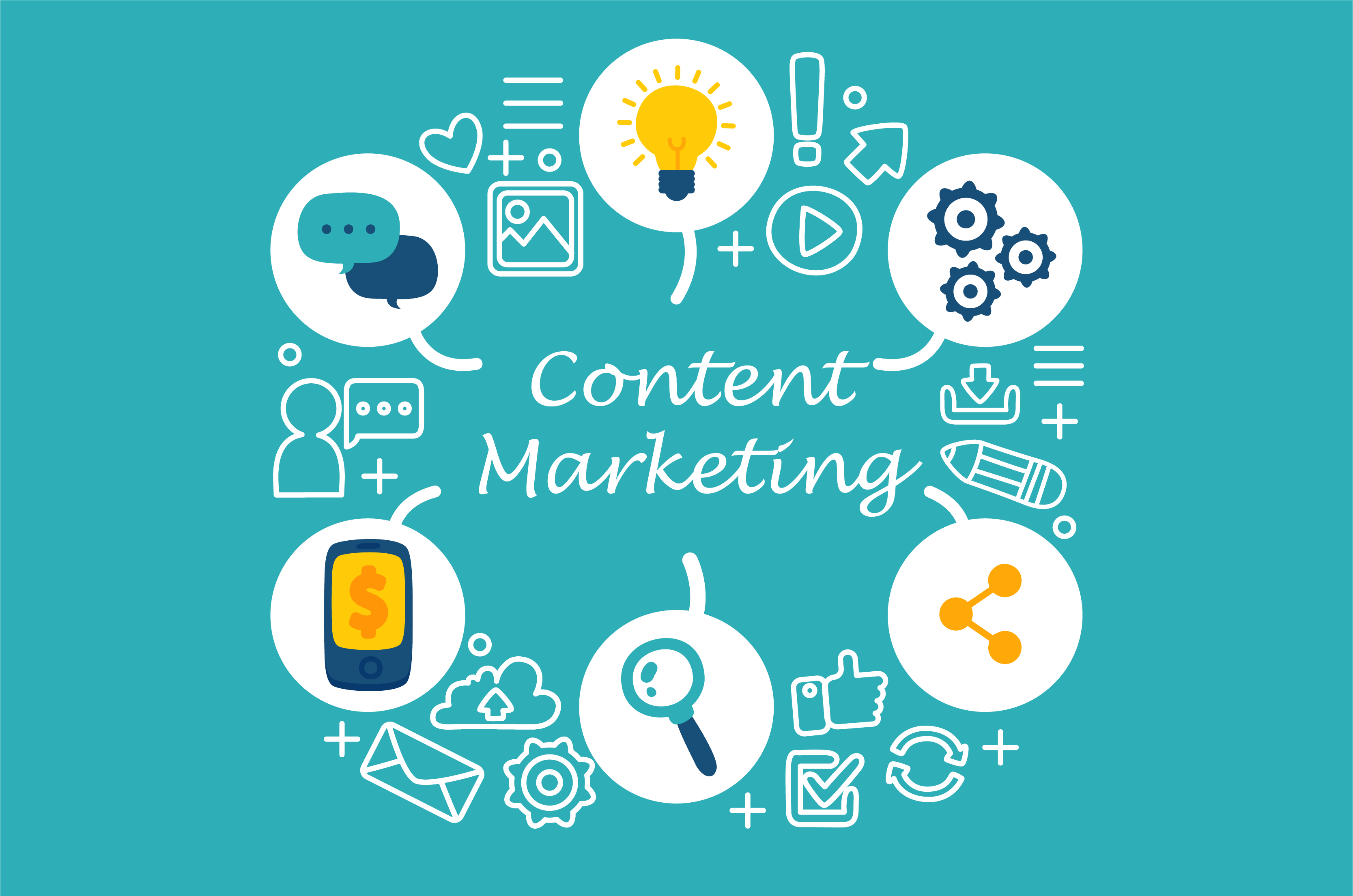 Content Marketing refers to creation and sharing of valuable content with your audience having an aim to attract visitors and convert them into customers, then eventually into repeated customers. The content that you share should be relevant to your business and the products you offer. This is a marketing strategy to notify your audience about your business.
Content Marketing primarily focuses on creating and publishing authentic and useful content to its target audience. Many businesses use Content Marketing to increase their sales online and generate more leads. Generating more leads helps businesses to grow their email list and expand their customer base. Content Marketing is an extensive platform and therefore helps in enhancing a brand's personality and making it more popular among the audience. With the potential of content marketing, consumers gain valuable information and create a willingness to purchase your products or do business with you in future. This helps you to build an extensive user base which may eventually convert into customers for you.
A powerful and influencing content marketing strategy involves several kinds of content types:
1. Ebooks
An Ebook is a document intended to educate the readers with some valuable information about a topic. It should be narrative and should include some fascinating visual designs to ensure that the readers do not find it monotonous or boring. It should also be kept in mind that the language used to narrate content in an Ebook should be simple to read and understand and at the same time conversational. It should not complicate or confuse the readers or turn them off.
2. Cheat Sheets
Cheat Sheet is a short document consisting of a concise summary of a topic which can be used for quick reference. It is just a 2-3 page document which is mainly comprised of text alone and not visuals. Hence, it is important to make it formatted and aligned to make it easy for a reader to understand the content without any difficulty.
3. Blogs
Blogging has become an important aspect of business marketing strategy. Blogs can be used to promote your business and even cross-promote other businesses. They should be regularly updated with the latest information related to your products and services.
4. Slide Decks
Slide decks or presentations are an efficient form to deliver content by chunking down large information into small-sized pieces. Your slides should be simple to convey the information in a clear and crisp format.
5. Videos
Recording High-quality videos and sharing them with your audience can create a buzz about you in the market globally. You can also use YouTube to make your videos go viral, get more views and generate traffic.
6. Case studies
Building case studies with real and interesting life incidents can make your content look realistic and lets you focus on the value of results.
Content Marketing and it's integration with Search Engines
Integrating your content with some of the Search Engine best practices can list and rank you higher. It can increase your website's position on Search Engines.
1. Use Efficient Keywords
Identify and select effective keywords in your content, webpages, page titles and headers, but don't over-use them. Using appropriate keywords on your website helps visitors to land on to your page to exactly find what they are looking for. This would also reduce the bounce rates and help in SE ranking.
2. Enhance the Use of graphics and visuals
Make use of good quality visuals and HD graphics on your websites to lure customers. Even Search Engines love videos and prefer such websites over the regular ones when it comes to rankings.
3. Provide quality content
You need to ensure that the content which you are offering adds value to the user and serves the purpose for which he arrived at your webpage. It should answer his questions and should have the potential to end his search on your webpage. This is also favored by Search Engines as they track the exits and the bounce rates for analyzing your rankings.
Top 4 Benefits of using Content Marketing for your Business
1. Better Visibility on Search Engines
Sharing or Publishing useful content on blogs, social media, and websites or directly offering it to users through emails helps you to gain more opportunities to get yourself ranked higher on Search Engines. Enhancing the use of keywords in the content that you share can open the immense realm of your noticeable presence on the search results page, thereby uplifting your listing on SE.
2. More Traffic
More content definitely implies more traffic – both referral and social traffic. Referral traffic is generally directed to your website when you engage with other businesses through Affiliate marketing, JVs or through any other contribution. This becomes an opportunity to earn new visitors and followers on your website and get business from them. Social Traffic, as the name suggests, is generated when you socialize your content on various platforms like Facebook, Instagram, Twitter, LinkedIn, etc and get followed or shared by new users regularly.
3. Improves Brand Recognition
Once readers go through your valuable content, they find it helpful and informative and then suggest it to their friends or colleagues. They start promoting you and think about you. This establishes your presence on various platforms – social media, amongst affiliates and other networks.
4. Quality On-site content
Focusing on content marketing lets you post more valuable content on your website. You do it with a mindset that you need to attract your customers and make them happy with the content that you offer and then you start doing better each day. You give your customers a reason to stick to your website which leads to more conversions and hence more revenue.
Closure
Content Marketing is cost-effective, safe and beneficial for your business. It helps you with almost everything– from getting more traffic to higher conversions, building customer trust and support, basically, everything! Yes! So invest your time and money in Content Marketing, because there is absolutely no reason that it should be out of your scope…