Blog - Have a Lock on Mobile Marketing to Build Massive Income!!!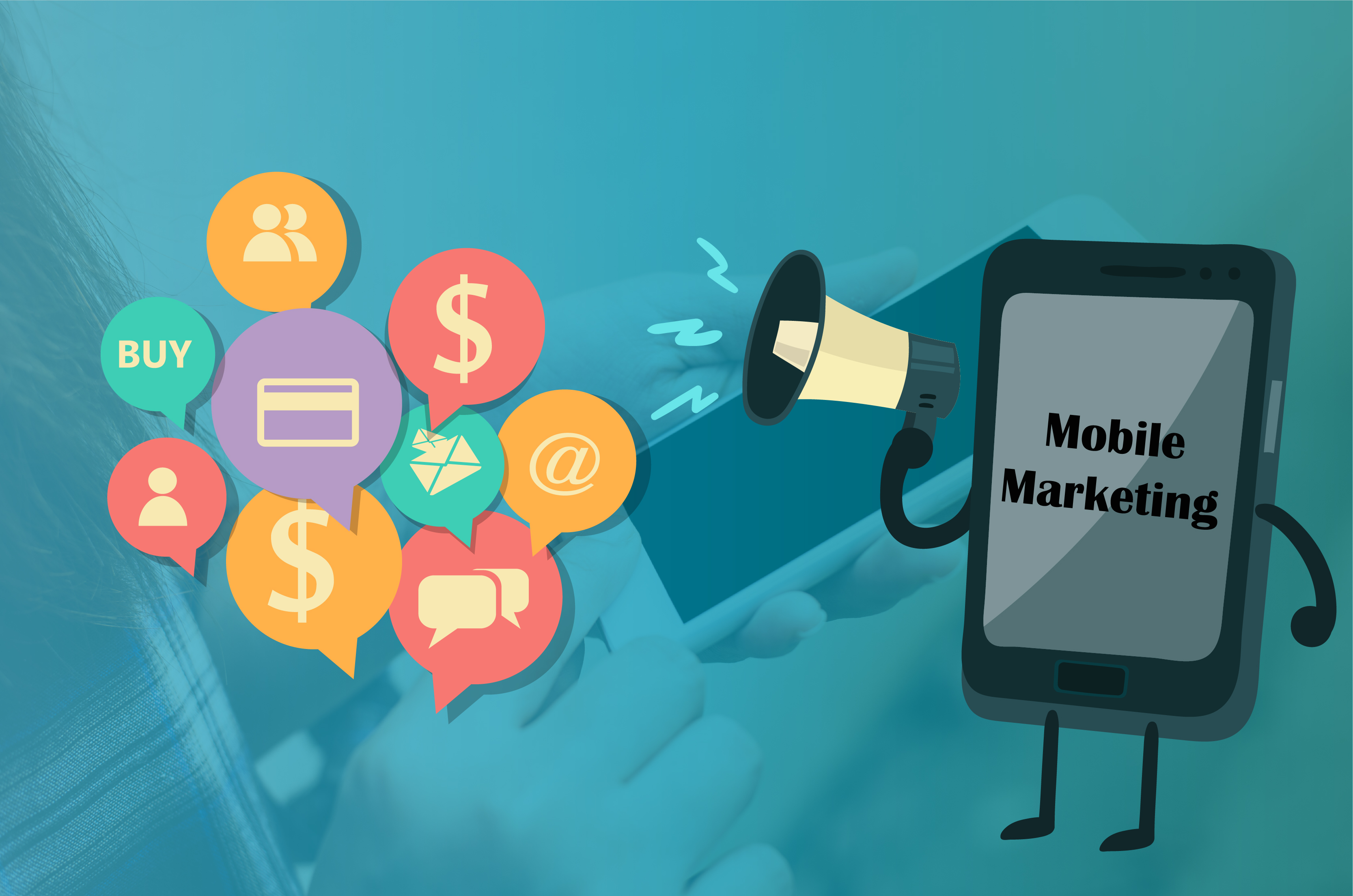 Mobile Marketing is a digital marketing strategy which aims at reaching a target audience using their smartphones, tablets or any other mobile devices through websites and social media. Desktops and computers have almost been replaced by smartphones and tablets. The Reason is simple; everything done through desktops is now readily and more conveniently done using smartphones, from opening an email to surfing the Internet for your own cause.
Mobile Marketing provides customers the ease to promote their goods and services through a pocket-friendly and a portable device.
According to a recent consumer survey, 88% of Internet users own a smartphone. This proves the fact that Mobiles have proven to be more effective to connect people to the Internet, better than smartphones. Mobiles are the future of marketing and if you are not already implementing some kind of mobile marketing strategy, you are already lagging behind.
There are various types of mobile marketing strategies that you can implement to improvise your sales and cast a better impression on your target audience:
1. SMS or Message Marketing
Marketing through SMS's got its popularity in the early 2000's when the businesses adopted messages to send off content to promote their products and it is still on!!! SMS's are highly convertible -On an average, they are read within 4 minutes after being sent. Rolling out SMS has been very popular in the field of Mobile Marketing industry. It just requires a user's mobile number and the marketers to send them the promotional offers, or make them aware of your latest launches.
2. Email Marketing on Mobile
Statistics say that up to 65% of the emails are opened on the mobile device instead of desktop sites. This means that the power of a mobile is already to be equipped with Email. With this arises the need to focus on mobile email list growth. This can be done by encouraging people to opt for your mailing list just when they are using mobile to visit your websites or making a purchasing decision. With the excessive use of Email marketing, even the process of CRM has come to an ease where the users can directly see an email notification on their mobiles when their product related issue is resolved. There is no need to wait and get back to your home to check the status of the issue.
3. Marketing through Push Notifications
Push notification service is a platform which enables the third-party applications to send notification data content to users who have installed their applications and are using it. This is available in both iOS and Android smartphones with different names but serves the same purpose. Through such notifications, a notification or a message pops up on the user's smartphone who have installed the application. This builds an interest in the users to check the notifications and gain an insight into the latest app updates. If a user clicks on the notification to check the update, he gets redirected to the app resulting in traffic and lead generation.
4. App-based Marketing
With the increasing number of mobile users, the app usage has also increased. This has been a keen point of interest for the marketers to promote their products. Here what is important to note is, you can create your own marketing apps and also use the existing ones to promote your brands. Many apps provide the feature of advertisement marketing which can be leveraged and integrated into your marketing campaigns seamlessly.
5. In-game Mobile Marketing
In-game mobile marketing refers to ads that pop-up on application games played on a mobile device. These ads show up as banner ads, full page image ads, and even video ads.  The content of in-game mobile ads should be powerful to distract users from playing their favourite games to driving them to your websites to look at what you are trying to show through your ad. It takes a great deal to distract a user from his game and grab his attention towards your advertisements. Advertisers need to pay some money to have their products featured in the mobile games.
6. Marketing through QR codes
QR codes have been progressing well and are taking a lead in marketing. These QR codes in form of 2D image, are scanned by users, who are then navigated to your product website to which the QR code is attached to. This comes as a mystery to the users, who are eager to know where they will be jumping onto next.
7. Mobile Search Ads
Mobile Ads are simple Google Ads which are built for mobile with click-to-call actions and few add-on extensions. These ads appear on mobile app whenever a user is browsing through it and claims to divert a customer towards the content what you are trying to focus on. These can be anything related to a new launch, new update of any software, company's expansion or merger, basically, anything that can drive a user's attention. The user, in total excitement, tends to click on such ads to read and know about the latest happenings around the globe – leading to more conversions and higher sales.
The game plan of mobile marketing doesn't ever stand out alone; it is a blend of Social media marketing, Search Engine Optimization, Email Marketing and much more. This is a channel to reach your audience which has a mobile in their pockets 24*7, a mobile which sits with them next to their bed and is checked throughout the day. This makes marketing with mobile very significant to reach your next level of customers. And once you reach up to that level, you are all set to take off on your sales and profits….