Blog - Formulate your Marketing Strategies with the potential of Mobile Apps!!!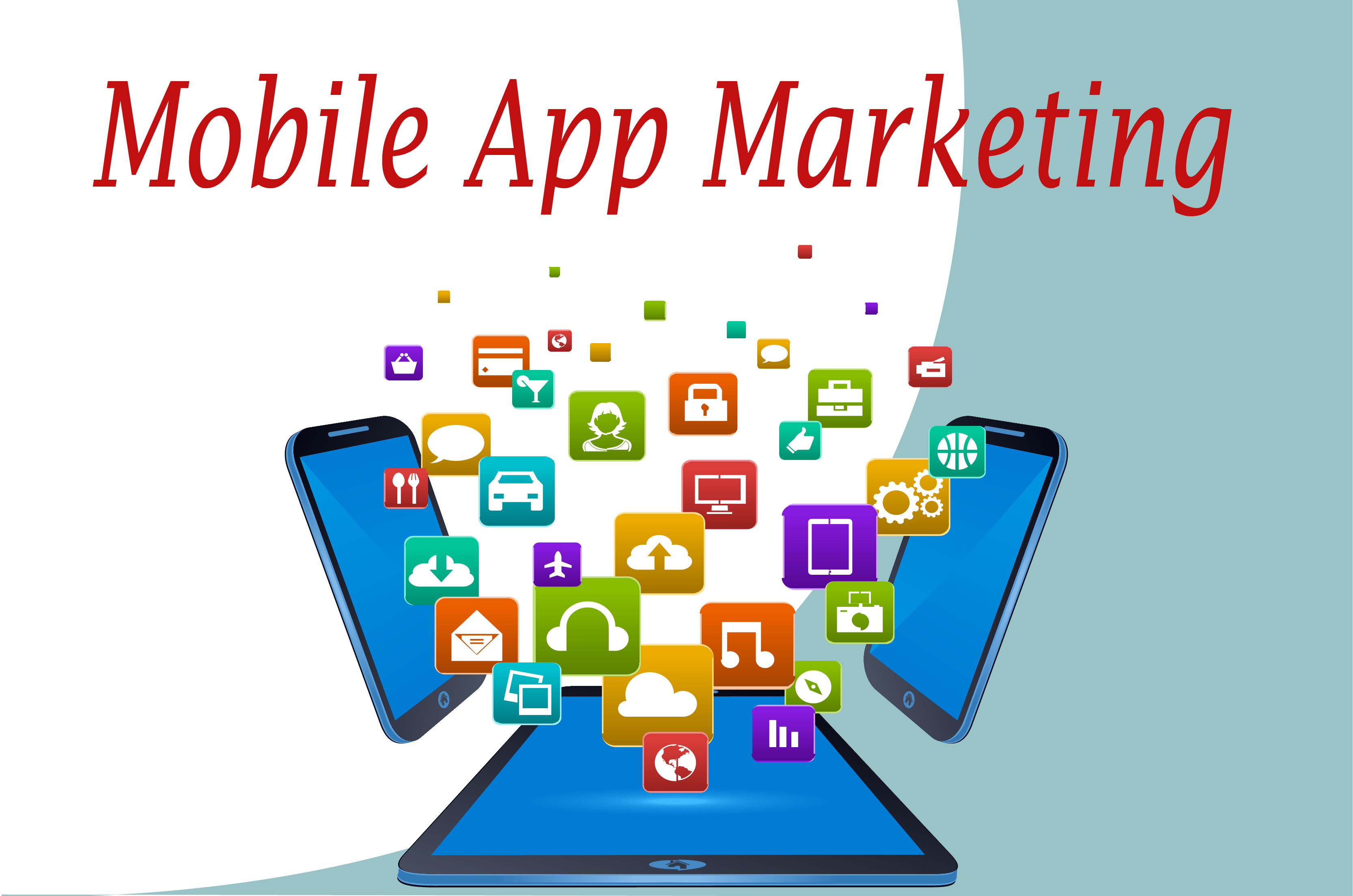 Mobiles are all in your pockets today, isn't it? And aren't you already leveraging the apps available across all the mobile platforms iOS, Android, Windows etc?
Well, if not, then it's the time to do it right now! Across the globe, Businesses have migrated from the physical world of marketing to the immense mobile realm. And to make your mobile app successful, you need to implement the latest mobile app trends in your business. The major drawback which businesses are facing with mobile apps today is that, even though the users are spending 90% of their time on mobiles using the apps, but the majority of that time is invested hardly on 4-5 apps. Not every app is installed or used by the users; the majority of them are simply downloaded and not even seen.
To avoid this heart-breaking situation, businesses need to take a step forward and understand the latest market trends and plan out new strategies to stand themselves out in this huge pool of competition.
Mobile App Marketing – An Overview!!!
Through mobile app marketing, it is very convenient to interact with your users through their lifecycle – right when they first hear about your app, to when they become your regular customers.
Mobile app marketing has a sequence of funnel stages: Acquisition, Activation, and Retention. Let's understand these stages below:
1. Acquisition
This is the preliminary step of your Mobile App Marketing Funnel. And the most difficult too! Here you interact with your customers for the first time and convince them to download and install your app on their mobile phone. It is important because your app has to find a place in a user's mobile by competing against the huge number of mobile apps available in every niche.
2. Activation
This is the second stage of the funnel. Usually, the activation process varies across different apps, because every app has a different strategy to attract the customers. App activation is defined as the process by which a business marketing team influences a user's first actions on your app – like updating their email addresses on their profile, making the first purchase, etc.
3. Retention
It focuses on converting a customer into a regular one – to make the app a regular destination for any user. This is a key factor in calculating the lifetime of a customer.
All the above stages involve different strategies required for a successful mobile marketing app campaign.
Why are Mobile Apps Necessary?
Mobile Commerce is growing faster than ever before. There are multiple benefits of using Mobile Apps for expanding your business –
1. Geo-Targeting
Integrating Geo-location technology with your mobile commerce apps, you can easily target customers close to your store location. Based on your customer's location, you can send content to your customers via mobile apps. This would help the businesses to reduce their advertising cost and deliver target content to consumers at correct time using the powerful feature of push notifications. The combination of customer geo-targeting with push notifications empowers you to immediately send special offers to your customers.
2. Amplifies shopping experiences
In today's fast world, everybody looks for options to save their time by optimizing the available resources to their maximum. And mobile apps are no different. Apps are faster than desktop or mobile websites and are easier to use. it saves a user's time if not during the first purchase but definitely during his next purchase as there is no need for the customer to fill-in his details like Name, address, Zip, Contact number even the payment options as they are auto-saved in the user's profile.
Another important thing to note this is that even though these details are auto-saved including the payment details, still it is safe and secure. All the mobile apps have strict security provisions for customers and ensure that no information is leaked to any third party or businesses.
3. Exclusive Loyalty programmes for Mobile Apps Users
In order to lure more customers, the Mobile Apps generally offer exclusive offers to loyal customers. These offers can be of various forms like providing instant cash back on transacting through mobile apps or earning loyalty points redeemable on the next purchase, or anything else to attract customers and make them happy. So, it primarily focuses on offering reward programmes to customers on their purchases.
Few businesses also combine their app referral programmes with their reward programmes thereby appealing to their customers for referring their apps to their friends, relatives, and colleagues and to promote more.
4. Enhances Customer Support with Apps
Mobile Apps provides enhanced customer support to businesses through its customer relationship management feature. These days, businesses are working on improving the Customer Relationship Management to serve their customers better. This is achieved by introducing the live-chat feature in their apps. Through this feature, a customer can trigger a query and get an instant response to it by one of the customer support executives. Hence, by implementing this there are high chances of reducing the cart abandonment.
Moreover, adding this feature to the Mobile Apps also provides an option to the user to use this service anytime and anywhere without wasting time to walk into the online store to get his query resolved or waiting long hours to get support on his issues through the customer support representatives.
Tips on Latest Mobile Marketing to Boost Conversions
To stay in the game of mobile app marketing, it is really important to focus on alluring new users and keeping the existing users happy and engaged on your app – with the urge of generating revenue from both new and existing users. We are bringing you few tips to boost your conversions and make your mobile app successful-
1. Focus on User Engagement rather than App Installations
People love simplicity! Users prefer a mobile app which is easy to download, install and use. They do not want complicated apps which are difficult to understand, having typical installation process or after-installation process. If you do not make it simple, then they will easily switch to some other app as they have plenty of options to choose in every niche!
Your marketing strategy should focus on user retention and engagement rather than user activation and acquisition.
2. App Localization
Knowing a user's demographic location can be helpful for you to send him relevant information concerning the products and services. This is a chance to make them feel special by letting them know that you care for them.
You can send out push notifications or text messages to keep them engaged in your app and let them use it more.
3. On-boarding on your App
Onboarding is an important part of mobile marketing strategy as it familiarizes users with your app. While a user onboard to your app, you need to use the personal information provided by the users. You can leverage this to provide them a personalized user experience. This will make a user fall in love with your app and do business with you.
4. Use Social Media to advertise your App
Social media plays an important role in advertising campaign – not only apps but the overall advertising and marketing campaign. Social media is an excellent platform to market your app because these days every person is connected to at least any one of the social media platforms like Facebook, Instagram, Twitter, LinkedIn, etc. Thus, you can establish your presence on user's mind through these platforms and strengthen your marketing efforts.
Conclusion
Mobile Apps continue to be one of the hottest topics in the world of digital marketing. Today, mobile apps are integrated seamlessly into pretty much of everything. Hence, comprehending the power of mobile app marketing is important to generate user's interest, boost sales and conversions.