Blog - Expanding and Mobilizing Online Profits: Instagram for Business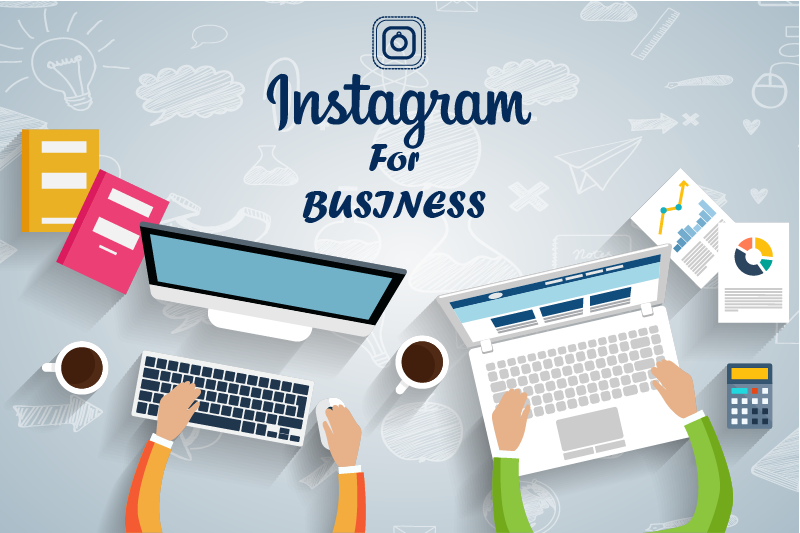 Instagram, the most powerful photo and video sharing application, has become the talk of the online market recently. It is a powerful application for registered users to post images & videos relevant to their subject. Instagram is a perfect platform for marketers to connect and communicate with their potential customers. In today's era, when marketers are looking for opportunities to connect with their audiences online and through social media, this application can help them create wonders by sharing complete knowledge of their goods and services.
As per the latest statistics, the user involvement on Instagram was 15x more than of Facebook and 25x more than that of Twitter. These stats state the fact that the people are discovering new ways to promote their business online. It helps them visualize their business on a much wider platform than any ordinary marketing platform.
Well, no one can deny the fact that the youth today has become more vibrant and enthusiastic. With increasing number of start-ups and companies, Instagram has become a potential platform to expand their business exposure to their communities. Any and every brand easily gets promoted using creative tools like Instagram Stories, where marketers are publishing more compelling content to share with the target audience.
Here's why Instagram has become more impactful in the social media space-
1. User Friendly Interface
The primary reason of Instagram having a higher user engagement is the user friendly interface of the application. Any application having lesser complexities and providing ease in usage rises higher in marketplace. It has a captivating imagery in a rich graphic format which ensures better visualizations and attracts youth.
2. Ideal platform to connect with customers
Connecting with customers is one of the most important aspects of driving a business. And what makes you boost your business better if you get this option right there in your mobile!!! Instagram provides option to customers to see valuable information on the User's profile, such as business address & contact details, and thereby, help them land at the correct place for their purchase. So, the customers can directly get in touch with the marketers and sellers using the application.
3. Better business visibility
Instagram does not only help revitalize your business but also provides a better visibility to it. It helps the customers gain a clear insight about how well your business is doing!! They can even browse through your profile to see other informative posts about your latest or upcoming launches and products.
 4. Improves Marketing strategies
Social media definitely improves marketing strategies, but not better than this wonderful app which totally fascinates and enraptures the viewer. The marketers easily reach out to their prospects by simply sharing pictures and brief content relevant to their product. Animations, images and graphics have proven to be a better medium of showcasing information which in turn helps improve marketing tactics.
5. Raises brand awareness
The world today has become more brand conscious than ever. But not all companies are big "BRANDS" when they are initially launched. But, if a company gets the right platform, then what can stop a company to become the "BRAND" name. Not only new, even the existing brands are now using Instagram to stimulate their marketing strategy.
6. Integration with other Social media apps
"Business Integrations" sounds a heavy word though, but now it not really is!!! Instagram facilitates the feature of connecting the business profiles to Facebook pages and much more. Now even an inactive user will be directed to your facebook page, if he follows you on Instagram. What better can this get to?
So basically, now you have a booster to mount your sales up and connect well with your customers. Use it to gain the necessary momentum and capture the attention of the marketers and sponsors!!