Blog - Essential Tips on Business Enhancement with the Power of Pinterest!!!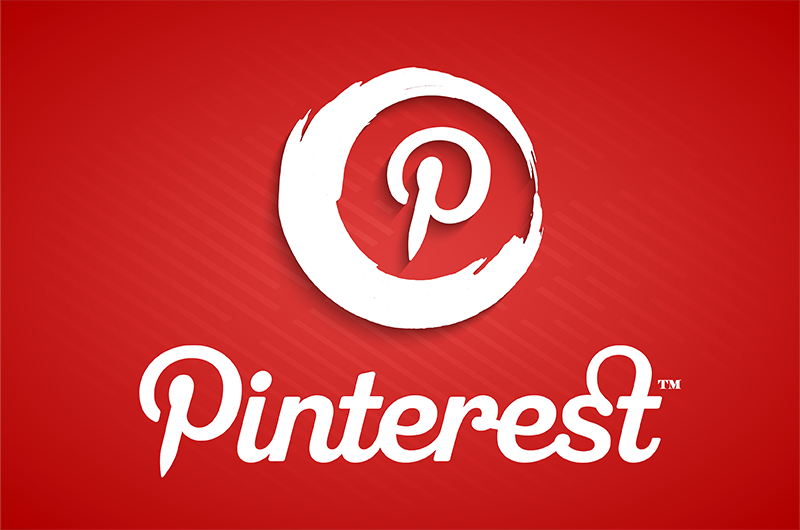 Pinterest is a social network which allows you to share images, videos and graphics to your board and even to others' board. Basically, it is an online pinboard for collecting information through multimedia – images, videos, gifs, etc. Pinterest is best for people who are keen to discover new interests by 'pinning' their thoughts on to the social media and bring it to others. Pinning can be of 2 ways –uploading your unique content to your boards or pinning anything that you come across the Web on your board. The latter is done using the Pinterest Bookmarklet.
A user can create as many boards as they want for their pins. This can be advantageous from your organization perspective as your customers always want more content and visuals. Like other social media platforms, Pinterest also provides an option to users to interact with each other through following, liking, commenting or repining content to their boards enabling them to grow their fans and expand their network. Users can also share their content on other social media platforms like Facebook, Twitter, even Emails to encourage cross-networking. Apart from this, Pinterest also offers you to pin your posts on blogs and websites for better expansion and ensuring that your brand gets the required recognition.
How to optimize your Pins for enhanced brand recognition?
Well, though it's pretty easy to create your board on Pinterest and pin content, it takes quite a great deal of effort to get recognized among millions of Pinterest users. Hence, through this blog, we are bringing quick pointers to reduce this effort on your part. Read below:
1. Evaluate the correct time to Pin
You might get lost in the vast pool of your competitors if you do not know how to optimize your viewer's engagement. Understand your audience and know the time when they are most active on the social network. According to their availability, choose the best time to pin your content. This would make your content shine brighter. And get a better response on your board.
2. Don't skip to use Call-To-Action on your Pins
Any marketing campaign is bound to fail without a defined call-to-action embedded in it. The same holds true for Pinterest. Make sure you have set up the right Call-to-Action on your pins. This would help enhance user engagement as your followers will surely take an immediate action– like repinning, or sharing your content on their social media handle, blogs or websites, after viewing your pins.
3. Always provide an Easy option for Users to Pin your content
Providing an ease of use is significant especially when it is about your customers or visitors. WordPress provides a specific Plugin for Pinterest to hover the 'Pin It' button on your websites. And, you can even add the hovering 'Pin It' button to images on your mobile app directly. This makes it easy for users to share your content with their followers who also make your business more recognizable.
4. Leverage SEO for Pinterest
It's highly required to use the SEO capabilities to get discovered on Pinterest as any other social network. Research the right keywords and add them to your pin titles and descriptions. You can even use them in your image file descriptions but make sure it doesn't look tacky. Use strong keywords but with the right context. Once you optimize your pins with SEO, you can definitely attract more users to your Pinterest account and get the desired push in your business.
5. Engage with more users to gain more Followers
The world today works on the 'Give-and-Take' principle in all the aspects. And Pinterest is no different! You need to engage with more followers, be active in commenting and liking any content, and basically engage with people in all forms possible. If you comment on your followers, even their followers will notice you and see your pins, your brands, and in turn, get directed to your website or blogs through these pins. Thus, it's an efficient way to increase your followers.
6. Pin Frequently
If you are seriously focussing on increasing your followers, it is recommended to pin at least 5-15 times every day. Here, it is also important to ensure that you are not only pinning the content posted by others but also your own which is unique & powerful enough to attract users & convert them into followers. Also, pin your content within regular time intervals and not within a short time span. Your end goal should be to update your Pinterest boards regularly to grab more viewers' attention.
7. Connect Pinterest with other Social Media Accounts
Whenever you create a new Pinterest account, you do not need to start getting followers from scratch. You can simply link your Pinterest Business account to Facebook, LinkedIn or Twitter. This will retain your existing followers from other social media platforms at your new Pinterest account. It will also spread your content across different platforms grabbing more eyeballs on it.
Pinterest Analytics: A Powerful Feature Only for Business Accounts
 Before moving on to the Analytics part of it, you need to know that a Business account on Pinterest must have a verified website listed in order to allow tracking traffic between the two sites. So, ensure that you have your website verified and listed before you proceed with creating a business account for yourself!
Now, just like Google, Pinterest also provides the Analytics option for business users. This attribute will help you track your performance on Pinterest by providing the basic statistics about your pins and the impact they have on your users. Analytics also helps you identify your niche audience, their gender, demographic location and even their interests. It enables you to know which boards or pins are most liked and appreciated by your followers, or which category of content is more pinned by them. You will also know how much traffic was generated on your website by adding the 'Pin It' button and more detailed information. It also allows digital marketers to analyze their most fascinating content on Pinterest.
If you take up these site metrics earnestly, they can help your business reach a new height and drastically change your curve for the better.
Closure
Like other Social media platforms, Pinterest can help you create brand awareness, monetize your blogs, and facilitate leads on your website. Just opt for the right niche, strategize your campaign and build your magical presence through your Pinterest board to expand your business…
Enjoy Pinning!!!