Blog - Designate WordPress as Your Business Development Tool!!!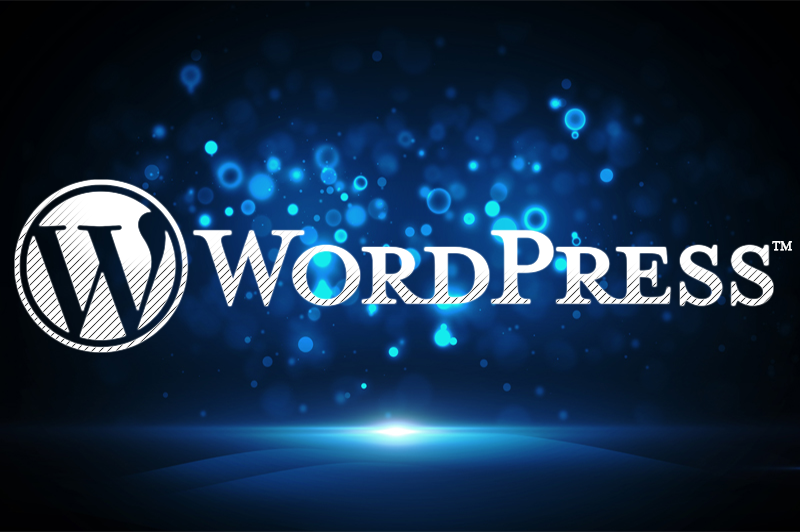 Did you know that WordPress is powering 29% of the Internet today? Well, yes it's true! WordPress supports more 60 million websites today and the numbers are still growing.
WordPress is a most popular website management and blogging platform available on the Web. Basically, it is open source software used by bloggers. Very relevantly said – "If you are using WordPress, you are working with a good company".  A number of well-known websites are using WordPress to power their websites.
To function, WordPress has to be installed on a web server which needs to be part of a network host. WordPress includes two main platforms – WordPress.com and WordPress.org. The former helps you to build a website, without any installation.  WordPress takes the ownership to host your website and offers built-in plugins for improved and better interface. You just need to register your domain and you are ready to GO!!! And the latter provides you a more efficient option to control your website. You can have a complete control over the designing and the code of your website.
Why choose WordPress to Command your Company's website?
Here are few important reasons why WordPress Websites should be preferred over the traditional websites to bloom your business –
1. Easy to Use Interface
WordPress comes with an easy to use Interface which is also self-explanatory. You do not have to go back and forth to create your website or add and modify pages on your existing website. It is very simple and friendly to manage with an intuitive interface. Due to its simple technology, it reduces the time and effort required for formatting or customizing your website. You don't need to be a programmer or a designer to use WordPress.
2. Convenient to Manage
WordPress is purely a Browser-based tool. You do not need to manage multiple files, folders, and resources to manage your website. You can do it with your browser from any computer you want to. You only need a good working Internet connection to manage your Website through WordPress.
3. Launch your own Blogs in No Time
Originally WordPress was created as a blogging platform and hence it comes with built-in blogging capabilities. You can easily set-up commenting capabilities, email subscriptions, RSS feeds into your blog. You can also leverage the feature of adding your recent blog posts on the other primary webpages of your websites and expand your company's reach by making your website more interactive and vital.
4. Search Engines Prefer WordPress
The back-end code behind WordPress is very clean and easy to understand. This becomes very easy for Search Engines to read and index a website's content. Additionally, every webpage or blog posts on WordPress have their own meta-tag keywords which if optimized effectively, can aid Search Engine Optimization. Due to the ease of customizing your website, the WordPress websites are more frequently updated rather than the static ones, ranking them higher on Search Engine.
Moreover, there also are SEO extensions and plugins available on WordPress platform which help to enhance your SEO.
5. Availability of Plug-ins to Extend Business Functionalities
WordPress offers you a wide variety of Plug-ins to upgrade the look and feel of your website that too without any hassles. Most of the plugins are either free or bear a very reasonable price. Using these plugins, you can play around with your websites like adding a Twitter Feed, or a video gallery to your website, or even an event calendar.  There are approximately 10,000 plug-ins available for WordPress which can be installed and used without being a programmer.  Isn't that interesting?
6. Customizations of Themes
WordPress offers you a varied choice of Pre-defined themes which can be used to customize your website. It offers you hundreds of templates to choose from. You can even customize an existing template if you have a basic knowledge of CSS. Moreover, you can even opt for paid themes ranging from $0-$80 if you are aiming to make your website a bit fancier. It totally depends on your choice and of course, your budget.
7. Great Website Performance
Though WordPress can accommodate hundreds of webpages on your websites, still it does not compromise on its performance and speed. You can add as many blog posts, and as many webpages on your website, basically, you can make it bulky and let it grow hand-in-hand with your business without facing any complications in its speed.
8. It's Mobile Ready
WordPress is intelligently built to automatically recognize if a person is viewing a website on a desktop or a mobile. Now that's something really exciting to fall for! If you are using WordPress, you do not need to create another website, especially for your mobile users. You just need to use a plugin – a mobile responsive theme, to convert your website's appearance to mobile responsive. This is an important aspect which needs to be considered with using WordPress.
9. Engages with Social Networking
WordPress is an easy tool to integrate your blogs with other Social media platforms like Facebook, LinkedIn, Twitter, etc. It gives you the facility of social networking buttons (icons) on your blog pages to share your posts on any platform you want to, with just a click. You do not have to go to log in, create a new post and share what you have just added to your website.
Closure
WordPress is a lofty choice for many of the companies due to its ease of use and low -cost maintenance. It has ideally changed the industry with its benefit of no longer being dependent on Programmers or designers to create a website. You, yourself can control its look-and-feel and customize it when and where you want to.
With WordPress, you can re-ignite your capabilities to add content, use plugins, opt from a wide variety of themes and pick the best for your business. With a huge list of benefits, WordPress can be a great fit for your business!