Blog - Business Intelligence: Why do You Need It For your Business?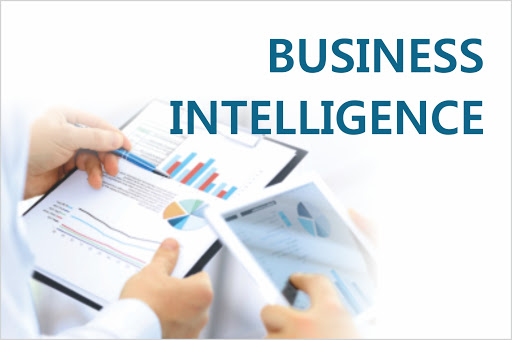 Business Intelligence, most commonly referred to as BI, is a process of analyzing data and presenting information to entrepreneurs, executives, IT officials and other corporate users to take effective business decisions. BI tools analyze the data sets from various data sources and display it in form of reports, dashboards, graphs, several types of charts and maps, etc. to provide users with the detailed intelligence of their business.
Initially, BI was used by IT professionals and corporate users who created analyses and produced reports with query results for business users. But with the growth and expansion of the BI industry, even executives are using BI due to its advanced capabilities like Mobile BI, Real-Time Reporting Analysis, and its other dashboard features.
Why is BI Important for your Business?
Most of us today carry the burden of questions in our minds, and today might be no different. I am sure most of you will be having this question in your minds – "Should I really invest my time and money in BI?" So, below lies the answer why exactly BI is required for you:
1. Data Integration
BI has the potential to integrate and merge information from multiple data sources. There are various data integration BI tools available which source the data from multiple data warehouses containing data from various production systems within an enterprise. Using BI tools, the raw data is processed, consolidated, and stored in one location and made available for analysis and reporting.
2. Actionable Intelligence
BI has the ability to provide Actionable Intelligence, which is a set of information that can be acted upon in order to provide a strategic advantage to your business over your competitors. Thus, with Actionable Intelligence, we can say that BI is driving Business transformations.
3. Tracks KPIs
With the power of BI, it becomes very easy to track metrics and KPIs significant from the point of sales, conversions, and profits. Any time a KPI changes, we get a notification or an alert regarding the same. Thus, you can easily track it and drill down further to analyze why a change happened.
 4. Data Visualization
BI provides visualization tools to provide instant insight into data which customers demand or are looking for. Other data points like Spreadsheets are organized and do make sense, but executives and business users are more keen to visualize data trends regarding sales, revenue, and other important KPIs.
5. Self-Service BI
Modern BI comes loaded with the concept of Self Service BI where users are able to utilize the self-service visualization tools and create basic charts and graphs for their reporting needs. But for the users, who are willing to dig deep into the data visualization, or need advanced capabilities to create complex reports by displaying the trends and forecasts involving complex calculations it can be useful. Users can even create heat maps, funnels and apply filters on these reports to have a glance only on the certain set of data, instead of analyzing the complete data set rendered on your screen.
 6. Mobile BI
Mobile is something which is available in any and every pocket today, thus making its use almost unavoidable in any type of business today. It has become a mandate for users, especially business users, to be able to access information anywhere and anytime they want to. Thus the enterprise apps have launched all the desktop functionalities in Mobiles apps. And BI is no different which extends its desktop capabilities so that they can be run on mobile devices and tablets, termed as Mobile BI.
 7. Real-Time Reporting
Today the businesses mostly work in Real-time. BI provides the Real-time reporting facilities for its users to get the instant data by directly by feeding transactions into the real-time data warehouse or through accessing the operational systems and business intelligence. This pushes hard on to the legacy data warehousing system and focuses on the real-time insights to add greater business value.
Conclusion
BI helps you to get a 360degree view of your customers. It helps you understand the customer behavior and actions better. And you can use this information to earn more money by converting better. BI also helps to improve your efficiency by saving you time and providing insights into your business in no time. So why not leverage this powerful platform and sky-rocket your business.