Blog - Boost Your Blog Traffic Within No Time!!!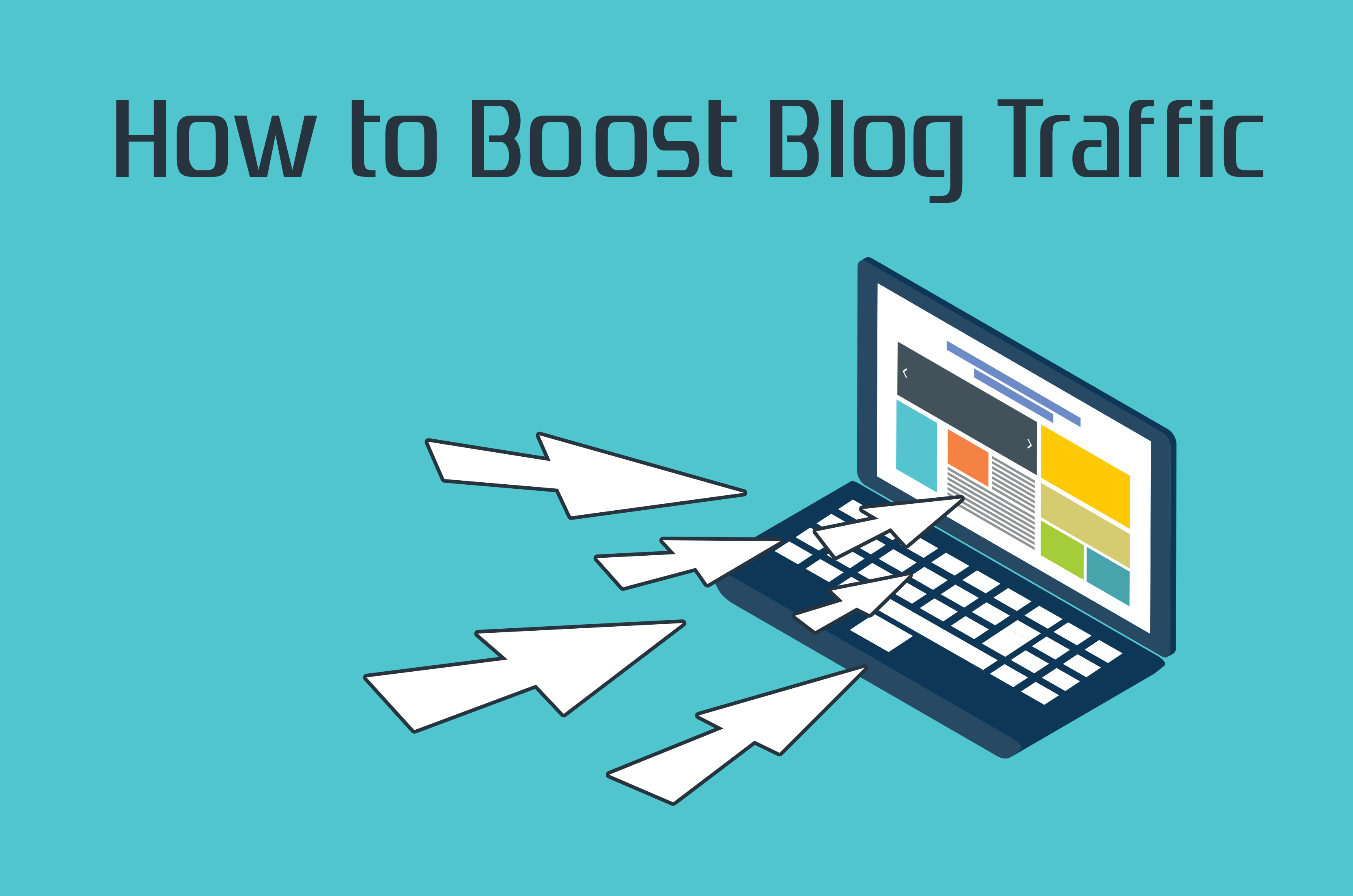 Blogging is one of the tested and proven ways of marketing. And as soon as we publish a blog on our website, we expect the comments to rain instantly. But it generally doesn't happen, which leaves us disappointed no longer willing to continue writing any further.
Many bloggers land into this soup where they really try hard to write authentic and unique content and publish it on the Web but fail to see any positive outcome. As a blogger, you are consistently burning the candle on both the ends, and you also feel established about, but now you need to think about getting some serious traffic on your blog.
Top Ways to Generate More Traffic on Your Blog
1. Convince Influencers to Write on your Blog
To grow your popularity and get qualified traffic on your blog, get some influencers to write for you. When we say influencers, we are referring to the professional bloggers in your niche who have the largest followers on social media and are renowned for their ability to write great content and attract an audience. This would be like killing two birds with a single stone: You'd be getting unique content for your blog and you'd also get them shared on their social media handle as a key arrangement.
To return the favor, you can offer back-linking their content to their own website for every blog post or offer free access to some of your products.
This is a great way to improve traffic on your blogs and grab more eyeballs on them.
2. Optimize your blog for mobile
In the era of smartphones, it has become a thumb rule to create a mobile responsive website. And the same applies to the blogging.
If you want loyal visitors to your blogs, make sure that your website (where you publish blogs) is optimized for mobile. You shouldn't and you cannot make your visitors wait for your blog webpage to load. On an average, a person spends nearly 3 hours on mobiles/tablets every day. Thus, it becomes a necessity to optimize your website for mobile.
If your website is not up to the mark, and you're using WordPress as your blogging platform, you can leverage few of the plugins available to make it mobile responsive.
3. Create SEO Friendly Content
Similar to any web content, even the blog content should be SEO Friendly, which means that it should entail the optimum use of keywords in order to rank you higher on Search Engines. Not to forget, the keywords that you use should have good average search rates per month. Remember, never overuse keywords, it may result in penalty leading to degradation in your SE listings.
 4. Share on Social Media
Strategizing your social media campaigns can skyrocket your blog traffic. You can provide social media share buttons towards the end of your blog to achieve this. But, here's a catch- generally people bang on to all multiple social media platforms and end up in mismanaging all of them. To avert this situation, you need to focus primarily on a single platform and regularly manage it. Once you crack it, you can move on to the next and repeat the process.
Apart from posting your blogs on social media, here is how you can go that extra mile to optimize it:
Get involved in social media groups particular to your niche
Involve your community in the blog content by tagging people and complimenting their work, whenever you get a chance.
Leverage the right social media channels
5. Repurpose your content
Create a list of your best blogs and look for ways to repurpose this content in different forms. For example, you can make a podcast to explain it to your audience, create a slide deck presentation and share it with your audience, build an ebook and use it for lead generation (sharing your blog links for better results), etc.
Apart from these, there are multiple ways you can repurpose your content. The more variety you create, the more are your chances of driving traffic through them.
6. Share Often
Do not follow the mindset of sharing once and forgetting later. The reason is that if you write and post quality content, then your readers would definitely be looking forward to more content on your website. Hence, as an obligation, you should regularly provide new content to your readers so that they visit your blogs often and give you more traffic.
Blogs are the backbone of your online marketing strategy and thus you need to really focus on amplifying your blog traffic in order to generate more traffic to create a loyal user-subscriber base.