Blog - Blogging Benchmarks – Doing It The Right Way…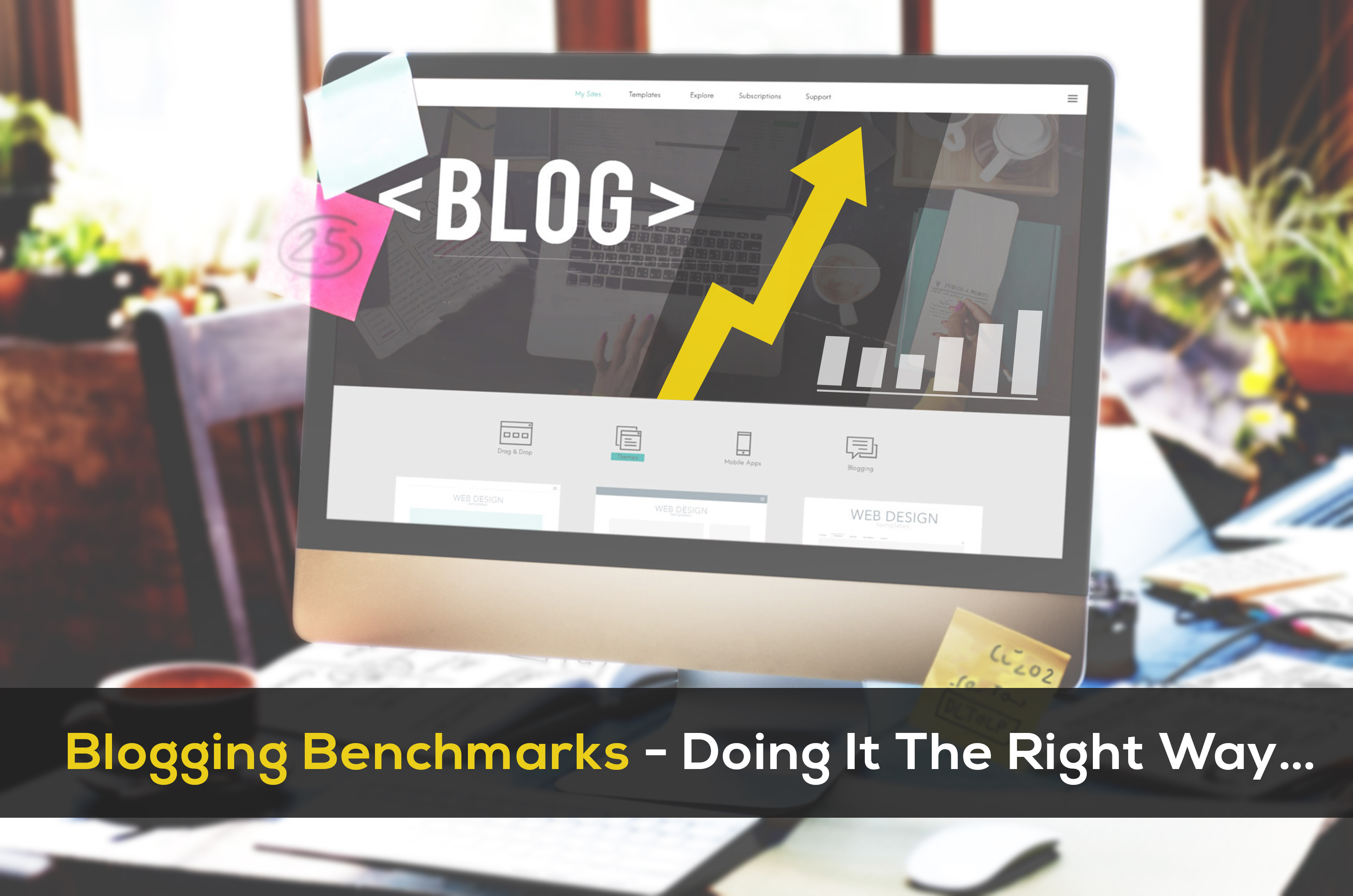 Is there something called the perfect blog? But it seems the perfect blog doesn't exist because "perfect" is a subjective word and depends on several factors. But though we cannot aim for a perfect blog, we can still set some benchmarks for blogging, like the length of a blog post, the frequency of posting, its usage, and some other important pointers.
Blogging has become very common, but not all bloggers are ready and set to taste the fruit of fame and recognition. Many of them are still struggling to establish their foot in the industry. They are creating content but only with limited resources and thus it has become essential to benchmark their blogging efforts.
Here's what they need to know:
1. How long should it take to write a Blog post?
The question of how long to spend writing a blog strictly depends on the count of words in the post. In Asia, most people spend 1-2 hours writing a 500 words blog post. For a blog post of 2000-2500 words, this time increases to 3 hours approximately.
There are also people who easily finish off a 500 words blog in 30-40 minutes. But as long as you are writing useful content, spending 1 hour or so isn't bad. Absolutely not! But make sure when you spend this time, you carve out a good piece of work that has the potential to make your audience drive nuts so that they come back to you again, and again.
2. How many blogs should be posted every month?
The overall research and experience show that the more blog posts companies publish on their website, the more traffic they see on their website.
It is recommended to post 11 or more blog posts every month. Studies show that this lead to higher traffic and engagement on the website when compared to companies who posted fewer than 11 blogs per month.
Blogging has a high impact on lead generation. Research suggests that Companies posting 16 or more blogs per month gets 4.5 times more leads than others who are shown to publish a fewer blog.
It is true that the total number of blogs posted on a website matters a lot. More than 65% of views on a blog are driven from old posts and more than 80% of leads are generated from posts that are posted sometime back. Know this is crazy but yes, facts are sometimes a hard pill to swallow.
3. What is the average length of a blog post?
Longer posts are usually better but not always. You might have read mostly everywhere that longer posts are better and they drive more traffic and get more views and shares. But that's not always true.
Yes, lengthy posts do a better job and Google ranks them higher because they tend to answer a viewer's question which is exactly what Google wants. And with longer posts, more keywords will be naturally used and thus boosts SEO.
But the downside to posts having more than 1000 words is their readability. They have greater chances of losing readers right in the middle of reading a post. So, if you plan to incorporate the strategy of a longer post, ensure writing a clear and crisp content down the way. Choose to have sub-headers and short paragraphs to prevent overwhelming while reading your piece of content.
Remember – The trick is to write a post that is as long as it needs to serve a purpose.
 4. When are shorter posts better?
When you are writing a shorter blog post, try to hit at least the 400 mark content. Posts between 75-350 words are considered as a tool for conveying important updates of the company or hold discussions. And they are terrible for SEO. Google treats blogs lesser than 200 words as "thin" content that is full of spam links or keyword-stuffed content.
A blog post between 500-800 words is standard and it triggers more followers and views on social media.  It may not be best for SEO but still, it can battle against other posts for the page#1 ranking position on Google.
5. Targeting the right audience and Doing it the right way
While writing a blog post, remember the audience you are trying to target. Keep in mind their needs and solutions that they are seeking for.
Re-quoting – "Your content should serve the purpose". There is a reason why your audience is here and has chosen to read your content. Your content should have the potential to meet their needs, answer their question, provide solutions to their problems and do everything in short. You need to simultaneously pay respect to their time.
Content is the king and posting meaningful content at least once a week can get you fruitful results.
With blogging, you get best rewards in terms of qualified website leads and traffic generation. Following the above standards might take you a step closer to your success. So, get started…