Blog - Are you Eager to Establish your Personal Brand Online?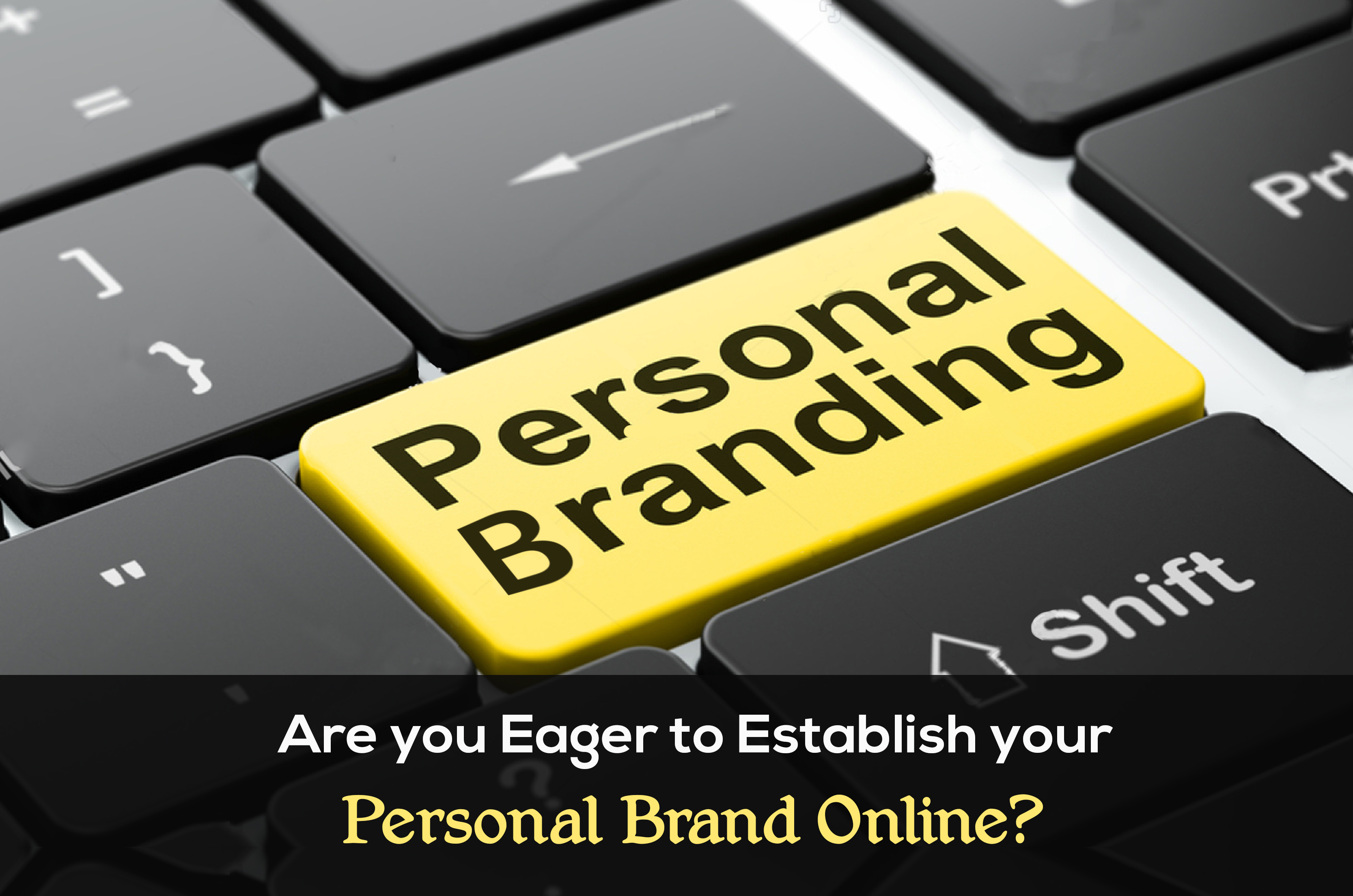 No matter whether you work for a big organization or small, or you own one yourself, personal branding is important for your growth. It lets you establish more contacts, gives you a huge exposure and recognition, and makes you shine. The Web is a great platform to showcase your personal brand and become popular overnight. Basically, personal branding is an excellent opportunity for marketing oneself as a brand.
For business owners, personal branding can help get new clients; for employees, it may be an exclusive opportunity to get a new job, better than the previous one.
But the crux of the matter is – How to do that?
Blogging may be one way to effectively deal with this situation. Just build your online platform for example- a blog, create authentic and unique content and generate traffic on them through various social media platforms. Choose a social media platform that perfectly resonates with you, your personality and business.
A blog is the concrete voice of your personality; it is the core platform to offer your advice. But building your personal brand through blogging is much more than building a website and posting content. There are a lot of other factors that go into this other than writing. Check them out below:
1. Build your brand around a specific niche
Before starting with blogging, you need to first analyze how you want to be known on the Internet. You know for yourself the area where you command at – marketing, fashion, technology, etc. Whichever niche you choose, it has to be something that you know, understand and love at heart. You cannot write on a subject that you do know nothing about or dislike thinking and talking about.
So, choose a niche specific to your interest, knowledge, and passion and build your brand around it.
2. Use your personality to create your brand voice
When you're a novice, starting in the blogging world, you have to become your own brand voice. The brand voice doesn't mean the creation of a non-human voice, but it refers to your positioning as an easily identified source of expertise in your area or niche.
Using your personality for brand voice means introducing a part of your personality into the content you write. Just know for a fact that if people read your blogs, it's because they like you. So project your personality into your writing and build your brand.
3. Design your blog theme in accordance with your brand
After you've identified your niche and brand voice, you need to start building your blog.
Choose a relevant theme for your blog, as it plays a significant role in keeping your readers captivated. The design is something that can work in favor or against you. Do not stuff your blog with unrelated content; keep it meaningful and relevant to the subject of your writing.
Basically, if I am blogging about travel or tourism, my sidebars should have information related to travel, not something else that would distract my readers. Similarly, the advertisements on my blog should be related to travel and tourism because I am only concerned about it and want to restrict my visitor's focus to that.
Keep your post clean, avoid redundant information and make navigation easy. According to research, it takes 50ms time to make a first impression on design. So, you have just a few milliseconds to make the first impression on your blog and let readers make a decision to read your content or just pass away.
4. Write and Post regularly
To brand yourself big, you need to keep your readers regularly engaged. If not, you are not going to become a big brand.
Writing authentic content regularly is appalling, but you need to come up with new ideas each time. Spend time on writing, proofreading and sharing your content on social media.
Also, you should do it 3-4 times per week or more depending on your goals and time you can invest in blogging. Stay active and engaged with your readers. Respond to comments regularly and keep interacting with them. This would take you a step closer to getting recognized and boost your personal branding.
Guest Blogging is an excellent way to grow your following and build your brand. It is a great way to build your core audience by creating effective relationships with other influencers in the same niche. Guest blogging helps to extend the reach of your brand by creating backlinks to your website.
In fact, expert bloggers recommend Guest Blogging and consider it as the best way to create a buzz about your brand.
Blogs have the potential to build your online presence and play a key role in building your personal brand. Remember, nothing happens overnight. You have to patiently offer valuable content to your followers, fans and member community.
Good Luck!