Blog - Picking an Effective Domain Name for your Business!!!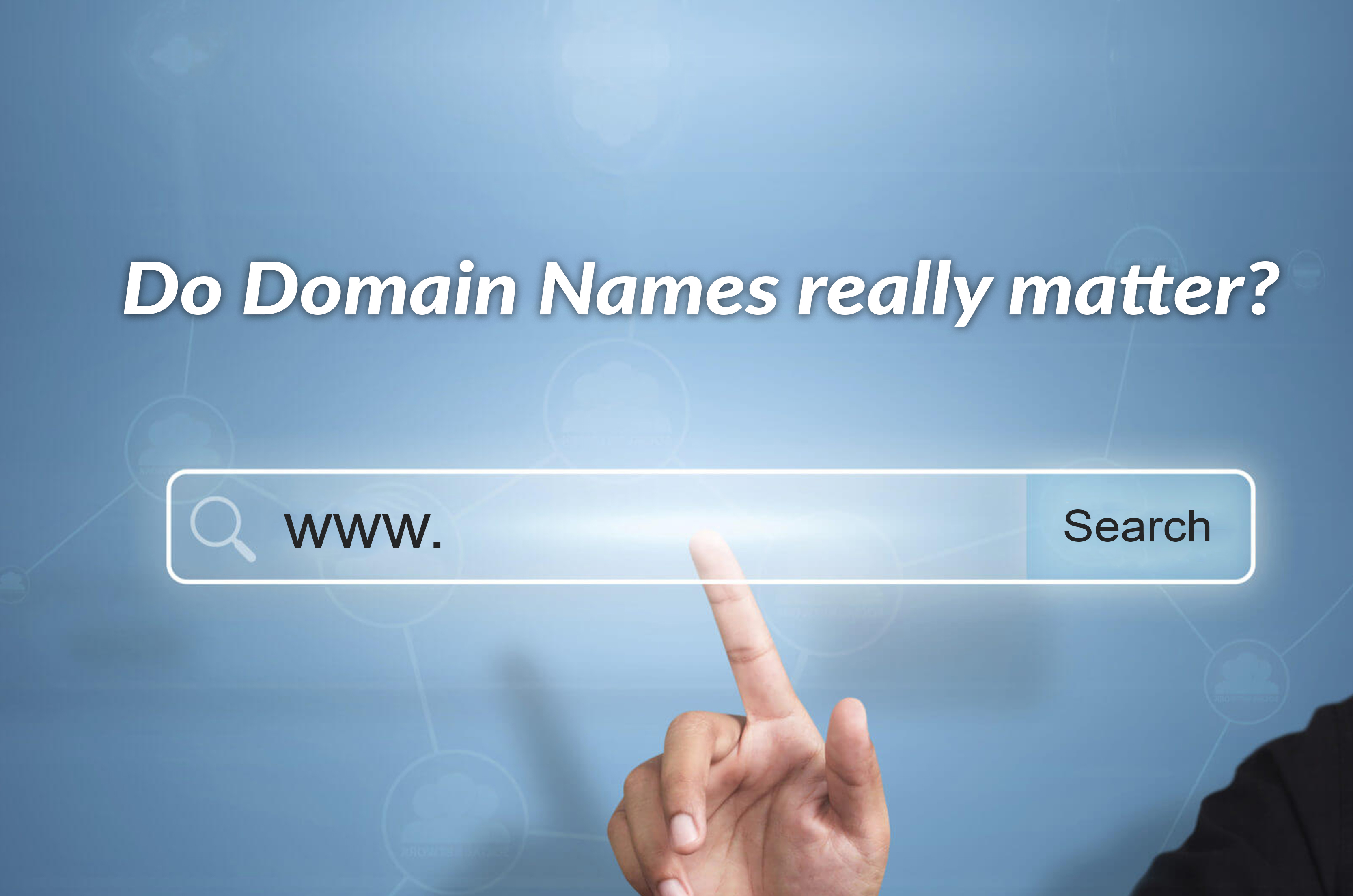 Choosing a compelling domain name is as important as choosing a company or a brand's name. Your extraordinary thoughts and considerations can make your brand and business more powerful with just a domain name. It is the first thing that is noticed when somebody looks at your brand on the Web, so it should be unique and at the same time easy to remember.
After effectual research and study, here are some tested and proven techniques to pick a suitable domain name for your brand:
1. Make it short and simple
It is advisable to use short and simple domain names for your business. The reason is very simple; if complex names are picked there are higher chances of misspelling or mistyping it, leading to risk that a person may forget and choose someone else over you, just because he cannot remember or figure you out.
Length always has a correlation with acclaim. A good and ideal domain name should be short, recommended for about 8 characters and should be easily spelled.
2. Don't use numbers and hyphens
When numbers are used in your domain name, there are incidents when people actually don't know if the number in your domain should be spelled or it is a numeral. For example, using abc7star.com can confuse the user if 7 should be written as 7 or spelled as seven.
Again, in case of hyphens, there is a higher probability that person misplaces the dash or forgets typing it. Thus, such confusions should be avoided.
3. Use an appropriate extension, .com preferred
Suffix at the end of any website address is known as 'Extension'. For Example: .com, .net, .org, etc.
The .com domain extension is the most popular one and thus users find a hard time getting a short and easy domain name with .com. But again it is preferred to use .com as there are no restrictions on using it for any business.
In fact, for international users, .com works out the best and almost all the Web browsers automatically redirect to this extension. So, make the best use of this trick!
4. Keep away from using identical domain names
Use your creativity and innovation to build your domain name rather than using someone else's idea to frame it. If you have a domain name sounding similar to an existing one, you might run into copyright infringement problems.
An ideal domain name should be special, unique and shouldn't be mixed up with other existing domains.
5. Should be easy to pronounce
Any text that is easy to pronounce is also easy to memorize. Though there is not much need to pronounce a domain name yet this pointer is important. There is a pronouncing fluency associated with every bit of a thing we read which helps the human brain to process and memorize it.
Most of the web traffic is lost when people find difficult to memorize website addresses and mistype it while searching for them. On the other hand, if the pronunciation is easy, you can not only remember it but also be vocal about it to others over the phone or text it.
So, why not make it easy for people to search you on the Web???
6. Use Keywords
Having keywords in your domain name can rank you higher on search engines and make your website SEO optimized. Not only this, you can generate more traffic and of course increase conversions. But do not intend to exactly match your keywords, as it may bring disgrace to your brand. It also leads to an impression of bad websites which are less genuine and authentic.
Try to use keywords which you think people might enter while searching for products or services that your business offers. Thinking along the same lines as an end user always helps.
7. Build correct intuition
A domain name is ideal and optimal if it has the ability to help people understand what you offer. If you own a chicken store and deliver cooked chicken, using something like yumchicken.com can be a great option as it is not only attractive but also easy to remember.
This not only gives an insight that you sell chicken but also gives an assurance that you deliver it delicious and yummy. So, there are higher chances of people choosing you over other similar business.
Final Words of Advice
Domain names shouldn't be picked randomly or hurriedly. There should be a careful assessment process incorporated into selecting it. It should clearly represent you, your business, your intentions and what you are likely to offer.  It is not difficult but extremely important to choose one effectively. So follow these tactics and we ensure that you'll be able to settle on something extraordinary.